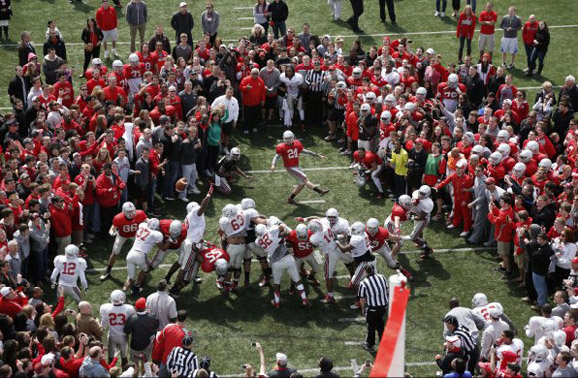 A crowd of nearly 2,500 turned out Saturday for Ohio State's second Student Appreciation Day and all anyone will remember is the play that almost killed Brutus.
We're told Brutus is okay, but he may want to reflect on the great John Heisman quote that is displayed in the Ohio State running backs meeting room: "Gentlemen, it is better to have died a small boy than to fumble this football."
Former players Jake Stoneburner, John Simon, Brian Hartline, along with university dignitaries Gordon Gee, Gene Smith and others were on hand to take in the festivities, which included the famed circle drill, another student body pressure cooker for kicker Drew Basil (he went 4 of 4) and coeds attempting kicks (they missed on all five kicks).
---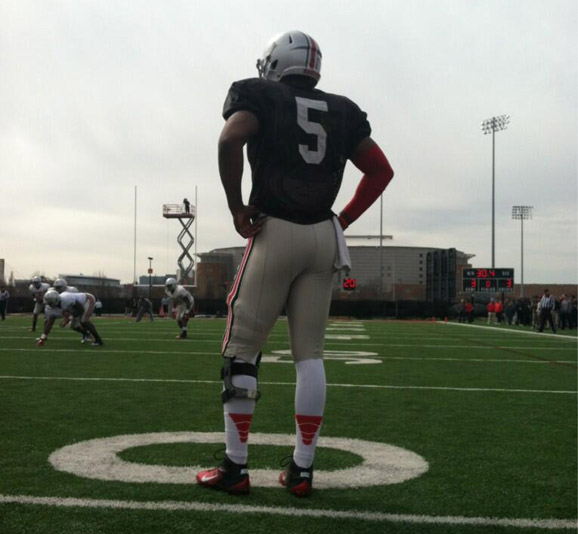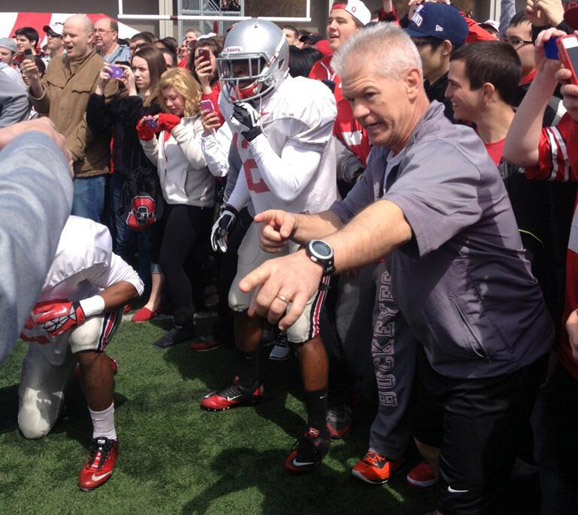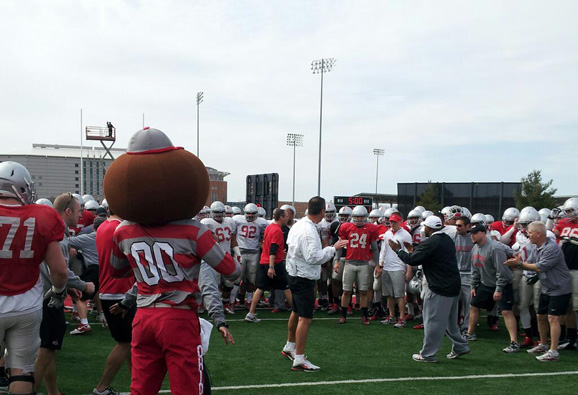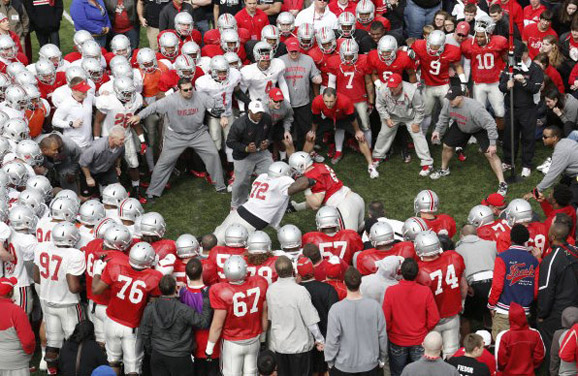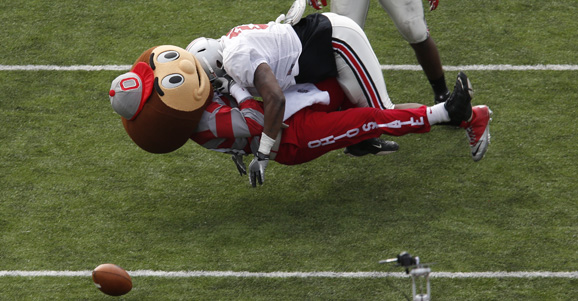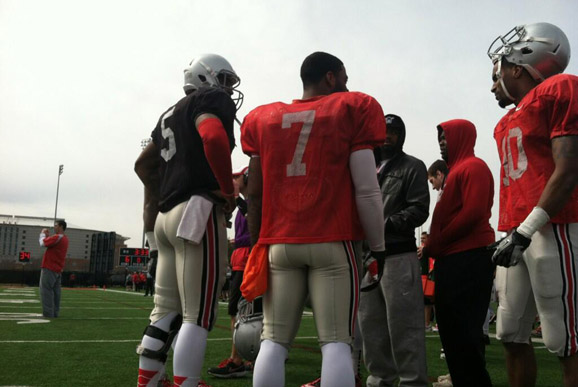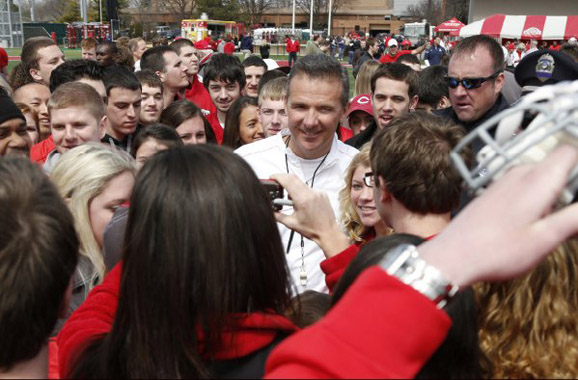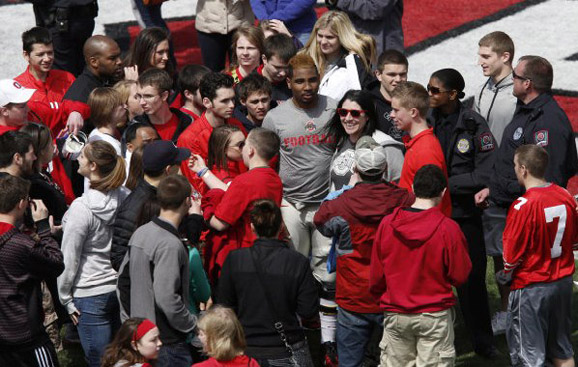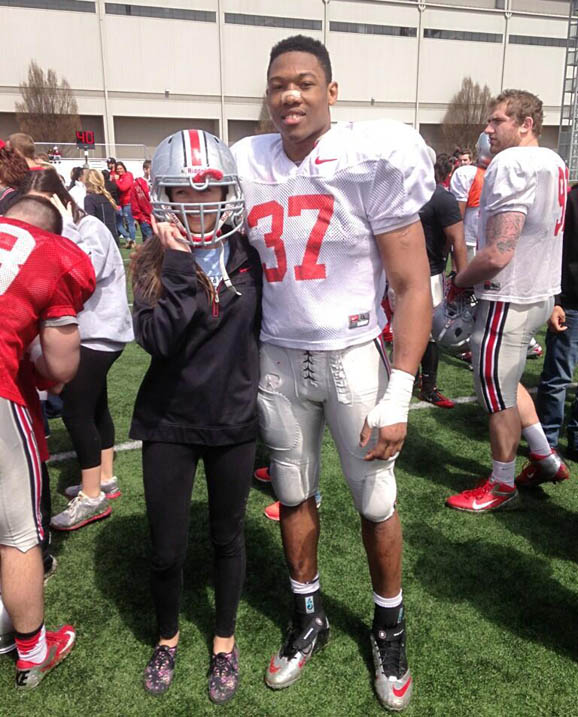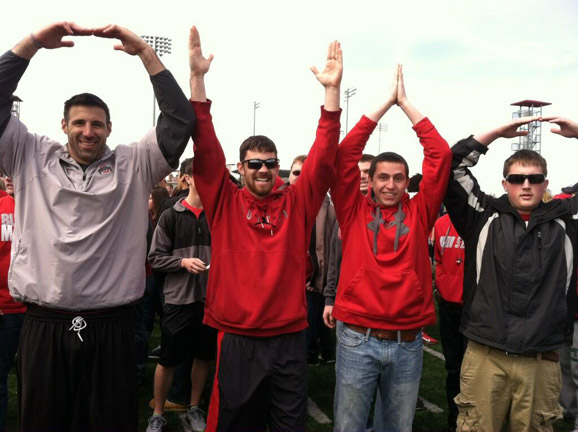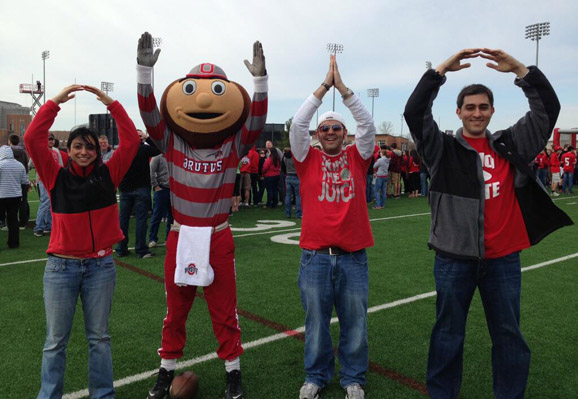 ---
---
Thanks to everyone who sent in photos and to Tim Jessberger and omahabeef2337 for the video..