The Big Ten has taken a lot of heat for its recruiting efforts the past few seasons. The conference's performance in the 2013 cycle did very little to change that stigma. Now the question is, will 2014 be any different?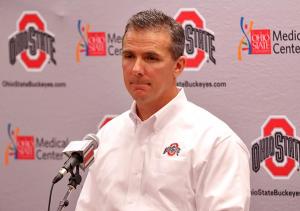 Most of the schools in the conference have already racked up at least one commit for next year's haul, with the exception of outliers Nebraska, Indiana, and Illinois.
Ohio State, Michigan, and Wisconsin have all collected four verbals a piece to lead the way for the Big Ten, while Michigan State and Penn State have notched three thus far.
The top pledges in the conference are aligned with Ohio State, Michigan, Wisconsin, Michigan State, Iowa, and Minnesota. To erase the negative connotation from the national media, that theme will have to continue the next 11 months.
For the past four to six weeks, Junior Day visits have been the name of the game for prospects in the 2014 class. Shortly, Junior Day visits will become spring practice visits. 
Soon, college coaches and players will be able to meet again with a football in the room. All the recruits will now have the opportunity to check out those practices, as well as the spring games. With those things in play, usually comes more commitments.
Join us after the jump to get geared up for the spring run in recruiting circles across the conference and see where each program stands early on in the process for the class of 2014.
Illinois
It would be a fantastic year for the Illini to clean up inside the state for recruiting. LB Clifton Garrett, LB Nyles Morgan, TE Ian Bunting, RB Mikale Wilbon, OL Jamarco Jones, OL Brian Allen, DE Dewayne Hendrix, DL Dylan Thompson, and DE Nile Sykes are some of the best prospects in the country and they all call Illinois home.
Tim Beckman and his staff will have their work cut out for them, though. All the big hitters throughout the country are in on those elite recruits. They were able to keep QB Aaron Bailey home last year, and will try to improve off that this year.
Indiana
The Hoosiers will try to build off a respectful showing from the past recruiting period. A few in-state targets will be WR Lonnie Johnson, WR Austin Roberts, WR Cameron Polk, and WR Dominique Booth.
An impressive run at the in-state prospects would result in a very talented wideout class for the staff in Bloomington.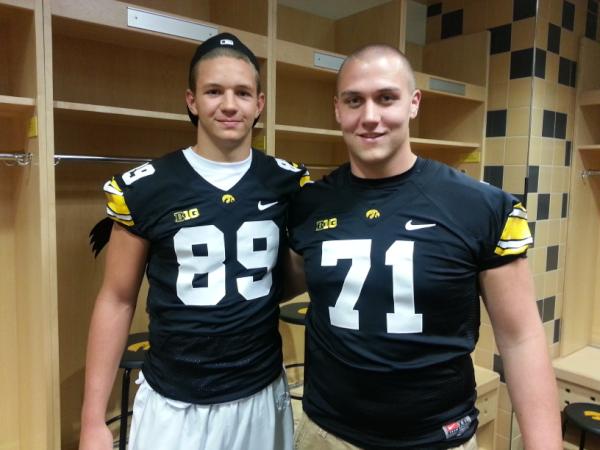 Iowa
Two players have announced for the Hawkeyes already, and neither is short of national-level attention.
OL Ross Pierschbacher had an offer from Nebraska and was receiving interest from Michigan and other elite programs. ATH Jay Scheel is a four-star talent and also had an offer from the Huskers.
Kirk Ferentz may have decided to give up Florida moving forward, but he is certainly continuing to build outstanding offensive lines in Iowa City.
Maryland
Two weeks ago the Terrapins landed their first commitment in OL Jared Cohen from their backyard.
Randy Edsall's staff was successful the past two cycles in keeping the best players at home, and will aim to do the same this year. 
OL Damian Prince, OL Sam Mustipher, QB William Crest, QB Will Ulmer, ATH Jonathan Haden, and CB Jalen Tabor are a few of the top-level prizes that live near campus. 
Michigan
It has been quite a national theme to recruiting for the Wolverines thus far, as all four pledges hail from different areas of the country.
LB Michael Ferns comes from Ohio, DL Bryan Mone resides in Utah, QB Wilton Speight calls Virginia home, and OL Mason Cole plays his football in Florida.
Other top targets for the Maize and Blue include DL Da'Shawn Hand, RB Elijah Hood, WR Artavis Scott, CB Parrker Westphal, LB Kyle Berger, WR Drake Harris, and DL Malik McDowell.
Michigan State
It is going to take a ton of energy and work, but the Spartans will try to retain the verbal from WR Drake Harris. The top receiver in the Midwest committed to the Spartans early but is now considering Ohio State, Michigan, Notre Dame, Florida, Alabama and Georgia, as well as other programs, after deciding he will only play football, and not basketball, in college.
ATH Byron Bullough and LB Deon Drake also have verballed to Mark Dantonio and crew. Deon Drake is a key recruit, coming from Detroit (MI) Cass Tech, a pipeline school for Michigan.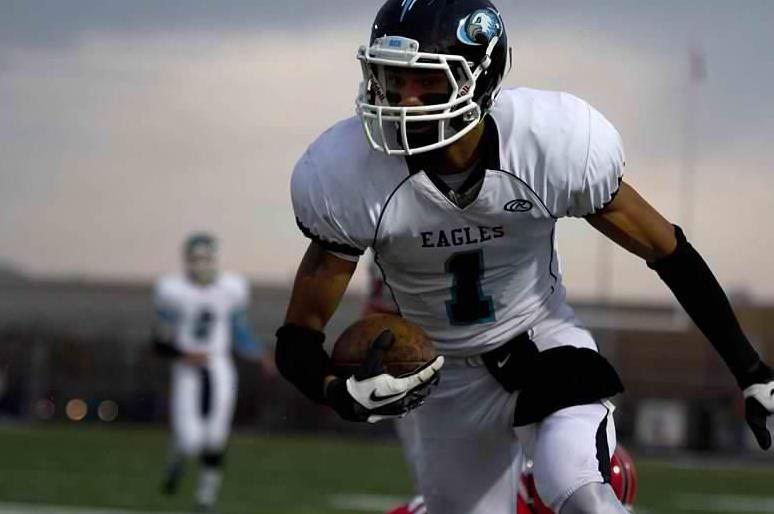 Minnesota
RB Jeff Jones is a national-level talent and has already joined Jerry Kill and the Gophers for their 2014 class.
Safe to say, that is a big-time pickup for Minnesota. The chore now for the coaches will be hanging onto his verbal for 11 more months.
The next step will be to add more playmakers to build around Jones. The Gophers are void of game-changers currently so an arsenal of offensive talent is needed.
Nebraska
It has been a slow process thus far for the Huskers, but I expect things to pick up as spring approaches.
WR Lonnie Johnson told us he hoped to visit Lincoln soon and he would be an excellent pickup for Bo Pelini's group.
With the defection of assistant coach Vince Marrow to Kentucky, Nebraska's efforts in Ohio aren't expected to be as successful as the last few years. Pelini still has ties to the Buckeye State that will help keep the relationships alive, though.
Northwestern
Last year, Pat Fitzgerald was able to secure the commitment of QB Matt Alviti. Being named to the Elite 11, Northwestern believes they have their signal-caller of the future in the four-star prospect.
Another four-star, S Jordan Thomas has already verballed to the Wildcats. The staff in Evanston will also try to dip into the deep talent pool in the state of Illinois.
Ohio State
Like many of their conference foes, the Buckeyes have done most of their work in the home state. Of the four pledges, three are from Ohio in OL Marcelys Jones, OL Kyle Trout, and RB Parris Campbell.
The highest rated of the four commits, though, is Cass Tech DB Damon Webb. Having Webb could aid OSU in the pursuit of fellow state up north prospects, including one-time commit DL Lawrence Marshall, WR Drake Harris and DL Malik McDowell.
Other top recruits on the board for the Scarlet and Gray include QB Deshaun Watson, RB Jalen Hurd, ATH Myles Autry, OL Jamarco Jones, WR Demarre Kitt, WR Dallis Todd, WR Derek Kief, LB Clifton Garrett, LB Dante Booker, LB Raekwon McMillan, LB Kyle Berger, DB Montae Nicholson, DB Jabrill Peppers, DB Quincy Wilson, ATH Marshon Lattimore, and S Erick Smith.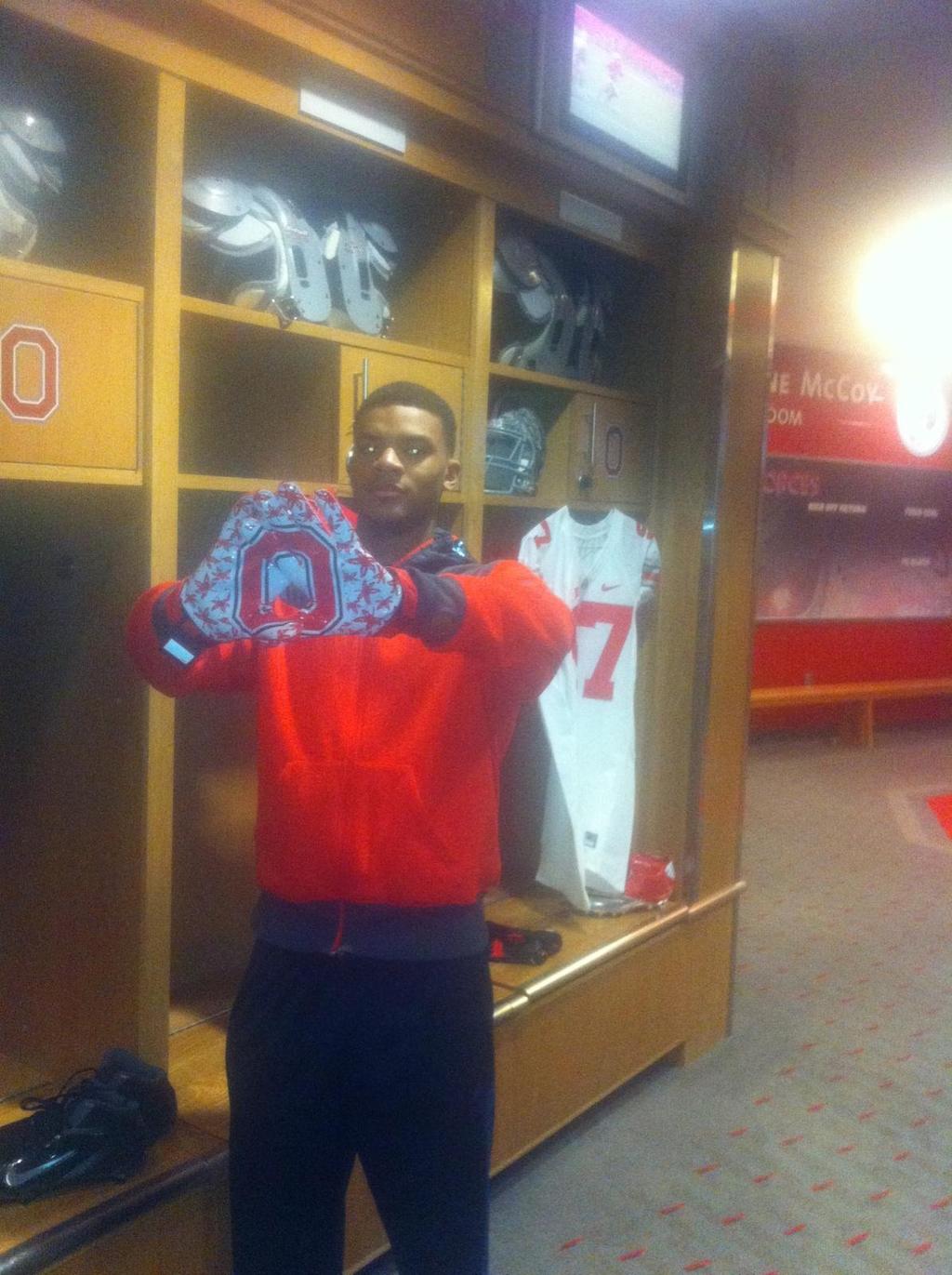 Penn State
The Nittany Lions have three recruits set to play in Beaver Stadium in LB Troy Reeder, ATH Nick Scott, and RB Mark Allen.
Reeder could be a steal as he was receiving attention from many of the heavy hitters, and with limited scholarships available it is important that Bill O'Brien gets elite talent.
PSU will be at a disadvantage in numbers, but that will not stop them from pursuing Pennsylvania natives ATH Dravon Henry and DB Montae Nicholson.
Purdue
One target is already on board for the Boilermakers after S Brandon Garner gave Darrell Hazell his commitment.
Garner is from Mansfield (TX) furthering the reach of the Purdue program into the Lone Star State.
Hazell and his staff will emphasize the receiver position in this cycle to give future QB Danny Etling some weapons when he takes the reins of the Purdue offense.
Many options are available near the West Lafayette campus in WR Lonnie Johnson, WR Dominique Booth, and WR Austin Roberts.
Rutgers
ATH Josh Hicks of Florida and LB Justin Nelson of New Jersey have given their early pledges to the Scarlet Knights. They will be a part of the first Rutgers class to play in the Big Ten conference when the school officially joins the fold after this season.
DB Kiy Hester, OL Quenton Nelson, and WR Saeed Blacknail are other area prospects Kyle Flood's staff will set their sights on. Ohio State and other elite programs are in on all three of the standouts, giving Rutgers a lot to handle moving forward.
Wisconsin
The Badgers were the quickest to the punch in the conference, receiving four commitments by the beginning of September.
OL George Panos, OL Jaden Gault, QB Chance Stewart, and DL Conor Sheehy all committed to the previous staff, but have stayed loyal to new coach Gary Andersen.
Other programs have since jumped into the ring with offers for Gault, giving Wisconsin the added deed of retaining his verbal pledge.