While Urban Meyer and the Ohio State coaches are still working on closing out a stellar 2013 recruiting season, they're already working on a strong start to the 2014 recruiting class.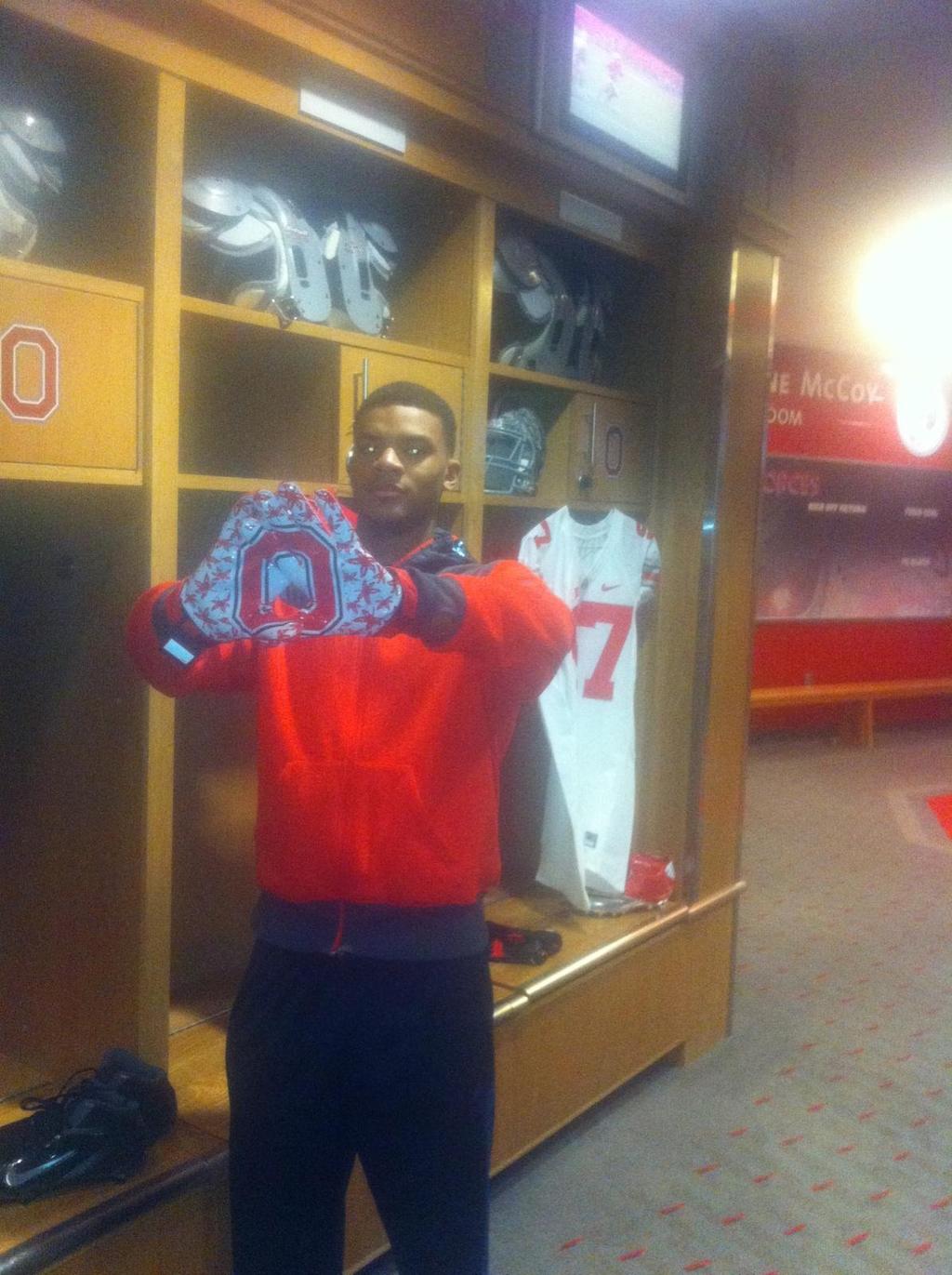 The Buckeyes picked up their first commitment on Christmas when Cleveland Glenville (OH) OL/DL Marcelys Jones pulled the trigger and became a Buckeye.
The second member of the 2014 class came as more of a surprise, when Detroit (MI) Cass Tech CB Damon Webb gave his verbal commitment to Urban Meyer shortly after the Buckeye basketball team's big win over Michigan.
The 5-11/180 Webb has the ability to play both corner and wide receiver in college, but will more than likely play defense at OSU. He posted 42 tackles and seven interceptions to go along with 10 pass breakups, while adding four forced fumbles in his junior season at Cass Tech. He also helped lead his team to their second consecutive state title.
Going into this weekend, Webb was considered by many to be a Michigan lean, since he is from a program which typically serves as a big pipeline for the Wolverines.
Things obviously changed dramatically this weekend, as Webb said he had an awesome time in Columbus and decided Ohio State was the best school for him. He ended his recruitment at the end of the visit.
We caught up with Webb to find out why he chose Ohio State, how his visit went as well as his plans for the future as a Buckeye.
You committed to Ohio State today. Why did you decide to become a Buckeye?
My parents and I went down to Ohio State this weekend to get a better look at what the school had to offer. We got a good look at the academics, which my mom really liked and got to spend a lot of time with Coach Coombs.
How did you commit to Coach Meyer? How did he react?
After the basketball game. He was really excited, he gave my mom, dad, and I each a hug.
Going into the visit, were you thinking about committing?
Yeah, I was thinking about committing going into the visit, but I wasn't 100% sure. The visit sealed it for me.
Most thought Michigan was your leader going into the visit. No truth to that?
No, Michigan was never my leader. I think people thought they were because I live near the school and a lot of my Cass teammates have gone to Michigan.
What did you get to see on your visit? What was your favorite part?
I got to see the RPAC Center, the football facilities, and the dorms. Najee Murray showed me a lot of things around campus too. My favorite part was the basketball game. It was hype!
What were the biggest factors in your decision?
Academics was probably the biggest factor in my decision. My parents and I thought it was really important to see the academic side. Also the chance to win championships – I think the Buckeyes are going to start winning national championships.
What's your relationship like with the OSU coaches?
I have a really good relationship with Coach Coombs. He comes to see me at Cass once a month. I also have a really good relationship with Coach Meyer.
Will you help in recruiting other 2014 prospects to Ohio State?
Most definitely. I'm going to get started on that as soon as I can. I got to meet the other 2014 commit, Marcelys Jones, right before I left.
Is your recruitment 100% over?
Yes, it's completely over. I'm not taking visits to any schools other than Ohio State.
What would you like to say to Buckeye Nation?
Tell them they're getting a hard-working athlete, who's really good in coverage as a corner. I can also play some wide receiver, but I'm going to be a corner at Ohio State. The future is really bright!