Welcome to our new weekly installment here at Eleven Warriors, the Big Ten Team Recruiting Football Class Rankings. Maryland and Rutgers are included because of their imminent move to the conference for 2014. Due to popular demand, Notre Dame will no longer have a place within our rankings. We hope this will keep you occupied until real football starts up again in Columbus next August, as well as give all you recruitniks a view at how the Buckeyes stack up against their conference foes when it comes to the recruiting trail.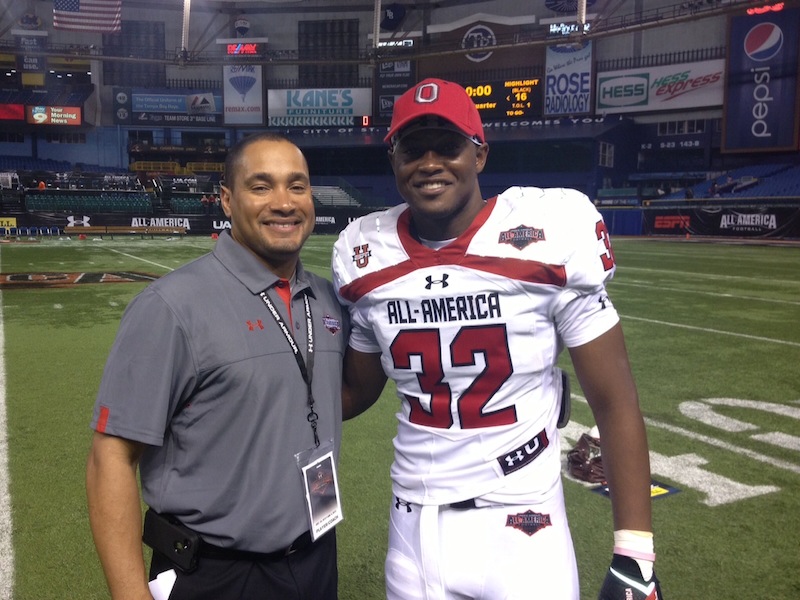 The latest edition of our conference recruiting rankings carries the most changes to the order. Classes ranked 1-2, 4-6, and 7-10 are so microscopically close that the smallest of change can cause some shakeup.
After the Under Armour All-America Game and US Army All-American Bowl, ranking services make alterations to player rankings as they see fit.
Taking that into consideration, the star averages of many players and teams increased or decreased in the last few days, depending on the members of their class they had already picked up.
Rutgers took the biggest hit on the recruiting trail recently. In addition to some of their commits' statuses taking a spill by the scouting services, they also lost prized pledge LB Skai Moore, who decided to open his recruitment back up after receiving a few SEC offers.
The Buckeyes were the busiest team since our last batch of team rankings, picking up two top-notch linebackers at the All-American games. Would it be enough to overtake Michigan for the top spot? Join us after the jump to find out.
1. Ohio State
The Buckeyes claim the top spot in the rankings this week after bringing in one-time Auburn commit Trey Johnson and long-time lean Mike Mitchell to the class.
OSU struck out on WR James Quick, but continue to chase S Vonn Bell, WR Shelton Gibson, OL Cameron Hunt, and ATH Christopher Worley, as well as some other prospects, in an effort to close out the recruiting cycle as possibly the top group in the nation.
This weekend brings a big recruiting weekend, so be sure to stay tuned to 11W as Buckeye Nation should certainly be on commit watch in the next week or so.
2. Michigan
No additions to the Michigan class has found them leapfrogged by Ohio State. The Wolverines are also interested in OL Cameron Hunt, as well as Illinois pledge DB Reon Dawson, RB Derrick Green, and a new development, WR Sebastian LaRue.
Brady Hoke's squad was eliminated from contention by Wisconsin commit Marcus Ball, lost to USC for the services of top DB Leon McQuay III, and is out of it for WR Laquon Treadwell, so the search for prospects to claim the final spots narrows down a bit in the home stretch.
3. Nebraska
The Huskers picked up a huge commitment yesterday in the form of RB Terrell Newby. Newby solidifies Nebraska's class in the backfield and becomes one of their most highly touted prospects.
Bo Pelini's squad has a firm grasp of the third place spot, and it appears as if they'll retain the verbals of Youngstown (OH) Cardinal Mooney products Marcus McWilson and Courtney Love.
4. Michigan State
The Spartans make the biggest jump this week, landing at fourth from being at seventh. Michigan State stands still with 15 commits but maintains a class whose stock has continued to rise throughout the cycle.
S Justin Williams and OT Riley Norman are the top players still left on the coaching staff's board and you can expect Mark Dantonio to make a splash or two before Signing Day.
T5. Penn State
Bill O'Brien and company missed out on WR Tyler Boyd, who decided against Happy Valley and pledged to Paul Chryst and Pittsburgh at the Army Bowl instead.
Penn State is still trying to make an impression on RB David Williams, who recently committed to South Carolina, but overall they are seeing the recruiting momentum they had once built begin to deteriorate.
T5. Wisconsin
As you may have noticed, we have our first tie in the conference rankings. The Badgers and Nittany Lions have the same amount of commits, as well as the exact same star average. 
Wisconsin has had to fend off other staffs for the last month, after they smelled blood in the water once Bret Bielema surprised everyone by departing for Arkansas. Some pledges took their talents elsewhere, but most have remained loyal and have begun building relationships with the new staff led by new head coach Gary Andersen.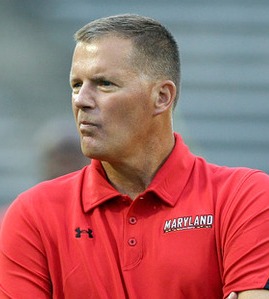 7. Illinois
The Fighting Illini are likely done with their 2013 class, as they already have 26 players on board.
The time and focus in terms of recruiting will now go to maintaining and keeping the group together all the way to Signing Day on February 6, as well as pursuing 2014 prospects.
8. Maryland
Randy Edsall's coaching staff has already landed one elite offensive lineman in Derwin Gray, and would like to reel in another. OL Na'Ty Rodgers has delayed his announcement, but the Terrapins are one of his finalists, although South Carolina could be the team to beat.
LB Yannick Ngakoue is another target at the top of their board, and has kept Maryland at the top of his list throughout the process. He would be a huge pickup for the Terps and could move them up the rankings.
9. Northwestern
ATH Godwin Igwebuike and QB Matt Alviti lead the class that will call Evanston, Illinois, home for the foreseeable future.
With 20 recruits set to sign on the dotted line in February, the Wildcats may be able to close on a few more prospects before the 2013 deadline arrives.
10. Rutgers
The defection of LB Skai Moore really hurts the top-end talent of the Scarlet Knights' class. Moore is considered by many services to be a sleeper prospect that has the ability to compete for playing time at any school in the country. 
Kyle Flood's staff also missed out on in-state LB/DE Alquadin Muhammad, who elected to put on the Miami Hurricanes hat at his Army Bowl announcement. Rutgers will try to rebound with another top in-state prospect, one-time Auburn commit DE Tashawn Bower.
11. Iowa
Kirk Ferentz and his staff have 17 pledges ready to come in and make a difference inside Kinnick Stadium for the next four or five years. WR Brian Lemelle is a Pennsylvania native that they hope joins that group, but they should have room for a number of players to fill out their class.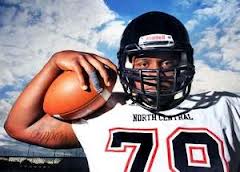 12. Indiana
IU has dived into the Sunshine State for two commits already, and are on the brink of another in DB Troy McCollum. Head coach Kevin Wilson has the Hoosiers' recruiting efforts on the upswing and if he can continue to add talented defensive prospects, the Indiana faithful may finally see a competitive football team on the field in the coming seasons.
13. Purdue
Darrell Hazell and his under-construction coaching staff lost their first member of the 2013 class yesterday in OL Dwayne Johnson.
Johnson will now take an official to Lincoln to see what Nebraska has to offer, while the Purdue staff tries to add more quantity to a class that currently sits at only 12 members.
14. Minnesota
The Golden Gophers continue to be stagnant with 14 players in their current class. It will not only take more in numbers, but certainly more in talent to climb out of the cellar of the Big Ten.
It appears that Minnesota and Purdue will be in a battle for the 13th spot in the conference all the way to National Signing Day in about a month.
Rankings Overview
| Teams | # Of Commits | Scout Star AVG | Rivals Star AVG | 247 Star AVG | ESPN Star AVG | Overall  AVG |
| --- | --- | --- | --- | --- | --- | --- |
| 1. Ohio State | 21 | 3.95 | 3.62 | 3.76 | 3.81 | 3.79 |
| 2. Michigan | 24 | 3.79 | 3.67 | 3.71 | 3.62 | 3.70 |
| 3. Nebraska | 20 | 3.37 | 3.05 | 3.26 | 3.26 | 3.24 |
| 4. Michigan State | 15 | 3.13 | 3.13 | 3.07 | 3.33 | 3.17 |
| T5. Penn State | 18 | 2.89 | 3.00 | 3.28 | 3.17 | 3.09 |
| T5. Wisconsin | 18 | 3.06 | 3.06 | 3.00 | 3.22 | 3.09 |
| 7. Illinois | 26 | 2.73 | 2.81 | 2.69 | 3.00 | 2.81 |
| 8. Maryland | 19 | 2.74 | 3.00 | 2.95 | 3.05 | 2.94 |
| 9. Northwestern | 20 | 3.00 | 2.84 | 2.80 | 3.00 | 2.91 |
| 10. Rutgers | 21 | 2.81 | 2.85 | 2.86 | 3.05 | 2.89 |
| 11. Iowa | 17 | 2.71 | 2.94 | 3.00 | 3.00 | 2.91 |
| 12. Indiana | 19 | 2.68 | 2.89 | 2.58 | 3.00 | 2.79 |
| 13. Purdue | 12 | 2.46 | 2.85 | 2.69 | 3.08 | 2.77 |
| 14. Minnesota | 14 | 2.43 | 2.77 | 2.71 | 2.86 | 2.69 |