Buried within Penn State's only kind-of surprising loss to Ohio was a far more startling second half score: Bobcats 21, Nittany Lions 0.
Second halves against Big Ten teams have long been to MAC depth charts what cold swimming pools are to phallic pride. It's where the glorious memories of that overachieving second quarter go to die.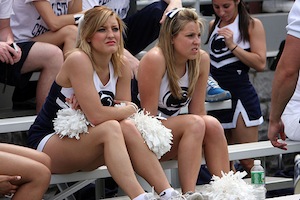 Ohio went into its locker room down two scores and re-entered it following the game a double-digit victor. It was just one game, but the precipitous decline of Nittany depth had been widely forecasted. Just not this soon.
The money was keen to the potential for a close game and moved the Bobcats' opening line from +9 to +6 at kickoff. Street wisdom had Ohio slugging its way into the payoff window, but instead they owned the second half in a classic B1G/MAC role reversal. 
It's not going to get any better for Penn State for at least three more presidential election cycles. In addition, its most vocal and belligerently crazy contingent is making it difficult to show any sympathy toward the neutered program. Also: Hi, Franco Harris.
Last week's Situational instructed you to take the victorious underdogs in Happy Valley, as well as this week's Ohio Stadium visitor UCF giving only 23 to hapless Akron. It also told you Georgia would run it up on Buffalo; however, Mark Richt lost control of that prediction. 
But let's make like not-Franco Harris and move on: It's Week Two of the most glorious time of year. LET'S GET SITUATIONAL.
The dead president
William Henry Harrison is one of the eight presidents who "came from Ohio." This position should be disavowed for two reasons: First, Harrison was born in Virginia and schooled in Pennsylvania. He became an Ohio resident later in life during which time he was elected America's ninth president.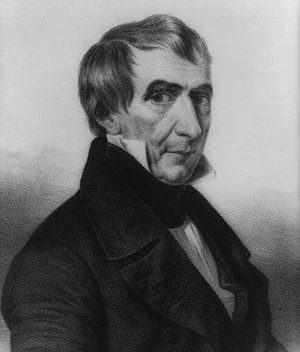 He was the first sitting POTUS to have his photograph taken, exploiting the latest technology of his day. He was also the first president to give his inaugural speech in a frigid snowstorm without wearing a coat or a hat. <---- this is tragic foreshadowing
And he was the first president to die in office. Pneumonia killed Harrison just a month following his chilly inauguration. He had exacerbated his poor winter wardrobe choice by giving what is still the longest, most meandering and boring inaugural address in American history.
Harrison served in America's highest office from March 4 until April 4 and had the sniffles the entire month. His whole presidency was shorter than the NCAA tournament. He died quicker than Michigan's streak of September Heismans did last Saturday night.
And that's the second reason the position of Harrison as one of Ohio's Eight (it's really seven) should be disavowed: He was barely president anyway.
That said, you can still find Harrison in North Bend, OH at the appropriately-named Harrison's Tomb just off US-50 to the west of Cincinnati. If the wind blows just right, you can hear the nearby graves of the locals asking him where he went to high school.
And when those winds shift, you can hear Harrison answer that he's not from Cincinnati, or Ohio even. And he isn't, even though his remains will always be. As one former Ohio State quarterback might quip, "fake Buckeye. Fake as hell."
---
THE SITUATIONAL wagerS: Cat, PIG, birD, Man, WILDCARD

THE CAT: LSU Tigers (-23) over Washington, who is already an unreliable horse away from home, made worse by the track they'll be running on Saturday evening.

 

THE PIG: Arkansas Razorbacks (-28) over Louisiana-Monroe, and if you can find this line anywhere (several books already pulled it) take the money and run [game show voice] like Knile Davis this Saturday until he sits the second half preparing for next week's showdown with the Crimson Tide! [/game show voice]

 

THE BIRD: Bowling Green Falcons (-12) over Idaho, where the Clawfense that was actually decent against Florida's stout defense should have the chance to shine. BG didn't give up a sack until the final seconds of the game. Troy Smith is jealous. He will always be jealous.

 

THE MAN: UTEP Miners (+6.5) against Ole Miss. Also betting that this game will be (unintentionally) wildly entertaining. And close. Closer than that spread. 

 

THE WILDCARD: San Diego State Aztecs (-6) over Army, coming off of a 21-12 loss at Washington where the Aztec defense allowed the Huskies to score on their first two possessions before completely shutting the door for the rest of the game. 

 

LAST WEEK: 2-3 | SEASON: 2-3
The NOWLEDGE
If you add up all of the bowel movements you've ever had the pleasure of manufacturing, that's about the same number of sportswriters who were ANGRY SO VERY OUTRAGED over Jim Tressel's complicit academic fraud harboring a serial pedophile in his facilities for a decade paying for recruits keeping star players eligible by repeatedly failing to report petty cash trades involving their personal belongings.
Now, back to your turds: They're just like brown snowflakes; no two are alike, they disappear rather quickly and if you keep them on your tongue...well, don't do that. Except that Dennis Dodd of CBS Sports did. And did. And did and did and did. 
Dodd is a scat legend when it came to fake outrage over Tatgate, and he still harbors deep resentment toward Tressel over a year later. That doesn't mean he didn't provide the world with ample amounts of NOWLEDGE.
To wit, a small sampling: Ed. This is a pared-down list that was originally almost 3x as long.
At this rate, Jim Tressel will be on the sidelines on opening day.

— Dennis Dodd (@dennisdoddcbs) July 22, 2011
Tweeted shortly after Tressel joined the Indianapolis Colts as a replay booth consultant.
As everyone knows, replay booth consultant-to-NFL-coach is a fairly routine career path. It usually takes less than a month to gain that promotion, even if the candidate doesn't have a single season of NFL experience. Sometimes they even hand those jobs out in the parking lot to tailgating fans.
If the first question is about depth at right guard, I'll go postal.RT @schadjoe: Jim Tressel will address media on Wednesday afternoon
— Dennis Dodd (@dennisdoddcbs) March 28, 2011
Fortunately for his CBS coworkers, no one asked Tressel about JB Shugarts' backup, so thankfully Dodd did not maniacally gun down everyone in his office. 
Tressel now referencing the "catastrophe in Japan." Speaking of catastrpohes, Jim ...

— Dennis Dodd (@dennisdoddcbs) March 30, 2011
Dodd makes a good point here: The most expensive natural disaster in the history of the world that killed 20,000 people and ruined over a million buildings is seamlessly analogous to a football coach keeping his players' equipment and trophy bartering a secret. 
Has not been told by administration to keep clear of Tressel.

— Dennis Dodd (@dennisdoddcbs) July 28, 2011
Referring to Luke Fickell, who hadn't been told to keep clear of his former boss. STAY FAR AWAY FROM HIM LUKE - TRESSEL SPITS POLONIUM AND GINSU KNIVES AT ANYONE WHO APPROACHES HIM.
Was out of the country for a week. Anyone think Jim Tressel will be Ohio State's coach in 2011? Wait ...

— Dennis Dodd (@dennisdoddcbs) June 6, 2011
Tweeted one week following Tressel's resigtirement. This is terrific sarcasm, since nobody actually believes Dodd went abroad without still obsessing over America's most brazen criminal.
@cincybuck Name a coach who secured a $20 million BCS bowl victory as a direct result of playing ineligible players.

— Dennis Dodd (@dennisdoddcbs) July 15, 2011
HA HA TRICK QUESTION: A BCS bowl victory pays the same as a BCS bowl loss. But seriously, getting caught taking petty cash usually results in a season-long suspension. Except when it doesn't, which is every single time.
So Dodd's "direct result" claim is a little shaky at best. Just like Japan, right? LOL MASS DEATH
If you want some good news out of the NOA, Ohio State, it's that Jim Tressel likely will coach for you again. http://bit.ly/hgk6jj

— Dennis Dodd (@dennisdoddcbs) April 25, 2011
So you don't have to click his link, Nostradamus' first sentence: As predicted in this space, the NCAA is fast-tracking the Ohio State/Tressel case, and no matter what happens it looks like Jim Tressel has not coached his last game at Ohio State.
My man Chris Spielman intimates that Tressel will sit Buckeye Five for Sugar Bowl.

— Dennis Dodd (@dennisdoddcbs) December 30, 2010
His man Spielman was right, up until the BCS food chain determined that the value of non-refundable New Orleans travel packages needed to be protected.
The best thing about 1st half has been my man Chris Spielman.

— Dennis Dodd (@dennisdoddcbs) September 4, 2012
There's his man again. Apparently Dodd lives in Spielman's chest and parasitically uses him as a host. This is not without precedent.
Let's hope we can talk a little basketball by the end of March. My take on Tressel scandal http://bit.ly/enMUcw

— Dennis Dodd (@dennisdoddcbs) March 8, 2011
Can't...make...fingers...type...baske...basketb...March Madn...bask-TRESSEL TRESSEL TRESSEL DAMN RENEGADE FINGERS
Somewhere Jim Tressel is snickering.

— Dennis Dodd (@dennisdoddcbs) August 10, 2012
Following the NCAA's crippling sanctions against Penn State. Because if there's anything Tressel finds funnier than storied football programs being destroyed, it's deadly Japanese tsunamis.
Tressel has "enforcement" in his new title. #giggle

— Dennis Dodd (@dennisdoddcbs) February 2, 2012
Tressel's title at Akron is Vice President of Strategic Engagement. But in Dodd's defense, enforcement looks like engagement if you're functionally illiterate or blinded by obsession. #giggle
Question: Does Jim Tressel get $52,000 golden parachute from NCAA at infractions committee hearing?

— Dennis Dodd (@dennisdoddcbs) July 22, 2011
Tressel's final regular Ohio State paycheck - that golden parachute - was worth 1.5% of Tressel's voided 2011 base salary and .003% of what he had previously been guaranteed to make through his contract.
And now you know why Dodd became a journalist and not a mathematician: Because he's an excellent journalist.
The Bourbon
There is a bourbon for every situation. Sometimes the spirits and the events overlap, which means that where bourbon is concerned there is typically more than one worthy choice.
And sometimes you're limited by selection. Unfortunately most of the bars and parties you frequent don't carry the same glorious catalog that Bourbon's Bistro in Louisville does. You're likely going to be faced with a choice among top-sellers, and in bourbon-speak that generally means the mass-produced brands that have mastered the liquor distribution channel.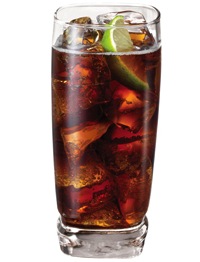 And being that it's still muggy out, you're still in search of cold, refreshing beverages. So you're going to have a bourbon & Coke. And you should. They're delicious.
This means if you're in one of those pre-fab cookie cutter strip mall bars you're likely going to find yourself choosing between the following brands: Jim Beam, Knob Creek, Makers Mark, Basil Hayden's and Woodford Reserve.
While everything is palate dependent, I've ranked those spirits above in ascending order to my personal preference. Makers definitely gives me headaches. Basil Hayden's always soothes sore throats. Knob Creek makes airport layovers shorter. Woodford Reserve has the best flavor.
And Jim Beam definitely mixes the best with cola, which isn't to backhandedly say that it tastes the worst, but that it actually mixes the best with cola and doesn't carry the same neat-or-GTFO designation you would find with an Angel's Envy or an Eagle Rare.
Beam was created off of a strain of yeast after Prohibition ended, and it's still made from that strain today. You're drinking history when you drink Jim Beam. For whatever reason, that old strain and cola flavoring make beautiful music together. 
When life gives you lemons, you make lemonade. And when bars give you lower shelf bourbons, you should now know what to order.
The PLAY-OFF
The Situational, like the rest of Eleven Warriors content, is staunchly apolitical. This position should be as evident in each party-neutral installment of The Dead President as it is when we make fun of Paul Ryan's terrible Miami pre-game pep-talk without injecting his or any other politics.
In the spirit of this commitment to keep politics from infecting susceptible topics (See: All topics) this week's Play-Off is an ode to America's celebration of gun violence through music, a phenomenon that everyone agrees started with the advent of gangster rap:
I Shot Mr. Lee was recorded by The Bobbettes in the late 1950s and immediately suppressed by Atlantic Records due to its violent lyrics. The label simply refused to be associated with a song that celebrated cold-blooded murder.
So the The Bobbettes left Atlantic and signed with a smaller label that agreed to release the song.
When I Shot Mr. Lee hit the airwaves and gained popularity, Atlantic scrambled and quickly released the version it still owned simultaneously, indicating that for-profit companies might be principled up until that moment when they realize it's costing them money.
From a musical standpoint, the odd juxtaposition of those ladies interlacing their joyful alto and tenor harmonies, flashing jazz hands and hand-stitched petticoats over the story of a girl who brains a school teacher she doesn't like on his front porch is definitely catchy.
And it certainly would latch onto both the air and discussion waves if it were released today. But as catchy as that I shot him in the head boom boom refrain is, school shootings are a delicate subject, as is reconciling the proliferation of weaponry in America with the Second Amendment.
But this is an 11W apolitical Play-Off: We're not debating whether it's guns or people that kill people. We're simply celebrating the fact that music definitely doesn't kill people. The Bobbettes never sang anything that killed anyone. Even Ke$ha doesn't have blood on her vocal cords. Yet.
See you next week. If Franco Harris rings your doorbell, don't answer.