Buckeye fans, hello and welcome to your game debrief. It's everything you'll need to know in order to spearhead the Monday workday. You'll sound like a pro, and it'll make you 10 times more handsome/beautiful…guaranteed.
This week we've got Miami of Ohio: Urban Meyer's Buckeye debut and the first time you got to see the new look Buckeyes in the Shoe. You ready? This is your Sunday debriefing.
Water Cooler prep (Everything you need to know…in one paragraph)
OSU came in looking to dominate from the start but ran into a Miami of Ohio team that wasn't going to lay down that easily. At the end of the first quarter, they found themselves down 3-0. While Buckeye Nation considered throwing itself in front of a moving car, Urban was busy getting his team's head right. A one-handed snag by Devin Smith for a 23-yd TD was all the Bucks needed to get their act together. Thirty-five unanswered points later, Buckeye fans could remove their heads from the sand on their way to a more than comfortable 56-10 lead.
Heard at The tailgate (The talk before the game)  
"This team only has two good players, bro. We're gonna destroy them."
Heard at the afterparty (The deets at the end of the game) 
"That team only had two good players bro. We totally destroyed them.…When will Jordan Hall be back btw? That first quarter shook me to my bro bones."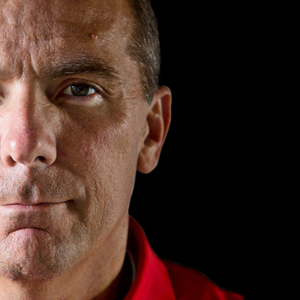 Give that man a buckeye leaf (PLayer of the game)
B. Miller was the motor that made the Buckeye team go. Watching him run the new Urban/Herman offense wasn't always a treat, but it got the job done. Consider this:
Miller went 14/24 for 207 yds and two TDs through the air, while also leading the team in rushing, carrying the ball 17 times for 161 yds (breaking the single game rushing record for a QB formerly held by Cornelius Greene...sidenote, Pryor's numbers are no longer in the record books).
All in all, Miller has work to do, but there were flashes of brilliance. Let's remember, he's a true sophomore, folks.
Also this:
In Tebow's 1st game starting in Urban's O, he had 338 yds of passing/running (WKU). In Braxton Miller's, he has 370 yds in 3 Qs

— Bruce Feldman (@BFeldmanCBS) September 1, 2012
Weekly Snot Knocker (Biggest hit)
Etienne Sabino has always been known for his special teams hits:
And he continued that reckless disregard for self in the first quarter against the RedHawks. On a quick cross pass from QB Zac Dysert to WR Andy Cruse, Sabino launched his cranium straight into that of Cruse, sending the wide receiver violently to the turf as onlookers in the Shoe gasped in awe and wonderment.
Something tells me Sabino might be a regular in this section of the debriefing this season.
Did you see that?! (Play of the game)
This isn't even a question.
Devin Smith, 23-yard TD. One hand used, one hand waving to the ladies.
When you sank into your chair (The moment Buckeye football disgraced your family)
Zac Dysert was great this game, particularly in the first half. His 58-yard connection down the middle to WR Dawon Scott and subsequent whiffed tackle by C.J. Barnett was enough to make Buckeye fans wonder if this group of defensive backs really has improved from last season.
Luckily, two INTs by Travis Howard (Island?) as well as 6 tackles, 2 pass break-ups and 1 fumble recovery by Bradley Roby will help Buckeye Nation (and Urban Meyer) sleep a little better this week.
Jim Tressel's Least Favorite Moment of the game
Tressel works at Akron now, but you better believe he's still tuning in to Buckeye football on Saturdays. The guy still cares, and you know it, so here's the play that made him scream at his television with as much anger as he could muster while clutching the pillow Jim Bollman embroidered for him to his chest:
Going for it on 1st and goal from the 1 with three seconds left in the 2nd quarter!!!!!!!! 
Carlos Hyde was subsequently stuffed at the goal line and Tressel immediately called Urban to say, "GO FOR THE FG NEXT TIME!!...AND SO FORTH!"
Complete Game Coverage
What you texted your friend at the end of each quarter
First: WTF
Second: Is Devin Smith's jersey available?
Third: Why aren't we up by more? Is Braxton OK? You seeing this OU-PSU game?
Fourth: I'll take it.
It was over when
Braxton rumbled for 65 yards into the end zone (complete with a devastating stutter step) to put the Buckeyes up 28-3. Urban Meyer burned North Faces and khakis in celebration and Buckeye fans were finally able to breathe easy.
This has been your Miami (OH) debriefing...end transmission.