The delicate art of wagering has both elevated and destroyed an untold number of human lives.
This is because gambling simply shifts wealth from the ill-informed and unlucky to the illuminated and fortuitous with varying degrees of dumb luck sprinkled in just to make it fun for everybody involved.
We don't seem to be creating more wealth these days, so we have to take what exists from each other. Gambling is a convenient, mostly-legal way to do that.
This weekly season series is constructed around a handful of non-Buckeye football wagers each week, but don't think for a second that the predictions contained within are scientific, based on any intelligence or worth separating you from your hard-earned unemployment benefits.
The Situational is purely concerned with your entertainment. Just as you wouldn't spend an evening at the Moulin Rouge just for the roquette salad and toast (it is one hell of a salad) you definitely shouldn't rely on The Situational for sound financial or wagering advice.
This weekly arrangement serves a higher purpose: Football. Sometimes: Culture. Always: Bourbon. Perhaps a couple of jokes you can lift and claim as your own.
Welcome to The Situational. Let's talk about football and stuff.
The Greeting
This weekend stadiums across the country will finally awaken from their long slumber to host millions of visitors anxiously ready for football to begin again. You may be one of those visitors, returning to a place you once called home. Or maybe you're a stranger in a strange land.
For those first-time visitors - at college football venues or anywhere else - here are some suggested greetings you can use to ingratiate yourself with the natives and kick off your weekends on the positive with the natives: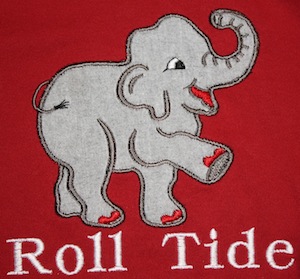 LOCATION: Columbus (Ohio State vs. Miami)
GREETING: O-H.
Note for Southerners: Calmly spoken is preferred, though shouted is also acceptable - simply follow the same etiquette that would apply for Roll Tide.
LOCATION: Dallas (Michigan vs. Alabama)
GREETING: Hey Y'all.
Note for Northerners: Y'all can be used to address either one person or an entire group of people - contrary to what you might believe, Y'all is not strictly a plural pronoun.
LOCATION: Mars (NASA Rover vs. Alien Life Forms)
GREETING: Take me to your leader or I come in peace.
Note for humans: We don't know if extra terrestrials are as armed-to-the-teeth as Americans are, but they definitely should speak English. If they don't they must be stupid! Right?!
LOCATION: Cincinnati (Pittsburgh vs. Cincinnati 9/6)
GREETING: Where did you go to school? No, I meant high school.
Note for all: The second part of the greeting is only necessary in the unlikely event you're interacting with a foreigner (like someone from Dayton) or anyone who thinks it's an odd question to ask a person over the age of 20 (like anyone not from Cincinnati).
LOCATION: Dublin (Notre Dame vs. Navy)
GREETING: Cén fáth go bhfuil ár n-chóiste sin corcra agus mar sin feargach?
Note for Subway Alumni: This loose Irish translation for why is our coach so purple and so angry? which will come in handy when the Domers commit their fourth crippling red zone turnover despite Tommy Rees being suspended for the game.
The dead president
Ah yes, dead presidents. Because that cuts right to the heart of why we gamble: To get more of that paper.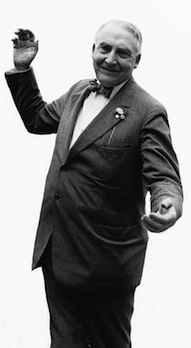 The segment that occupied this space a year ago was the Weekend Update with 11W alumnus DJ Byrnes.
DJ is impossible to define, but his two unyielding constants are 1) he is an unabashedly proud Marionaire, and 2) he holds President Warren Gamaliel Harding in the highest regard. This is explicitly why The Situational has chosen to go ahead and get Warren G out of the way in this first installment. 
Harding was many things: Newspaper publisher, Ohio Senator, Ohio Lieutenant Governor, US Senator and - in accordance with the title of this section - US President. Harding is the most recent of the seven Ohio-born presidents to serve in our country's highest office.
He is also, without much argument, the historical weakling of those seven Ohioans to take the presidential oath. In fact, he's probably the worst US president of all time, independent of birthplace.
But we come not to bury Harding - who died while traveling through San Francisco barely halfway through his first term - but to praise him: He was the enemy of big, inefficient government as well as a staunch advocate for civil rights for African-Americans (more on that in a bit).
He also consecrated the Tomb of the Unknown Soldier following the Great War. In the critical eye of history, he's seen as a weak and criminally inconsequential president who served at a time when the world was in the throes of massive social and industrial change. 
But Warren G is one of our guys, and he is categorically one of America's original gangsters. Don't think of Warren G as being the worst of all time. Think of him as having sold the terrible president schtick better than any other POTUS in history. He was the best at that.
THE SITUATIONAL wagerS: Cat, dog, birD, Man, WILDCARD

This is where we separate the meek from the strong: Why pay your rent when you can pay two months' rent or no months' rent instead? Exactly.

 

THE CAT: Ohio Bobcats (+9) against Penn State, which is waaaaay too many points. The Bobcats won ten games last season while losing four by a total of 19 points, and they return a whole bunch of starters. Penn State's offense features a giant hole where Silas Redd used to be, which is partially mitigated by the huge hole where Jay Paterno used to coach.

 

THE DOG: Georgia Bulldogs (-37.5) over Buffalo, because Mark Richt has lost control of Buffalo's inability to stop Georgia's freshmen from running it up in the fourth quarter.

 

THE BIRD: Rice Owls (+16.5) against UCLA. Jim Mora, Jr. continues the quest to end the football monopoly in Los Angeles by going to Texas to face Rice. When we last saw the Bruins, they were losing the Kraft Fight Hunger Bowl to a team that had just fired Ron Zook. Come to think of it, that's probably why Illinois won.

 

THE MAN: Central Florida Knights (-23) over Akron. UCF has to come back to Ohio next week to play the Buckeyes, but only one of the Knights' opponents is coached by a former SEC champi-uhhh, rather, by a proven big game plann-urrrr, rather, by an incredibly puffy version of his former self.

 

THE WILDCARD: UMass Minutemen (+25) against UConn, in that strange part of the country that doesn't give a crap about college football. More importantly, UConn doesn't give a crap about covering the spread, doing so only four times in its last 18 games.

 

LAST WEEK: N/A | SEASON: 0-0
The NOWLEDGE
In the centuries during which man roamed the earth before high speed Internet, we relied on physical books to remind us of what happened longer than 20 minutes ago.
Those books contained information that was compiled, verified and edited for consumption - but that process took way too long and over time our patience for this kind of stuff waned to the point where most of us have stopped reading entirely.
Fortunately, these days we can quickly read about anything by simply looking it up on the Internet. Take amateur historians like @FreshLee_Baked, A.K.A Heisenberg - or Cool™ as he's commonly known through filings with the US trademarking office (which is his Twitter nom de plume depending on the day):
Sheesh! Slavery was like 50 years ago. Let it go already.

— Cool™ (@FreshLee_Baked) August 14, 2012
Yes, America's shame was formally abolished a long time ago. Even those antiquated "history books" confirm that to be true. It's very likely that Cool™ is under 50, which means he can't be expected to personally recall what happened 50 years ago - most notably in world history, the births of Tom Cruise and Walmart - so those five decades might as well have occurred forever ago. Like slavery. Sheesh!
So whether slavery was abolished by the Emancipation Proclamation in 1863 or a mere 50 years ago, it definitely happened. Women were given the right to vote in 1920 with the 19th Amendment but that might as well have been 300 years ago because wow chicks have been super opinionated since forever, right?
Regardless, the past is the past, as Cool™ adroitly suggests. The magic of learning on the Internet is not just limited to history, either: Science can be taught this way too.
It was very publicly suggested recently that any woman who is sexually violated can harness her frustration and humiliation to prevent conception from materializing. Mind over matter, ladies: You hold the power to render commercial birth control products meaningless right between your ears.
Just consider how many women and future rapists now have this valuable knowledge: Fifty years ago when we still relied on those antiquated books and slaves to get things done, not only was this information not as readily available, this form of contraception probably wasn't even possible.
Now that's Cool™.
The Bourbon
There is a bourbon for every situation. Sometimes the spirits and the events overlap, which means that where bourbon is concerned there is typically more than one worthy choice.
It's the same reason Economics operates among the Liberal Arts and not in the Business School: Ask five economists their opinion and you may get five different answers. And they might all be correct.
That doesn't mean there aren't wrong answers. Pouring a rare or premium bourbon into cola is the whiskey equivalent of manslaughter. Being uninformed makes that involuntary manslaughter, and that's still bad - so educate yourself. Ruining good bourbon is inexcusable despite one's intentions.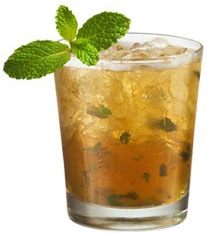 That being said, we have to embrace the normal distribution curve for incomes that prohibit us from just throwing Pappy Van Winkle 23 at every situation. That kind of cash-dependent heavy-hitter as a situational bourbon regularity is only reasonable for people who order scrambled bald eagle eggs and bloodless diamonds from the celebrity chefs they employ on their 90-ft breakfast yachts.
If life were only that challenging.
There are more contemporary and affordable beverages for the rest of us, along with variables to consider the situation: Earth hasn't quite cooled yet for the crisp temperatures associated with college football season, so a cold beverage for Week One may be appropriate. Enter: The Mint Julep.
Now, bourbon-based drinks follow two simple rules: 1) Don't overthink the recipe. 2) Let the bourbon do the heavy lifting. All you need to make a julep are a couple shots of bourbon, a handful of mint and a teaspoon of sugar. An old fashioned glass is ideal, but it's football season: A red solo cup will do. You're not at Churchill Downs.
Put the mint in the (preferably cold) glass and dump the sugar on top of it. Use a muddler (or your finger if you're dire straits) to mash things up a little, then drop in some ice cubes with rough edges. Pour the bourbon on top and stir or swirl it around. If you need more mint, add more mint. If you need more bourbon, add more bourbon (SPOILER: Add more bourbon).
As far as brand goes, don't buy better than Woodford Reserve, which is a worthy brand in its own right. A higher-shelf bourbon would require you to simply take it neat in order to avoid manslaughter charges.
The PLAY-OFF
The year was 1991 and name of the album was For Unlawful Carnal Knowledge. That title only seems like a clumsy, forced word salad until you suddenly notice that the initials spell F, U, C - oh, now you get it. That's clever.
And that acronym wasn't the only subtlety of the album, which also contained ethereal song titles like Poundcake, Spanked, Pleasure Dome and In n' Out. The music of F*** was seen as a radical departure from OU812, Van Halen's previous engagement from 1989 which was bluesy, melodic and almost nuanced relative to the rest of the band's catalog.
However, there was one odd, out-of-place entry in what was otherwise a salute to unimpassioned fornication: Right where Track #9 was supposed to be was a song that would become the schmaltzy piano-driven soundtrack to millions of corporate slide presentations, sales meeting themes and political campaign rallies:
A gooey corporate anthem like Right Now appearing on an album called F***  was as out of place as Craig James administering CPR to an ailing hooker. The song's very existence, let alone on that compilation, violated all logic and was beyond anyone's comprehension. Philosophers are still stumped to this day.
Even more confounding was that it arrived at the twilight of an era when music videos still mattered and significantly impacted music sales. So when this video accompaniment was released in early 1992 with its odd sense-of-urgency-rapid-fire facts normally found in "books" it immediately became an incomprehensible, sappy, misplaced hit.
This was back when liking one song meant being forced to buy the entire CD to get it, which resulted in many unknowing, willfully proper and wholly unassuming suburbanites previously unfamiliar with Van Halen running to their record stores to buy their very own copy of F***. So they could own Right Now along with Poundcake, Spanked, Pleasure Dome and In n' Out.
Regardless, Right Now college football season is starting. Right Now it's really good to have it back.