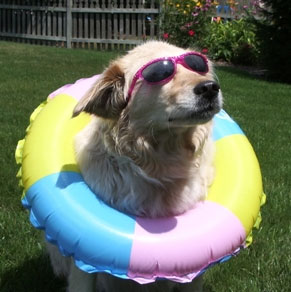 Summer fun continues with another edition of the Eleven Dubcast!
This week we've got a little bit of everything, and though the editing is not quite as tight as usual, the content is gangbusters. The death of the BCS, Sully in the NBA, Stoney and Mewhort, Jerry Sandusky (spit), the inherent sexual appeal of Olive Oyl, and intermittent Reds game updates are all part of this month's awesome show.
More importantly though, is our interview with Eleven Warrior's new beat writer Kyle Rowland. The idea of a free sports site having a beat writer is pretty dang cool, and it's a goal that we here at 11W have been working on for a long time. We were lucky to land a dude as seasoned and talented as Kyle, and here he marks another excellent showing on the Dubcast, giving us insight into the beat and his take on the death of the BCS system.
Of course, with the death of the BCS comes great tidings of joy; there has never been a more controversial or odious system for determining a champion in college sports, but I guess considering that the same kind of minds who came up with that are the ones in change of the next one, maybe we should wait and see how well this thing actually works.
But anyway, it's summer! Sit back in your beach chair, put on your beer hat, and allow the chillwaves of Eleven Dubcast Summer Fun Edition Volume Two(ish) to wash over your itchy, sunburned body.
As per usual, here's the breakdown for you guys:
0:28- All kinds of things! BCS, Sandusky, Sully in the NBA. Good stuff!
18:42- Kyle Rowland comes on to talk with us about all of those fun aforementioned things, plus we give each other mutual crap about our baseball rooting interests (I'm not really an Indians hater, just a really insecure Reds fan)
42:47- ASK US ANYTHINGGGG. Guys, this was the most fun we've had with this segment, ever. Pete Johnson getting grinded on, Kindergarten Cop, and Popeye and Brutus trying to hide their love. You sent in some awesome/hilarious questions and for real, please keep it up. Drop us an e-mail at elevendubcast@gmail.com to ask us anything because we love this stuff.
58:21- Things get a little spoooookkkkyyy!
Music this week comes from Edward Sharpe & the Magnetic Zeros with their song That's What's Up, followed by Who Cares? by good ol Gnarls Barkley, and we finish up with VHS or Beta's Can't Believe A Single Word.
And that's it! Do a couple of somersaults today.