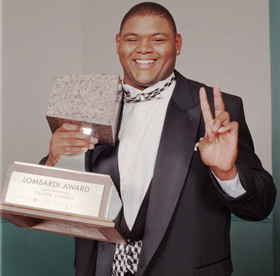 Who doesn't love a pancake? Honestly is there anyone in the world who, when offered a disk of fluffy syrupy goodness says, "nah I'm good"? The answer to that question (unless you have some sort of medical condition up to and including insanity) is an unequivocal, "NO".
Ask yourself this, when was the last time you loved something so much that you decided to make a hermit crab out of it. Wait…don't ponder that, it might really shake up your worldview. But in all honesty pancakes…right?
Well I'll tell you who DOESN'T love pancakes: The College Football Hall of Fame.
Yesterday in an act of pure lunacy the National Football Foundation made it known that former Buckeye beast/pancake machine Offensive Tackle Orlando Pace would be left out of the Hall for this his sixth straight year of eligibility.
Unable to cope with this injustice I turned to the only friend I have in times of utter confusion: The Internet. It was there in the vast garden of opinion and hearsay that I found this little gem from Ivan Maisel:
"the Hall has a rule against taking players from the same school in consecutive years."
So, because Eddie George was enshrined in 2011, Orlando Pace (even though his name was on the ballot) had no chance of making it in this year. First I'm shocked that an organization that aligns itself with a fair, balanced and consistent operation like the NCAA would come up with such a rule. Second is this real life?
Last time I checked the same 25-30 teams are good year in and year out in college football. So essentially the National Football Foundation has created a rule that could lock deserving players out of the Hall every other year because they played on traditional powerhouses rife with talent. In case you were wondering, this rule also kept two-time national champion and CFB legend Tommie Frazier out of the Hall (due to fellow Cornhusker Will Shields' induction in 2011). Simply put: It. Makes. No. Sense.
To demonstrate the severity of the snub, and the ridiculousness of this rule I took a look at the four offensive tackles currently enshrined in the Hall along with Jonathon Ogden, the sole offensive tackle taken in this year's class, to compare their collegiate performances with that of Pace. Offensive linemen do a lot of things that don't show up on a stat sheet, so an overview of the major hardware and accolades each accumulated during their respective careers seemed fair.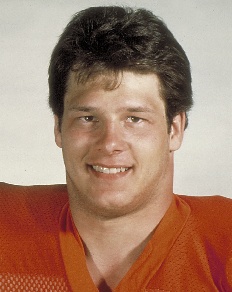 Jim Dombrowski, Virginia (1982-1985) Inducted 2008.
Consensus First Team All-American ('85)
3-Time First Team All-ACC Selection ('83, '84, '85)
Jacobs' Blocking Trophy Recipient – ACC's Best Offensive Lineman ('84, '85)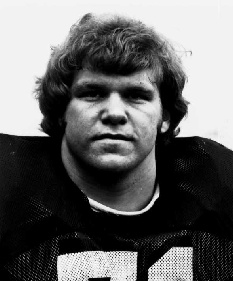 Keith Dorney, Penn State (1975-1978) Inducted 2005
Consensus First Team All-American ('78)
Mark May (Ugh), Pittsburgh (1977-1980) Inducted 2005
Consensus First Team All-American ('80)
Outland Trophy Recipient - Best College Football Interior Lineman ('80)
No sacks allowed in Junior and Senior seasons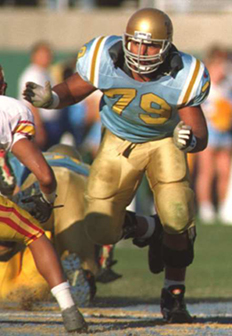 Jonathon Ogden, UCLA (1992-1995)
Unanimous First Team All-American ('95)
Outland Trophy Recipient - Best College Football Interior Lineman ('95)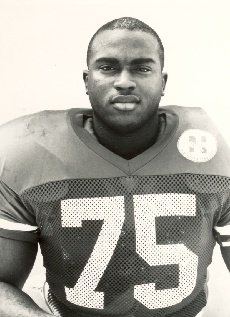 Will Shields, Nebraska (1989-1992) Inducted 2011
Consensus First Team All-American ('92)
Outland Trophy Recipient- Best College Football Interior Lineman ('92)
Orlando Pace, Ohio State (1993-1996) NOT INDUCTED…Yet
Consensus First Team All-American ('95, '96)
Lombardi Award Recipient – Best College Football Lineman or Linebacker ('95, '96)
Outland Trophy Recipient – Best College Football Interior Lineman ('96)
Heisman Trophy Finalist ('96)
No disrespect to the other players, they were all phenomenal, but this comparison proves Orlando was in a different stratosphere when he suited up on Saturdays.
Pace was the only player among the group to be selected twice as a First Team All-American. He and former Nebraska center Dave Rimington are the only two players to win a combination of the Outland and Lombardi trophies three times. Even more impressive: Pace is the only two-time Lombardi Award winner in college football history.
Also, can we ruminate for a moment on Orlando's Heisman finalist run? The man was an OFFENSIVE TACKLE UP FOR THE HEISMAN.  He ended up finishing fourth in Heisman voting, the highest finish for a lineman on either side of the ball since 1980. However, I'm under the impression if the award was given out based on quality of Heisman campaign videos Pace would have won unanimously.
Finally, for what it's worth, in 1999 Sports Illustrated compiled an NCAA Football "All-Century Team". A few Buckeyes including Woody made the list, but guess who was the only OT listed in this article to make the cut? You guessed it…Orlando.
Overwhelming evidence suggests Pace should have been selected in this year's Hall of Fame class but due to a shoddy rule he was left out in the cold. Hopefully next year the Foundation comes to its senses and lets the big man have his day in the sun (or on the griddle).