Exactly three hours and 13 minutes before the clock brought the arrival of National Signing Day 2012, Doug Lesmerises of the Cleveland Plain-Dealer reported the Big Ten was shifting to a four-year, guaranteed scholarship model. (Purdue, Indiana and Minnesota -- three schools not exactly hemorrhaging money -- are the only Big Ten schools shamelessly not on board with the idea.)  
The calculated move was a not-so-subtle shot at "over-signing", a sinister practice perfected in the Southeastern Conference, as well as a practice whose zenith was reached in this year's BCS title game. (The Big 10, by comparison, banned over-signing in 1956.) Big Ten Commissioner Jim Delaney's gambit was so simple, its blueprints could have been written in crayon. So, I guess I shouldn't be surprised the great minds involved in the Southeastern conference fell for it. 
Since "student-athletes" are paid via "free education", it stands to reason the school a recruit signs their well-being over to should "guarantee" that recruit will have enough time to finish that free education (as long as they perform academically and don't commit any crimes). By making an uproar about multi-year, guaranteed scholarship offers, the conference basically told on themselves. 
The move was especially dim-witted considering the NCAA recently passed a (SEC sponsored) bylaw to ban the practice over-signing, but like most attempts to enforce rules and close loopholes throughout the NCAA's history, it was a futile endeavor. Over-signing is still shamelessly defended by its most ardent practitioners. Derek Dooley, a Southern luminary, recently opined in an interview that SEC coaches did not do a good enough job communicating "the good things" about over-signing. Dooley went onto proclaim over-signing was good for the exact types of kids Nick Saban (figuratively) screwed earlier this year; as well as the coaches, primarily due to 18-year old prima donnas and arithmetic:
 "I think it had a big impact. It was very challenging to manage down the stretch because, as you know, most of our schools are recruiting some of the top players in the country. And the reality is some of the players don't make a decision until signing day. And so it really puts stress on you [as a coach] on what to do because the odds are, in my experiences, you're going to get one out of four down the stretch. If you're recruiting 8 guys, generally you're going to get two of them. Here's the problem. If I have 21 commitments at this point and I only sign 25, that's four spots. What do I do with those 8 that I'm still recruiting? That's the challenge.
Let's ignore the elephant in the room, that a coach who makes 1.8 million dollars a year is asking for mulligans on something which is a pillar of his profession, (talent evaluation and roster management), and examine the evident schism in philosophy between two of college athletics' most prominent conferences.
The practice of over-signing is tough to reconcile with a sport based on "amateurism", especially within a conference in the third year of a fifteen-year, 2.25 billion dollar TV contract. (The SEC doesn't have a problem with guaranteed, multi-year deals when they are the beneficiaries, you see.) With the B1G choosing to position itself to be able retain the tax shelter on top of the moral high ground of "amateurism" if it ever chooses to secede from the NCAA -- perhaps because of its failure to regulate competitive balance? -- the SEC's nurtured hyper-competitiveness, fueled by a collectively instituted "whatever-it-takes attitude", has led to championships and billions of dollars for a conference which has $50 yearly fee and no buyout provision. (This is why Mike Slive wasn't as enthusiastic about the urgency for reform as Jim Delaney suddenly realized he was after an apparent epiphany earlier this year.) 
I can't argue with billions of dollars; but, I will take issue with millionaire coaches manipulating (often penniless) 17-and-18-year olds in pursuit of that money. But if Mike Slive and the SEC powers-to-be insist on hanging onto their one-year contract scholarship offers while still claiming the "amateurism" tax shelter, then they need to come up with their own move to counter-balance the B1G's position. The true irony of this situation is crystallized by the the SEC's solution perhaps laying in a place a lot of Southerners don't even believe is real: Europe. 
Last week, I was watched a re-run of English Premiere League action, Wolverhampton vs. Queens Park Rangers, namely because Wolverhampton have a young midfield dynamo in the name of Emmanuel Frimprong whom I enjoy watching. This alone doesn't interest anybody. What might be interesting, at least to the non-initiated sports fan, is Emmauel Frimprong doesn't really play for Wolverhampton. The 20 year-old Ghanaian born, English international was "loaned" by London-based EPL club Arsenal until the end of the season to Wolverhampton in December. Granted, Frimprong's lively afternoon ended prematurely when he ruptured his ACL in the 2-1 Wolves in. As such, Wolves must now pay Frimpong's wages and Arsenal has had its damaged goods returned to their club. Both clubs were both undoubtedly aware of the risks, but Wolverhampton needed midfield industry and Arsenal couldn't offer Frimpong the first-team football his robust talents warranted, so the mutually beneficial deal was done.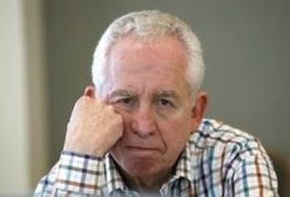 There is a laundry list of things I think Americans could learn from Europe about the development of its elite athletes, especially considering America's once-quirky marriage between big time athletics and universities has spiraled into the billion dollar industry it is today. With a few tweaks to the current system and bringing the concept of "loans" across the pond, however, Mike Slive could reconcile his coaches' demands for roster management tools in a way that could counter-balance the Big Ten's shift to the four-year scholarship model.   
Slive should take issue with the NCAA penalizing student-athletes a year of their eligibility in order to transfer between two D-I schools. While giving his custom empty-fisted, finger-wagging speech on this issue, Slive should rail against the hypocrisy of the NCAA binding its student athletes to four-year contracts while allowing adults like Lane Kiffin to incinerate their contracts in the middle of the night and skip town without repercussion. Tinpot dictator-like coaches who refuse to release student-athletes from their scholarships, effectively holding the student-athlete as hostage, would also make for a good anecdote.
Slive should then propose a system which would allow colleges to have the choice on the length of the scholarship offer they offered student-athletes, whether it was a one, two, or a four-year scholarship offer. Whether a school's scholarship offers' length was a predetermined number or something calculated on a per-recruit basis, that would be left up to every conference (or school). The inclusion of the "loan system" would give coaches a roster management tool much more humane than saying "Tough luck, kiddo," to an 18-year old kid who had a naive understanding of a promise he received from adults. Since the South is accustomed to swaddling its sports in the American flag, Mike Slive should say this reform would offer the best solution because it gives student-athletes the very essence of what makes America great: freedom of choice. 
Admittedly, it's a radical idea, but remember, we live in a day and age where 18 year old kids are announcing their college decisions in campus-area bars. (I wonder if Stephon Diggs will ever have to pay for a drink at Looney's in his life?) The premise I'm trying to incept into Mike Slive's brain would allow his the recruiting process of college sports to be more honest, as student-athletes would have an easier way to punish coaches who spun them visions of grandeur on the recruiting trail. Coaches could scale the years on their scholarship offers to each recruit, so it would be easier for 18-year old kids to discern what interested coaches truly thought of their talent and place in the long-term future of the program.
For the sake of argument, take the aforementioned Stephon Diggs, and let's say he was recruited and signed under these rules by Maryland to a two-year scholarship offer a few weeks ago. Now, also for the sake of argument, let's fast forward to 2014, and Stephon Diggs has just came off a sophomore season where he won the sixth game of his career. Fed up with trying to catch lightning in a bottle in his home state, Diggs has decided he wants to play for a national title, so he has opened his recruiting process back up. (Almost as if he were coming out of a JUCO.) Why shouldn't Stephon Diggs be allowed to use his last two years of eligibility at another school? Because he Mike Locksley cajoled him when he was 18-years old? 
This is a system which would allow student-athletes the freedom to choose their own path of development and balance of academics and sports. Instead of coaches gaming the medical hardship-flyer system, the "loan" system would give another avenue for coaches to get creative with their roster management. It gives recruits and coaches another avenue for talent development. If Les Miles felt he needed linebacker depth going into 2012, he could call coaches within his network (outside the SEC of course) and see if they had any young, talented linebackers who wouldn't be seeing much of the field for their team anyway. (More likely it'd be other coaches calling Les Miles about his young talent, but whatever.) 
The SEC had enough juice to persuade the NCAA to apply makeup to its over-signing black eye, so I think something like this would be well within its power. There's obviously some kinks which would have to be worked out, (the practice of "red-shirting", for example); but I think this system undercuts the B1G's attempts to claim the moral high ground with systematic reform. It also allows for SEC coaches' demands for roster management tools by returning the same flexibility back to the student-athletes.