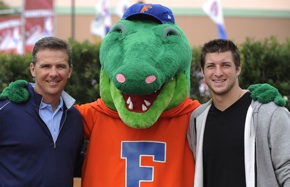 Last week, because I'm a fan of his work, I read an article by Sports Illustrated's Andy Staples, regarding "Operation: Bratwurst". In it, Staples imagines Urban Meyer as "Urbantor 1000", a robot programmed by an ominipotent Mike "Sliveborg" Slive to send Ohio State into SEC-football-like eupohoria and to further assimilate the country to SEC football culture. 
Staples uses comedy to leverage a very truthful point: Ohio State fans have begun to sing a different tune regarding their worldviews of college football in a very short span of time. I certainly am not above it. Hypocrisy is the price of human existence, and in this case, I have chosen to accept it with open arms. A mere five years ago, Urban Meyer dismantled my favorite Ohio State team and reduced me to a drunken husk of humanity.
But best believe I whistled dixie as I walked past the Florida-plated luxury cars, some with "This is Gator Country" license plate protectors, as I walked into the Les Wexner Football Complex at the Woody Hayes Athletic Center last week to cover Meyer's National Signing Day presser. In my darkest dreams, I can still see Tebow blasting into a Scarlet and Grey-clad defensive line like a hot battering ram into butter, but even those thoughts do little to deter the feeling I get when I envision the power spread offense coming to Ohio State. 
With Ohio State fans claiming their won the "right way" before mentioning Urban's Florida players' brushes with law enforcement, Ohio State recruited Terrelle Pryor in 2008 to (as Pryor even admitted) finally "get Ohio State over the hump." Fast forward to February 2012: Jim Tressel is employed in Akron and Terrelle Pryor wallows in Oakland, the SEC-bowl monkey only slewn in memory. After the unceremonious departures of two of its programs pillars sent Ohio State tailspinning to their first losing season 1988, Ohio State fans were all too willing to grab the ring-encrusted and SEC-proven lifeline which Fortune had left swinging above their groping hands.
There was an audible sigh from Ohio State fans when Gene Smith announced Ohio State's coaches would "have the resources he needed" to secure the services of the assisstant coaches he desired. We then cheered as our new champion went and taught not only the likes of Bret Bielema, but the understudy of our last champion in Mark Dantonio, the definition of "committed" in 21st century football. A few years ago, Ohio Stately fans largely mocked Southern message board recruitniks as pedophiles, and now we find ourselves googling things like "Jamal Marcus Highlights".
These are all figurative bullets I'll willingly bite. As for the overall transformation of Ohio State fans' opinions, nobody has ever accused large groups of people of behaving rationally.
Where I am forced to take issue with Mr. Staples' work, however, is this notion SEC Commissioner Mike Slive, even through the lense of comedy, is some omnipotent cyborg pulling the strings behind the curtains of college football. As the head of college football's most influential, if not toughest, college football conference, he certainly has his fair share of power; but I don't believe he is the commissioner also moonlighting as college football's shotcaller. (Besides, why would he be interested in increasing the competitive level of a competing conference?) No, I think one would have to turn their eyes to Chicago, Illinois, to find the smartest man in college football.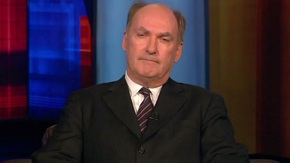 To take a page out of Urban Meyer's syntax devices, "To say 'I'm excited about Urban Meyer coaching Ohio State' is to understate how excited I am about Urban Meyer coaching Ohio State." The effects it will have on Ohio State football and the conference are obvious. Another reason for excitement is because the hiring will ripple through an athletic conference Jim Delaney has poised to adapt and thrive to whatever changes the 21st century is bringing to college sports.
It's a fine job done despite trends of Americans fleeing his conference's physical footprint. While the SEC, a conference allegedly made up of academic institutions, allows callous uses of loopholes in NCAA recruiting rules to ensure their top football teams stay competitive, they have also anchored their conference to ESPN, (who in turn is bound to the monstrosity known as the "BCS", a corrupted system which just earned its lowest ratings yet).
Jim Delaney has probably been snickering to himself this entire time.
After ESPN tried to lowball the Don DaDa himself in 2009, Delaney took his football home and built his own television network, eliminating an unnecessary middleman, and giving the Big Ten its own platform to broadcast its games. (Including the rights to such money windfalls created by airing said games.)
Years later, it's a move competing conferences are still trying to replicate. Texas for example, who has a football team worth $129 million, got caught with their pants down, and in a rush to catch up, created the "Longhorn Network" with ESPN, which has been a disaster.
Why do you think the Big Ten has been silent while other groups of institutions of higher learning have been torching their previously-touted "tradition" in the name of making sure their "schools" don't get cut out of the money that will be coming to the superconferences left standing? Delaney peeled Nebraska, one of the most tradition-laden and academically respected schools in the Big 12, before the whole money rush began.
While the SEC has chose to gobble up teams like a pill addict let loose in a pillmill (and will likely continue their consumption until they've overdosed or reached 16 teams), Delaney has been careful to "manage the brand". (Though not in the way Penn State executives use the phrase.) 
And while the SEC continues to feast on its golden goose of football, Jim Delaney made these moves with other fronts in mind. In 2013-2014, the Big Ten will launch its own hockey conference, which of course, will be broadcast by the Big Ten Network. The Big Ten, one of the most competitive conferences year-in and year-out (or at least that's what people who watch college basketball tell me), will also have more of its games broadcasted on the Big Ten Network as time goes forward.
The only thing Jim Delaney was behind on was the concept of conference championship games, which are an easy financial windfall for a league. He rectified once he swooped Nebraska up, and because Jim Delaney is a Boss Hogg, he then played that championship game on his own network. These are good resources to have in place and in-house as Media continues its rapid proliferation going forward.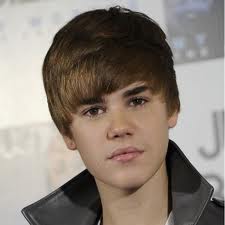 Remember how the irrelevancy of newspapers would have been completely unimaginable as little ago as 1995? Well, we're moving into an era where not only are younger people watching less TV but it's becoming easier to broadcast things on television and the internet. "The Pac-12 Network", which debuts this fall, it's subsidized by a $3 billion marriage between the Pac-12, ESPN and Fox. (The members of the Pac 12 shared the wealth, extending their commissioner's contract until 2016.)
Make no mistake, it was a W for the Pac-12 conference. Each member school gets $20 million a year for outsourcing their broadcasting and propaganda rights to the professionals of Fox and ESPN. Even in an era of sports where millions and billions of dollars are usually thrown around with the grace of a toddler rejecting their supper, that's quite the yearly cash infusion to the bottom line. Especially so when one considers the elite schools with the highest operating costs have people like Les Wexner who are willing to cover the incrued overhead to questions like, "How are we going to pay Urban Meyer $24 million dollars, including potential six-figure bonuses?"
However, nobody thought about Fox and ESPN willing to shell out $3 billion over the next 12 years for the rights to broadcast Pac-12 football and basketball games (especially considering most of those games would be kicking off anywhere between 4PM and Midnight EST) beyond "GEE WILLICKERS THAT'S A LOT OF CASH."
People forget, ESPN and Fox have a whole bunch of calculations which back those numbers up. I can't speak from experience, but I assume the rate of return on a $3 billion 12-year investment is very nice for proven business entities like Fox and ESPN.
Yet Jim Delaney leans back in his recliner and relaxes. He leaves the shilling to the money sharks to the likes of the Pac-12 and the Big Sky Conference (who just did a less-monied, similarly structured TV deal with a Fox/DirecTV affiliate even though the conference website looks like this.) The academic traditions of Big Ten schools ensure most of its institutions are financially well-off. So, they'll pass on the petty millions in the present and in turn harvest the billions (plus change) in a little over a decade. 
The icing on the cake for Delaney, though, has to be the fact that all of these billions are being committed to a structure which is coming under increasing scrutiny. The TV contract numbers have already ballooned to a point where people are not only beginning to question the BCS, but also the entire structure of elite college athletics. Why not broadcast the games yourself, build up the needed infrastructure needed to do so, and maintain flexibility and lack of future paymasters going into the uncertain seas of future college football? 
This is what Delaney did, and now that his Ark is operational, he has begun to intentionally churn the waters of college football. First, he pushed four-year scholarships for Big Ten Athletics, a move adopted by every member of the Big Ten except Indiana, Purdue and Minnesota. (Shame on them, BTW.) It was not only a move which should have been adopted a long time ago, but it was also a thinly veiled move to shed light on the practice of "oversigning", a practice which the SEC has been a beneficiary of in years past. (That's probably why an issue which should be mundane rankled the superior minds which lead Southeastern football programs.)
Then there was Delaney's sudden about face on the issue of a playoff. This coming from a man who voiced his opinion against the same idea in December, as if he woke up one morning and suddenly changed his mind on the issue.
No, this is a calculated move, and again, it makes sense. Why should Delaney, who has always held national clout, push for change until he and his team were in place to capitalize off such change? 
The exact changes may still be unclear to him, but Jim Delaney is obviously smart enough to know change is coming to college athletics. He has not only preserved the Big Ten's flexibility but also has also secured a financial future without rushing to hawk the conference  to TV giants who have millions tied up archaic institutions like the BCS.
In Urban Meyer and Brady Hoke, I'm sure Delaney is quite confident with the future of his two prize fighters. This will mean only good things for the Big Ten on and off the gridiron. The Big Ten won't even have to institute pro-style cuts to their program either. (I'm not even sure if Urban Meyer's involvement could rationalize that practice in my mind.)
I'm not predicting the end of Southern football, but I certainly don't think the SEC is going to win every national title for eternity. (Especially if they have to start coming north to play in colder climates during playoffs.) Eventually though, whatever superconferences are left standing are going to castrate not only the BCS, but the NCAA as well. Jim Delaney will probably be the commissioner who spearheads it.
And when colleges are squabbling over the money once again at stake, there will be Jim Delaney, smoking a cigar and sitting naked on a stack of his own cash, because his vision earned him that reality.