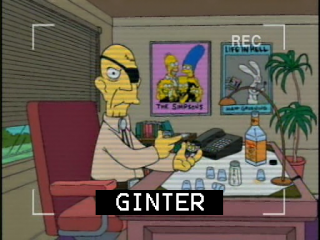 Sometime in December of 2010, Luke and I decided that maybe we should try and get a podcast started for Eleven Warriors. I mean, hey, all the cool kids were doing it, and it seemed to be a logical step for a website that was starting to really take off. Luke has and had way more experience and knowledge of podcasts than I did and do, so his overall goals were something along the lines of a combination of Edward R. Murrow and Jordan, Jesse, Go! whereas my personal goal was just to make fart jokes and trick people into listening to them.
In any case, a Dubcast was born, and from the outset it was a pretty big learning process. Interviewing people over the phone or through Skype about college sports is a weird (and fun) experience, but I'd like to think that over time we've gotten better and have been able to earn the listeners that we have today.
Unfortunately this week Luke had a scheduling conflict and I'm still fighting off whatever kind of disease turns your snot some combination of brown and yellow, so instead of your regularly scheduled Dubcast we bring to you a blast from the past as I subjected myself to "The Detail," our second episode ever which we broadcast to the internet on December 23rd, 2010. I jotted down some Exclusive Commentary Notes. Follow along and enjoy!
0:33 Horrible radio voice me attempts to sound suave in a misguided stab at appealing to da ladies but instead I end up actually sounding like Brady Hoke whispering sweet nothings into an Arby's drive through speaker because I'm using my 250 dollar laptop's embedded mic.
1:24 Our first guest, 11W's own Alex Gleitman, is apparently doing great. Luke jokes about the apparent awfulness of Kent State academics in the process of asking a Darrell Hazell question. I cackle like an idiot in the background.
3:25 I comment about Hazell being hard to replace, because, you know, it's difficult to replace assistant coaches sometimes. Thank God Ohio State never went through anything like that ever again.
5:04 Luke makes a backhanded slam on Nick Siciliano, which I will get and laugh about about 4 hours after we stop recording.
6:45 Alex gushes about incoming freshman Ryan Shazier, and pretty much goes completely Nostradamus about him, predicting correctly that he'd be able to see the field immediately and help the team in 3rd down situations.
8:17 Me: "It's interesting that we picked him up as a decommit from Florida, rather than someone we kinda pursued from the very beginning. OR DID WE, I dunno, heh, I didn't really follow our pursuit of him" Luke: this face.
11:40 After this episode Jason sent me a nice snowball mic and I think it's because throughout the entire podcast my questioning interruptions of guests makes the whole thing sound like a conversation between two sane people and one drunken psychopath cheering them on from a block away.
18:40 Chris Driver joins us on the phone to talk Razorback football in preparation for the OSU/Arkansas bowl game. Luke makes a joke about Driver being a serial killer, which I follow up by blurting out "there's a lunar eclipse tonight" which itself is followed by a long, awkward pause while Chris and Luke search for meaning in my complete non-sequitur. In my defense, Chris Driver is not a serial killer but there WAS a lunar eclipse that night. Johnny-1 Luke-0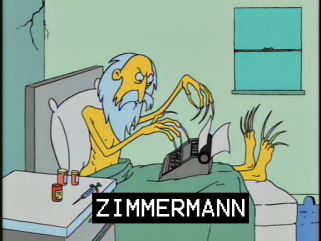 27:15 Driver briefly impresses by calling for a margin of victory of around four points, which he then follows up by saying he expects Arkansas to win. This is of course a terrible prediction overall, because the 2011 Sugar Bowl in fact never took place.
31:40 It's interesting to see how Luke and I handle our first "pro" guest, the Arkansas Democrat-Gazette's sports editor Matt Jones. Matt is humble and self-effacing; Luke responds by asking smart and insightful questions. I respond by rambling for 30 seconds about the 4-2-5 before finally asking a question about kickoffs.
37:45 "Joe Adams is a guy who has been very electric..." Sure, whatever Matt.
39:09 I want to take time out here to point out that Luke had been down on OSU's secondary since about October of the 2010 season. He'd never been particularly impressed by Travis Howard or the safeties, and pretty much called his shot when he said they'd be an area of concern in 2011. Naturally, I assumed he was full of shit.
41:20 This is the first mention of Ryan Mallett, which is significant only because when he was a high school senior, I was working in an auto parts store in Springboro with an insane Michigan fan. We inevitably argued about football, and his ace in the hole was Mallett's high school stats, which to him were irrefutable proof of how screwed OSU was going to be for the next four years.
47:19 Kind of amazing how dismissive OSU fans in general were of Knile Davis prior to the game. Here's Matt Jones, laying down some really devastating stats about how effective Davis had been in the previous six games, and here's Luke and I giving a collective "Eh!" and shoulder shrug to it.
53:10 I really hope Luke was able to fulfill his dream of rocking out to Darius Rucker at the Sugar Bowl fanfest.
In all seriousness, both Luke and I really appreciate everyone who follows the Dubcast and tunes in every week. I honestly was shocked that we were even getting a couple of hundred listeners in the beginning, and that something like 1500+ people are now listening on a regular basis is both mind-blowing and humbling. Thanks so much for all of your support, and if anyone has any ideas, comments, questions for our ask us anything segment, send them on over to elevendubcast@gmail.com. We love listener input and would like to hear from you, especially those fans with private jets and a bevy of bikini supermodels at their beck and call. See you all next week.