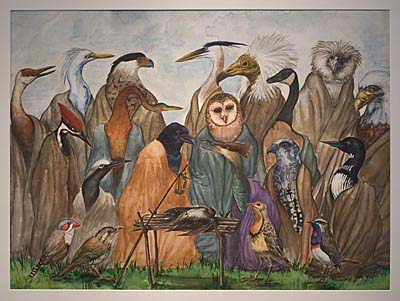 December 8th. A day that will also live in infamy. The day after Pearl Harbor was bombed. People were still really upset and frightened. Japanese forces also concurrently simultaneously invaded Malaya, Thailand, Hong Kong, and the Philippines. That seems pretty unchill.
Now that you've gotten your daily dose of important historical discourse, we move on to more fun things. Monopoly! Sadly, not the popular Parker Brothers board game. Johnny and I begin the program by talking briefly about what Ohio State has in store for us come January 2nd in Jacksonville and then spend, oh, roughly 10-15 minutes crushing on Urban Meyer. Can you really fault us?
Things then get meaty as we're privileged and thrilled to be joined by the excellent Dan Wetzel of Yahoo! Sports to talk all things BCS: this year's matchups, how we got to where we are, what the non-BCS bowls represent, and what the future holds for college football's post season. Dan and co.'s essential treatise on the BCS, Death to the BCS, actually has a newly updated and revised edition out. Even if you already have it, you pretty much owe it to yourself, family, friends, and all the functionally insane folks in your life who remain staunchly anti-playoff to nab a new copy.
Lastly, we dish on your unbeaten #2 ranked Ohio State men's basketball team and what the Kansas game looming on the horizon means. Can this team win without Sully? Should we really be heartbroken if he doesn't go and the team stumbles? If he does go, can he pretty much drink KU's milkshake? All this and Andy Rooney.
Right click save as here to download this bad boy. Check us out on the iTunes Store if you're an Apple fanboy (or girl). Or, if you really want Johnny's aural raw sex appeal to cause your significant other to leave you for him, click play underneath in their presence:
Interested in the music you heard in today's episode? The episode's opener is Phantogram's "Don't Move" from the album "Nightlife". After Mr. Wetzel finishes inspiring us to espouse a higher set of ambitions for the sport we mutually love, we rock out to Neon Indian's "Polish Girl" from the excellent "Era Extraña". The song itself is $1.29 but the album is a steal at just $5. We both know what you must do. Finally, we celebrate love (and life) with Ohio's own, The Black Keys, from the newly minted "El Camino", we give you "Money Maker".