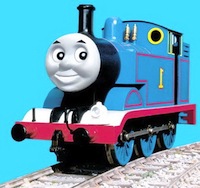 Hey, look! Ohio State beat Indiana. At least I think, I was too busy trying not to have a stroke after the Bucks fell behind to a team they were 27.5 point favorites against early. No, I'm pretty sure I remember it, Ohio State totally beat the Hoosiers. Johnny and myself recap what was, why they were they way they were, and what it all means anyway. Hangover game? More like hangunder game! /showsselfout
More pressingly we welcome in Ryan (aka boilerdowd) of Boiled Sports fame. A leading scholar at said fine Purdue blog, he gets us up to speed on Purdue's offense and we literally (/Traeger'd) discuss it all: personnel, attitude, looking back and looking ahead, and even identity. Needless to say, if you're as clueless on Purdue 2011 as a lot of folks are, this will be a great way to get up to speed in a hurry.
Finally your co-hosts weigh in on how we see the rest of the season playing out including but not limited to the Purdue game and break down what Ohio State will need to do to be successful Saturday and beyond. Plus, in what's become our most popular segment, there may or may not be an oral review of a certain abysmal Canadian act who may or may not lose their spot performing during the Thanksgiving Green Bay-Detroit halftime show. All this and Presidential facial hair! 
Right click save as here in order to consume as you please. You can also check us out on the iTunes store. Lastly, be our guest and press play underneath:
The music? I thought you'd never ask. The podcast opener comes courtesy of the excellent Atlas Sound and their latest "Parallax". We go with the title track, which while just .99, you can cop the entire album for just $4.99. Make it happen. Following Ryan swearing allegiance to the finest presidential facial there was or will likely ever be, we usher in French electronipop duo Justice and their targeted towards our collective hearts "Ohio". The closer? Well that comes courtesy of Real Estate's latest with the second track, "Green Aisles". Consume them all before they consume you.