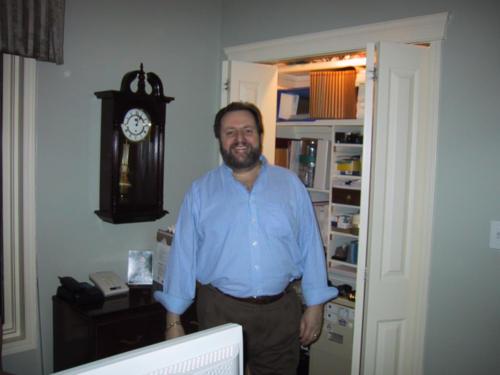 Ohio State moved to 3-1 on the season with a moderately refreshing 37-17 victory over the Pac-12's Colorado Buffaloes. Your co-pilots Johnny and Luke examine what it all really means, whether or not this is an apropos opportunity for optimism, and what lingers on the horizon for the Bucks. They also briefly hit on Luke's West By God Virginia experience, what the state of football nationally in college football's third week amounted to, and how they see the (admittedly comedically) early BCS Championship Game landscape could play out.
On the heels of what's next, the Dubcast welcomes in The Only Color's Pete Rossman. Pete discusses where this Michigan State Spartans team falls in relation to expectations to the point in 2011, Kirk Cousins and a few of the other principle points of momentum for Sparty, what actually went down when the Spartans took on Brian Kelly's Fighting Irish and fell a bit flat, as well as how he sees this B1G conference opener playing out.
Finally, our dynamic duo lay out the groundwork for their own feelings on Saturday's litmus test. If this wasn't motivation enough to press play (or download), the Dubcast creative team continues to publicly humiliate themselves. In the wake of Johnny being forced (at the tail end of threats to his family and loved ones, natch) to rap on air, I elected to return the favor and volunteered to sing any song he knew that I'd heard of or could find in a reasonable amount of time. He played the Jason Mraz card, which unfortunately for him (and your ears) isn't too far removed from my wheelhouse. In fact, with our longtime muse James Louis off to greener pastures, we're so committed to publicly humiliating ourselves1 at the end of these things for shameless listens, if you have a suggestion (i.e. Ginter to rap "B.O.B"., yours truly to cover Lady Gaga, Johnny and I to colloboratively perform Gil Scott-Heron's "Who Will Survive In America, etc.), anything within reason (and the less offensive, the better), we will heed it. Feel free to hop in in the comments below and lay it on us. We're givers (and shameless opportunists, clearly).
Have a device that freely allows you to load media to and from it (what a novel concept, Tim Cook), right click and save as here to download that puppy to your hard drive to begin the transfer process. Loyal iFruitist? No worries. We've got an Upper East Side flat there as well. Lastly, if you just want to hit play underneath and let the chillwaves of yet another Dubcast wash right over you, well, by all means, have at it.
1 Clearly I have no shame as I attended a Matt Nathanson concert last night (and you know what? It was sort of awesome).