Well, not all of them are changing, but things are certainly a lot different for the Ohio State coaching staff after a whirlwind off-season. The domino effect that took place after Tatgate went down caused a big time shake up for the Buckeyes, giving the team a new look and different attitude for the 2011 campaign.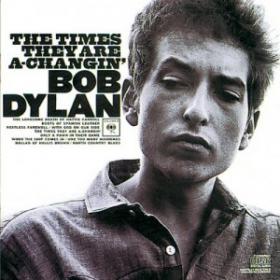 As you know by now, Luke Fickell was made a stand-in head coach once it was determined Jim Tressel would be suspended for the first five games of the year. That "stand-in" tag was changed to "interim" once Tressel resigned retired on the morning of Memorial Day, and the interim tag has since been removed, for now. With the fiery Fickell now in charge, Buckeye fans knew changes would certainly be coming, especially after the buttoned-up Tressel was no longer the guy calling the shots.
While most things have stayed pretty steady in terms of actual football activities, some things, such as more aggressive play calling on both sides of the ball, more intense practices, tougher weight room workouts, shorter team meetings occurring more frequently, and more freshmen seeing the field, are definitely straying away from The Senator's way. Outside of the day to day activities of the players, the structure of the coaching staff, in terms of shifting of responsibilities and the addition of a new coach, has also gone through some change.
One of Coach Fickell's first order of business was to bring his longtime friend and former teammate, Mike Vrabel, in to take his old spot as linebackers coach. While that hire was out of need, Fickell also took initiative in making a shift of responsibilities on the staff in order to improve a glaring weakness of the 2010 OSU team and award a longtime coach for hard work and impact on the program. Those two moves were making Doc Tressel special teams coordinator in addition to his role as running backs coach and making Paul Haynes co-defensive coordinator in addition to his role as safeties coach.
These three moves should not be overlooked, as they will be extremely important to the overall success of the 2011 Ohio State season. In this edition of our 2011W Season Preview, we take a look at the impact Vrabel, Tressel, and Haynes will have on the team in their new roles and what you can expect from these new changes made by our fearless leader, Luke Fickell. 
Mike Vrabel
A few months ago, Mike Vrabel was leading the locked out NFLPA as a member of the Kansas City Chiefs in its fight against the NFL. Fast forward to today and he is haunting the OSU linebackers in their dreams, as they fear the wrath of their new coach for missing tackles, blowing coverages, and not shedding blocks fast enough. 
Vrabel, a former Buckeye defensive end and three time Super Bowl Champion, certainly knows what it takes to be successful on the football field. In addition to his playing resume, Vrabel fits in nicely to this coaching staff, as he is best friends with the head coach and is familiar with the off-field things the players go through as someone who was once in their shoes as a student-athlete at OSU. He also has always had a desire and knack for coaching and got a pretty nice recommendation from someone who knows a thing or two about the profession.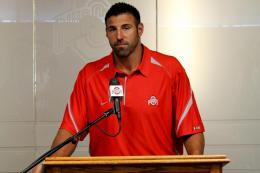 Vrabel brings an assortment of benefits to Ohio State in his new position as linebacker coach. The first thing to point out, and the most transparent if you get the chance to hear him speak, is his intensity and passion for what he does. Don't get me wrong, I loved Jim Tressel and the way he ran this program the last decade, but if he was missing something it was the intensity that a guy like Vrabel brings to practice each and every day. We've told you that the new coach got at it right away from the start of training camp and has "lit a fire" under the rear ends of his young linebackers. Sometimes that attitude can be a little bit too much for 18-22 year old kids, but it looks like so far the players are responding well to their coach's style of teaching and the more they grow accustomed to it, the better off they will be when it comes time for the season to start.
The second benefit of having the former pro-bowler on staff comes from the recruiting aspect. Ohio State has traditionally been one of the top factories for linebackers over the years, but it will certainly be hard for any school (yes, including you "Linebacker U") to beat out the Buckeyes for the services of a top linebacker recruit with Vrabel on board. In addition to being able to flash his championship bling and show off some other hardware earned over the years, Vrabel can speak to prospects and their parents on how he can use his personal experiences in collegiate and professional football to not only help make the player as successful as possible on the field, but also successful off the field. I couldn't imagine being a high school linebacker and turning down the chance to learn from a guy who did it at the highest level possible for nearly a decade and a half.
Finally, the last benefit Vrabel presents is the ability to bring his influence to the Ohio State playbook. Mike has been around the block a few times and surely has picked up a thing or two from those great Bill Belichick teams that he played on in New England. While the Bucks are not going to totally transform their playbook, there are probably a few different formations or schemes that can be incorporated into what Jim Heacock and Paul Haynes plan to do with the Silver Bullets this year. Also, as a successful goal line tight end (10 career catches for 10 touchdowns), Vrabel could provide a wrinkle in the goal line offense for the Buckeyes. Could you imagine Big Hank lining up at tight end?
These are just some of the positives on the surface that Vrabel can bring to the table. The more we get to learn about him, the more fans will appreciate this hire. Mike Vrabel will soon become a fan favorite once again in Buckeye Country and it will be exciting to see the impact he has on this Ohio State team.
Paul Haynes
Many position coaches are just coordinators in training, but that has not been the case with Paul Haynes since he joined the OSU coaching staff in the spring of 2005. While he did get the coordinator role finally tagged on this season, anyone who has watched Haynes in action during practice or team workouts knows that this coach has had a tremendous impact on the way the defense has played the last six seasons.
Jim Heacock is still the mastermind behind the Silver Bullets, but Haynes, taking Fickell's old role as co-defensive coordinator, should be able to bring a little bit of his own style to this year's unit. Haynes has always been known to preach a tough, fast, and aggressive style of play to his safeties, much like what you saw out of CJ Barnett pre-injury last season, and is expected to bring that same mentality to the entire defense.What you can likely expect is for Heacock to basically control the base defensive calls and rotation of the front seven players and for Haynes to have more of a say on coverage schemes and secondary personnel. That say in coverage will likely call for a lot more man-to-man coverage and less zone than what you've seen in the past from OSU, leading to what Haynes hopes is a generation of more turnovers created by the Buckeyes.
In addition to contributing to the play calling and style of play the defense will employ, Haynes will be tasked with the role of developing the young talent in the secondary, focusing on the safeties. With talent like Tyler Moeller (STAR), CJ Barnett, Orhian Johnson, Christian Bryant, Jamie Wood, Scott McVey (STAR), Nate Ebner, Zach Domicone, Jeremy Cash, Ron Tanner, Corey "Pittsburgh" Brown and others in that group you think that task would be easy, but if you look at the personnel, there is a lot of youth and inexperience to work with. Haynes has gotten the most out of his players year after year, and with Moeller, Johnson, Barnett, and Bryant at his disposal, I expect this to be the best Buckeye safety group since Donte Whitner and Nate Salley roamed the secondary in Haynes' first season.
The move of Haynes to co-defensive coordinator should be both a seamless and successful change on the coaching staff. I look forward to seeing what little twists he can bring to the defense and how he can influence the group known as the Silver Bullets.
Dick "Doc" Tressel
When Jim Tressel's tenure ended as head coach of the Ohio State football program, many felt his brother would leave with him. Just as The Vest would want, that was not the case, and Doc Tressel remained on the staff as running backs coach. It was not long after little brother stepped down that Luke Fickell assigned the job of special teams coordinator to the elder Tressel, who has over 40 years of coaching experience in a variety of different positions, leaving him well suited for the job.
Last year, with the help of Jaamal Berry and Jordan Hall, the Buckeyes were finally able to get some production in the return game, but took about 10 steps backwards in all other aspects of special teams. In 2010, the team had two field goals (both Drew Basil) and a punt blocked (Sugar Bowl "game that never happened"), and also surrendered a punt return average of 10.4 yards and a touchdown (Miami game) and a kick return average of 21.4 yards and two scores (Miami and Wisconsin). The woes on special teams haunted the team all season long and the new Buckeyes head boss wanted to take control of the situation right away, thus leading to the decision to name a full times special teams coordinator.
In the past, various coaches have taken control of the different units involved in special teams, but by naming just one coordinator Fickell hopes there is more of a consistent process and flow to the unit. Tressel has a ton of football knowledge and experience under his belt and if a main responsibility of his is to study opponent film and break down strategy in how to avoid last year's mistakes, the special teams should be much more efficient in 2011. I fully expect things to be fixed and while it may take a little bit of time to get exactly where they want to be, I have full confidence you will see a much more effective and successful special teams unit this upcoming season.