Happy hearing day, Buckeye fans. It seems like this day has taken longer to get here than the return of Brigadoon1. Unfortunately, we'll have to wait another six to eight weeks until the NCAA issues a ruling. Pray to the football gods that when that happens, it'll be over, because I can't stop picturing a freaky dog-like dragon when this topic comes up. Still, let's all be on our best behavior and perform some good deeds so that we can send positive karmic vibes to Indianapolis today. I'm doing my part by spending the weekend dog/cat-sitting. I will also refrain from making any jokes at the expense of Brady Hoke's obesity, even when I see headlines like this. Since I'm in a charitable mood, I'll do one better and offer him some tips on healthy living.
So, Brady Hoke2, listen up: never underestimate the importance of a nutritious breakfast. I'm a huge fan of oatmeal—steel-cut or old-fashioned, not instant. You can doctor it up with fresh fruit or a spoonful of pumpkin, which is a great source of fiber and will help you feel full longer. Want to lower your blood pressure? A dash of cinnamon should do the trick. As for exercise, I find interval training to be the best kind of cardio, because you can burn more calories and increase your endurance. For strength training, try compound exercises, as they target multiple muscles at the same time. Examples: squats with an overhead press, lunges with bicep curls, and if you're feeling ambitious, Spiderman pushups. And don't forget to drink plenty of water throughout the day. You're welcome.
Anyway, today is also the first practice in full pads. I'm guessing the players have plenty of pent-up aggression to take out on each other as they visualize the likes of George Dohrmann and, as always, Mark May. Just stay injury-free, guys.     
 Fickell Friday. This morning, Coach Fickell is obligated to appear at the COI hearing, and then he'll return to Columbus in time for practice, which is where his enthusiasm lies. Like most of us, he's ready to move on and play some football already. Because he wasn't guilty of any violations, Fickell doesn't expect to say much, except about how the program is improving in the compliance area. So, he'll probably spend most of his time in Indy texting back and forth with Mike Vrabel.
Fickell: Yo, this dude is totally dogging Tress. Imma bout 2 double underhook throw him.
Vrabel: A cool G if you do, bro.
 Just the facts, ma'am. Despite the media onslaught, Doug Lesmerises writes that the Committee on Infractions won't focus on anything but the evidence and the testimony of Tressel, Smith, Gee, et al. Even though the NCAA has been under heavy scrutiny, it would not be following precedent for them to make an example out of Ohio State. 
Potentially complicating things, SI's secret source "Ellis" will talk to the NCAA. If he has photos that show anyone was lying about being in the tattoo parlor, that would be less than ideal. I don't know if he could prove other players sold memorabilia or not, but let's hope it's nothing because, well, Falkor.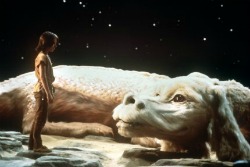 Turn and face the strain, ch-ch-changes. As you read yesterday, the NCAA Board of Directors approved raising the Academic Progress Rate from 925 to 930, with more than the current scholarship loss for those programs who perform below that level. Postseason bans will now be on the table, which would not be a problem for the OSU football team whose APR score of 985 was highest among last season's Top 25 teams. It would serve Fickell, or whoever might succeed him as head coach, well to follow Tressel's lead in this matter.
On the other hand, the basketball team's APR fell short of the 930 cutoff by one point, and we all would have missed getting our hearts stomped on by the loss to Kentucky. Luckily, there has been steady progress with their score. Two years without a one-and-done player, and the addition of super-genius Aaron Craft3 to the team, have certainly helped.
Lost in the shuffle were other changes the board made:

agreed to consider including family members among the definition of third-party influences, a definition that also includes agents.

 
 /Cam Newton-ed

decided not to permit conference or school television networks to broadcast any high school programming
/Longhorn Network-ed
 Ready to hear about how quickly Aaron Craft can solve a Rubik's Cube? The 2011-12 basketball schedule is starting to take shape. Earlier this week, the times for the Big Ten/ACC Challenge came out, with OSU-Duke playing November 29th at 9:30. The game at Kansas will take place on December 10 at 3:15. Both will air on ESPN.
Speaking of the WWL, they announced their GameDay schedule, which includes the OSU-Michigan game in Ann Arbor on February 18. If you hate anything associated with ESPN or GameDay, then you might be dropping a few MF-ers right now. If you only hate their college football GameDay, and can tolerate the hoops version thanks to Bob Knight and Jay Bilas, then you probably shrugged. Personally, I can't wait to see all the clever tattoo-related signs the U-M students will make.
 Ohio State, skilled at all kinds of football. Preseason soccer rankings were released this week, and both the men's and women's teams placed in the top 25. The men checked in at #15 and join fellow Big Ten teams Indiana, Michigan, Michigan State, and Penn State in the poll. They return eight starters, most notably Big Ten Defensive Player of the Year, David Tiemstra. The women, who return seven starters, are ranked #8, the highest among B1G teams. 
 As if I haven't inserted enough links. BTN's on-air "talent" for football season...But, thanks for the dough...The cost of donor seats...Eat your vegetables, kids...And now, a message from the President...Fauxgo...the Joan Crawford dog...No touching!
1 Yup, a musical theater reference. Bringing a little culture up in here. 
2 Uh, you too, Bauserman. 
3 Did you know he was class valedictorian and can solve a Rubik's Cube in under a minute? If not, you have never watched an OSU basketball game with the sound on.