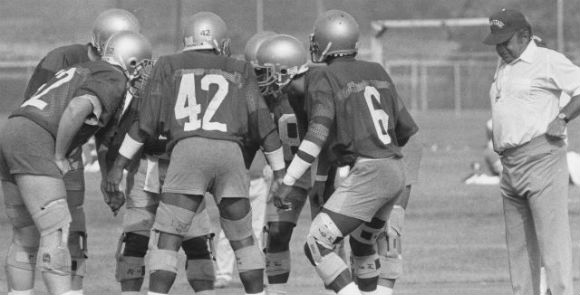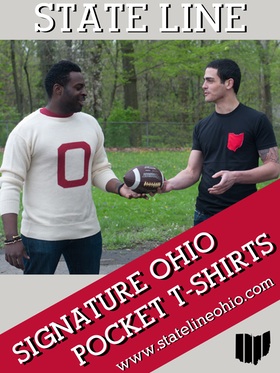 With the Dubcast on a summer schedule, we've been running caption contests on Fridays, handing out t-shirts to particularly clever entries.
That's fine and all -- and we've shared many lulz, but do you know what's even better? Handing out shirts that we don't have to pay for.
Luckily, the fine folks at State Line have offered to hand out two of their signature Ohio pocket tees to the two wittiest captions for the above photo of Earle Bruce and his Get Mesh Crew.
Handmade by Ohioans for Ohioans, these shirts feature the jewel of the Northwest Territory stitched into a bullet-stopper over the heart that also doubles as a pocket. Did we mention that the shirt would be part of a limited run of 500?
Good luck! The contest closes on Sunday at midnight ET.