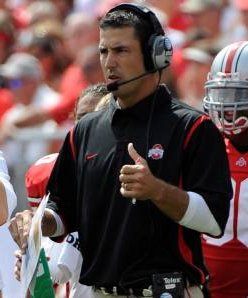 I remember when Tressel was hired as plain as day. I remember watching the presser and admittedly not being 100% comfortable with whether or not I felt like Geiger had really hit a home run. Obviously, Geiger hit a grand slam but at the time I wasn't so sure.
Then, as any scarlet blooded Buckeye would do, I jumped on board completely after a couple hours and that decision was only reinforced a few days later when Corey and I sat in the rafters at the Schott as Tressel made his famous "...in 310 days" speech to roaring approval.
Still, as I reflected on Tressel's resignation throughout a long holiday, my mind kept thinking back on the anxiety that gripped me and my closest friends as we dealt with the unknown that is a national coaching search. The 15 days it took to find John Cooper's replacement were filled with a wide range of emotions from agony to frustration to excitement to fear. All of them churning like a blender in my soul.
Funny how a statement like that really doesn't feel like overdoing it. The school we all pour our heart and soul into has a chance to make or break the program we hold most dear with the hiring of one man. Throw in the fact I'm one of those guys that has a tendency to dwell what could be the worst case scenario and things get a little dicey inside the noggin.
I remember the process starting on a high note with Bob Stoops' name being one of the first thrown out there. I was pumped. He had just won the national title and his ties to Ohio were attractive after watching Cooper struggle to truly get "it" when it came to The Game in addition to his country sayings that, while I love them now, I wasn't such a fan back then.
"Dont show your hole card." "You wanna bet but with my chips." "If a dog's gonna bite he's gonna bite as a pup." All had their folksiness sapped by repeated failures in The Game despite some of the best collective talent Ohio State had witnessed in decades.
Then, I became intrigued by Walt Harris despite the fact Glen Mason's name was picking up steam and Stoops was still lingering. The Harris infatuation lasted but seconds as Pitt refused to let him speak to OSU.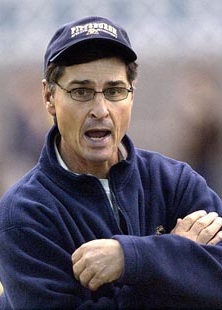 Somewhere in there, rumors began to circulate that Mike Bellotti was a candidate and I was freaking out wondering why we'd go further away from Ohio than we already did to get ourselves into this mess. Thankfully, soon after, it appeared OSU was back to looking more intently within the family as the next round of reports had Fred Pagac entering the mix along with Tressel and Chris Spielman.
The talk of Spielman was particularly conflicting because while he was/is my favorite Buckeye ever, just like Geiger, I was not a fan of bringing in a guy with no coaching experience. I was still meh on Tressel and Mason just wasn't sexy enough. He was the safe choice which made me nervous that's exactly what Geiger would do. Somewhere in that mix, Tyrone Willingham's name came about and he interviewed the same day as Mason and Tressel, who interviewed one day after Pagac. Spielman interviewed the following day and while not all of this was known as fact, it seemed fairly clear who was going to speak with Geiger and who was on the outside looking in.
Ten days after Cooper's ouster, things were still muddy until names started dropping off the list. Stoops says he's staying at Oklahoma and I started to worry we were gonna be stuck with someone who wasn't even in the school's top three. The next day Willingham says he's staying at Stanford. Relief. That feeling doesn't last long as Bellotti tours campus the following day. What?! It can't be! That's right, it can't. Bellotti takes himself out of the race the next day. Phew.
Dodged a bullet there but dammit, Gruden also says he's not interested. He was my sleeper candidate probably only because he seemed like a badass and I was young and impressionable. That's all it could be because I wanted someone with Ohio ties.
I got my wish, sort of, as Tressel was announced as OSU's man the following day. After all the drama, we hired the guy I'm least familiar with but at least he's a Buckeye and he's won titles, albeit at a level I didn't have much respect for, again probably due to my younger age. I watched the presser and called every Buckeye fan I knew so we could all make ourselves feel great about the hire, putting the butterflies to rest. I'm curious as we reflect on the Tressel Era, how did it start for you? Were you satisfied with the search and hire? Did you develop ulcers in those 15 days? Who was your favored candidate?
Fast forward to today and that anxious feeling is starting all over again. It may be slighty tempered knowing the school is a long way from hiring Tressel's successor (can't bring myself to type "replacement" yet) but that is somewhat offset by realizing the worst case scenario that our rival just suffered through can easily be reality if the wrong guy is given the keys the the Chrysler 300C Dodge Charger kingdom. Oh, and there's the notion that while an official search won't be underway for some time, that doesn't mean the media, myself and all of you won't be creating our own little wish lists.
Interestingly enough, I started this in an attempt to caspule coaches that will likely appear on OSU's radar when it is time to get down to business but I just didn't feel like going there yet, at least not in that manner. You know the names and their credentials anyway. Instead, I want to suggest that we not even worry about that for now and instead focus all our energy on supporting Luke Fickell because the bottom line is that it's improbable any big name coach is going to throw their hat in the ring until there's some idea as to what type of penalties will be placed at their feet and, just as importantly, Fickell has every intention of earning this job for the long haul.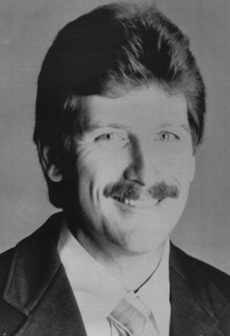 One thing is for sure, we're going to find out what kind of leadership skills he brings to the table in the face of adversity. My bet is we're going to be more than pleased. We already know he was a rising, respected star on the recruiting and assistant coach fronts and I love the fact he's from Columbus, started 50 games for the Buckeyes and by all accounts relates extremely well to the players. He feels like a scarlet and gray version of Fitzgerald. I love that.
It's also a good bet he studied what he liked about Tressel so he could incorporate into his own skill set. Typically, all this wouldn't be enough if the guy had no previous head coaching experience but I'm intrigued by the fact he gets a full season to test drive his skills for all to evaluate. If he can't handle it, fine. But if he can, I'd like to think we've found our guy. Before Tressel was hired, I was one of those guys that felt like we needed to make splash. Now, I've realized you don't need a big name to win at Ohio State. The facilities, history, tradition, track record of putting guys in the NFL and the city of Columbus do a lot of that heavy lifting for you. What you really need is a guy genuinely passionate about the school he represents that can seal the deal with top talent. Surround that guy with legit assistant coaches at a place like OSU and great things will happen.
Maybe it's partly because I'm dying for something to believe in but I believe Fickell can be the guy that takes all the anxiety out of next. What about you?