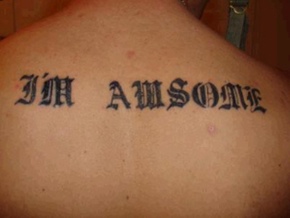 One day after Buckeye twitter armageddon, #TatGate is thankfully nothing more than a four hour digital meltdown. When Dave Biddle, a guy that rarely ever tweets, dropped the "Could be some bad news" bomb and then followed it up with details of players meeting with compliance for getting free tattoos in exchange for autographs, responses ranged from thinking the worst (Bauserbombs in the Sugar Bowl) to cruel wishful thinking (perhaps it was the guy that jumps offsides all of the time). Biddle later backtracked somewhat and at least one current player took to Twitter to deny the rumor, so the storm has passed. We think.
Biddle will likely be a little more careful about what he decides to drop on Twitter without additional sources going forward, but what's really interesting to me is the cred war that quickly escalated in the aftermath. Scout/Buckeye Sports Bulletin, the Hatfield to Bucknuts' McCoy, got their DPRK-on [Ed: this thread has evidently been deleted by Scout] in their forums and shot down the rumor later on Twitter. Winning is defined by scoops or destroying the scoops of others it seems.
Since the news broke, I've heard something similar to what Biddle reported from two reliable sources, but at this point in time, it's safe to say nobody knows what the outcome will be. My guess is nothing will come out of it because the rumors will be just that, rumors, or because getting inked doesn't exactly leave a paper trail for the NCAA. If $180,000 for pops keeps you eligible, I'm not sweating this.
Even if this does have some legs, that means players under Tressel have filed a fake $1,000 police report (Clarett), accepted a couple hundred dollar handshake (Smith) and now, free tattoos. That laughing you hear is the SEC collectively scoffing at small time northern football.
 Speaking of Mighty Mo... Clarett is said to be shopping a book deal, which if it happens, might rival Art's recent book
as one of the more depressing things you'll ever read. The trajectory is very similar and all that remains to be seen is if Maurice will throw the program under the bus like he did when he spoke to the New York Times seven years ago. From a violations perspective, Ohio State is covered as the NCAA's "statute of limitations" would be expired -- and, at any rate, that's overlooking the fact these would be the words of a convicted felon. My hope is that Clarett will take the positive route, highlighting how he's working to turn his life around after a series of terrible decisions. Who made the call to get him a tryout with Omaha again?
 Jolly old Saint Nick. Despite substandard facilities, Alabama is practicing at Orlando's Dr. Phillips High School in preparation for their Citrus Bowl matchup with the Spartans. No worries, though, as the Tide will pay several thousand dollars to upgrade the facilities at the high school to install a new playing surface and renovate the locker rooms, all in the name of "player safety". Coincidentally -- and you'll never believe this -- but safety Ha'Sean Clinton-Dix, a 5-star Alabama verbal that might be wavering on his commitment, is a student at Dr. Phillips. Did I mention this is a recruiting dead period? I just can't wait to see the crimson locker room with houndstooth carpet.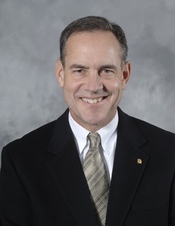 Sparty, no! As if Michigan State won't already have its hands full against Alabama on January 1st, the school put out a release yesterday stating wide receiver B.J. Cunningham would be unavailable for the game. The team leader, with 50 catches for 611 yards and nine touchdowns, broke his foot in practice on Saturday, but the ever stoic Dantonio put on the fear-not face:
"Fortunately, wide receiver is a position of strength for this football team, so B.J.'s injury will provide opportunities for others to step forward and make plays for us offensively."
Which brings up a great question: Is it fun to root for Michigan State because of Dantonio or because of our shared hatred of the Wolverines?
 David Lighty did everything. The basketball Bucks win over UNC-Asheville last night moved Thad's squad to 11-0 and none of the games have really been close. Their potential for greatness has been kicked around 11W HQ recently, with Sam openly wondering if a 19-0 start was a possibility and with each passing game, that appears more and more approachable. Lighty's 29 points last night marked the third different Buckeye to go for 29 or more in the last four games, following Sully's 40 against IUPUI and Diebler's 29 against Florida LOL Coast. All of the ingredients are there: four guys that can put up 20 or more on any given night (five if DeShaun is feeling it), great rebounding, smart point guard play and sound defense. If you're not already on the wagon, it's time to get on. This team is going to be special.
 Bump. This was tucked away in sidebarland as a user blog post, so you may not have seen it, but we're looking to add to team 11W. The link has the details, but if you're interested in getting your Buckeye opinions out to thousands of other fans and you can handle the blog groupies that come as part of the deal, we'd love to hear from you. We should point out that the groupies come in either sex, so if you're a lady and you can bring it, don't think we're hiring like it's 1911.