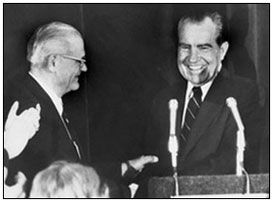 Last time I discussed the various captain candidates on the defensive side of the ball, and though we can debate who the  second defensive captain might be, at this point it's virtually a given that our dear friend Cameron Heyward will be leading the defense to a brighter and better future filled with sacks and the tears of the vanquished. On the offensive side of the ball, however, things start to get interesting. Whoever the team decides to choose will play a central in a unit that  absolutely needs to be clocking on all cylinders from the beginning of the season if the Buckeyes want to make a run at a national championship. There are several good options, including one (possible) no brainer, a steady performer, and the fiery heart of the most maligned unit on the team. Yep, you guessed it: Katherine Sebelius, Harry Reid, and Al Franken. No wait. I mean Terrelle Pryor, Mike Brewster, and Justin Boren. Those guys. JUSTIN BOREN, G, SENIOR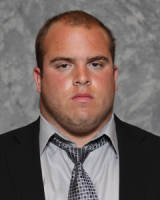 Campaign Bio: By now we all know Boren's story, but for those of you who gleefully engage  in schadenfreude where the University of Michigan is concerned (ie, all of you), let's recap: Justin Boren was a highly valued offensive guard at Michigan, where he enjoyed no small measure of success being basically the only lineman aside from Jake Long capable of remaining upright against such spirited opponents as the Indiana Hoosiers, Illinois Fighting Illini, and Stiff Breeze A&M. That's not to discount his abilities, however. Boren was Honorable Mention All Big Ten his sophomore year, was an All Big Ten Selection this year, and is a crazy road grader when he's on. When Rich Rodriguez became coach at Michigan following Lloyd Carr's departure, Justin cited an erosion of family values. Michigan fans citied an erosion of Boren's desire to increase his squat max with Barwis. Whatever the reason, Boren is here now, has performed well in his first season as a starter, and established himself as the anchor of an offensive line in a near constant state of flux. This is not the look of a man who feels he has made the wrong decision. Pros:
A fierce competitor who, if given the opportunity, can be an important spark plug for the team.
One of the most experienced members of  the team overall and has seen and been through nearly every kind of situation on the football field.
Already has dealt with the harsh spotlight that comes with being a "story" and handled it well.
Cons:
Ohio allows ex-felons to vote, so it stands to reason that ex-Wolverines might not be eligible to be a captain for the Buckeyes as a means of balancing that out. I'm not a lawyer though.
Still not totally convinced that this isn't a Manchurian Candidate-esque plot where Jim Tressel dies from a mysterious heart attack and Mike Boren becomes the head coach the following day.
MIKE BREWSTER, C, JUNIOR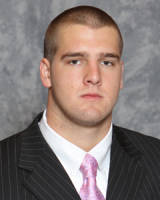 Campaign Bio: The founding member of  the "Brew Crew," Brewster was a 5-star offensive line prospect that formed the backbone of the excellent 2008 recruiting class, known for aggressively encouraging other recruits to come to Ohio State. Brewster started at center as a true freshman, an incredible feat  for any player, but even more impressive considering he was snapping to another true freshman in a similar situation. Brewster  has performed very well in his  two years as a starter playing one of the most difficult positions in football. 2010 could be a  breakout year on the national stage for this guy, or least as much as a center can have a breakout year on the national stage. Pros:
Impossible to overstate the difficulty of coming in as a true freshman at Ohio State and playing center, but Brewster has  done it and done it well.
Plays a position in which leadership is vital; making the center a captain would help overall offensive line cohesiveness and hopefully create some continuity.
In my opinion, one of the more important qualities for a captain to have is consistency, and Brewster has that in spades.
Con:
Would likely take a backseat to either Boren (because of seniority) or Pryor (because he's the QB). Speaking of whom...
TERRELLE PRYOR, QB, JUNIOR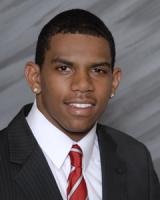 Campaign Bio: At this point it would be difficult to say that Pryor should not at least be given the primary consideration to be an offensive captain for the Buckeyes. Coming into his third year as a starter, this is Terrelle's offense. Does he have the same kind of utter control that Troy Smith showed at his peak awesomeness? No, not yet. But by virtue of being the sole gamebreaking playmaker on offense, Pryor's success will be the success of the team as a whole. Given that kind of influence, and the fact that he will be a junior next year, giving Pryor the captaincy would at once be both an endorsement of his leadership and one hell of a challenge to him to sustain the QB talent he showed in the Rose Bowl for over the course of an entire season. Pros:
Terrelle's leadership qualities have vastly improved in relation to how some people originally viewed them. There have been stories where both Pryor and Guiton talk about their relationship, and Pryor has also made an effort to keep his grades in order to act as an example for his teammates.
Has definitely taken his knocks from both the fans and the media, and handled it fairly well, despite some early missteps (see "Cons")
An incredible football talent; when he's rolling he is near impossible to stop.
Cons:
"Everyone kills people, murder people, steals from you, steals from me, whatever."
To be fair, he isn't likely to repeat that kind of mistake ever again. On the other hand, Terrelle is a passionate guy and is not above trash talk and voicing his thoughts. This can be both good and bad.
As with the defense, there are also a few more quality (if slightly less likely) options; Dane Sanzenbacher especially. Hamlet has been on the team as long as anyone, and could easily step into the captain's role and handle it well. Brandon Saine would be another good choice, having been through a great deal of adversity in addition to having been in the program for a significant period of time as well. In all likelihood, however, if Pryor steps up both his game and overall leadership skills even slightly from where they currently are, it is hard to imagine him not getting a shot at the job. On the other hand, Lydell Ross was once a captain, meaning that the process of selecting a captain may just be only slightly less confusing to outsiders than electing a new pope. In any event, let's just hope the new captains are at least as fun at the mike as Kirk Barton.