How often does a college basketball fan get to watch multiple elite prospects compete against each other on a single day, let alone four prospects committed to your favorite school competing against each other on a single day? The answer is not often.
That all changes this weekend as The Ohio Scholastic Play By Play Classic, brought to you by The Scholastic Play By Play Network, will take place at Value City Arena at the Jerome Schottenstein Center, this Saturday, January 23. The all-day event will feature elite basketball teams from high schools across Ohio and one very good one from Indiana. Current NBA and former high school stars, LeBron James and OJ Mayo are alumni of the Classic in the past, so you can expect to see some of this year's participants roaming NBA arenas in a few years themselves.
Here's a look at the full slate of the games, a brief look at the star players for each team, and the game in which Buckeye players will be in action on Saturday:
The first game, starting at 10:30 AM, will feature a match-up of Harvest Prep and Dayton Jefferson. Harvest Prep has a good basketball tradition, as current NBA benchwarmer BJ Mullens, is their most famous alum. Their star players, 2011 prospect, Shakir Dunning, and 2012 prospects, Grant Harris and Adam McCall are a good foundation, but they will have a tough time with Jefferson's top player in Adreian Payne. Payne, a one time Buckeye target, will play his basketball for Tom Izzo at Michigan State and is sure to join fellow Ohioans Delvon Roe and Garrick Sherman in terrorizing the Buckeyes in East Lansing next year. Payne is a superb player and at 6-10/220 has the size and athleticism to be a force inside the paint in the Big Ten for many coming seasons. Payne did receive a Buckeye offer, and while the Bucks would have taken them, they really concentrated elsewhere (see: Aaron Craft) at the time Payne's recruitment was winding down. Payne will get to prove the Buckeyes made a mistake by not recruiting him harder as he tries to show he is the best player in Columbus this weekend.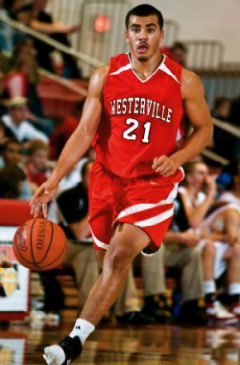 At 12:15 PM, Logan Elm of Circleville will take on Westerville South. For Logan Elm, look for Adam Blake to lead the way as the football and basketball star is the school's leader for assists in a season and entered the season third on the school's all-time list in that category. He is a floor general for the Braves and will try to get things going early against Westervill South. For South, Traevon Jackson leads the way and is a player Buckeye fans will want to keep an eye on. The 2011 prospect and son of former OSU and NBA star Jimmy Jackson will try to show Thad Matta and staff he warrants a Buckeye scholarship offer while trying to lead his team to victory on the campus his father used to run.
The 2 PM game features Chilicothe and Canton-Timken. Chilicothe features star junior Jaylen Ragland. Ragland, a 6'5" junior forward, will try to lead the Cavaliers to victory over Timken, but it won't be easy as 2011 elite guard prospect, Jehvon Clarke, will stand in their way. Clarke is a combo guard who can pour on the points and will try to help the Trojans take care of Chilicothe from the outside. Mmany of you will be tuning in to OSU-WVU at this time, but if your in the Schott, peak into the game as you may seem some under the radar talent during breaks in the Buckeye game.
At 3:45 PM, Wilmington takes on Columbus DeSales in a game in which another former Buckeye's son will take the court. Nick Kellogg, son of Clark, did not receive a Buckeye offer, but former OSU assitant John Groce saw something special in the DeSales product and the younger Kellogg will play at Ohio next season. Kellogg will try to continue his stellar play in his hometown as fellow 2010 prospects Jordan Berlin and Quentin Rollins try to bring a win home for Wilmington. Rollins is committed to Miami-Ohio and will most likely go point for point with Kellogg. Berlin will play at Division III Ashland next year, but his shooting ability from the outside will impress many on hand Saturday. Hopefully as this game is ending, the Bucks are wrapping up a victory against the Huggy Bear and you can sit down and enjoy the rest of the afternoon.
The 5:30 PM contest sets up a game between Huber Heights Wayne and Massillon Jackson. Wayne stars to watch are forward Markus Crider and Travis Trice (coach's son), who are both top junior prospects in Ohio. The duo almost pulled off an upset against national elite team Findlay Prep last season and are back in the prime time this Saturday to take on a feisty Jackson team. Top 2011 football quarterback, Braxton Miller, also plays hoops for Wayne, so be sure to check out him as he could be wearing Scarlet and Gray on the gridiron in the near future. Jackson's star to watch is Josh Egner. Egner, a 6-7/200 power forward, will look to dominate the inside and rack up points to the paint en route to a grinded-out win against the Warriors.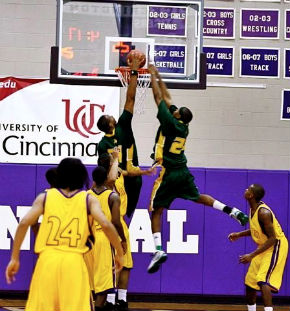 The main event game and the one everyone will be waiting for takes place at 7:15 PM as Columbus Northland takes on Ft. Wayne (IN) Bishop Luers. By now you all know about Northland who has dominated not only competition from inside the state, but has also taken care of then #1 Findlay Prep (NV) and just recently defeated the prestigious #15 Oak Hill Academy (VA). Jared Sullinger and JD Weatherspoon, two future Buckeyes, lead the way for the Vikings who also have a nice supporting cast with 2011 Penn State commit Trey Burke, as well as role players Jordan Potts (so.), Jakyl Cornley (jr.), Kechaun Lewis (so.), and WVU commit Jalen Robinson (so.). Bishop Luers features stand out Ohio State commit DeShaun Thomas, who enters the game third on Indiana's all-time scoring list. Thomas is an explosive wing talent who can score and will be a tough test for the Vikins defensively. I can't wait to see these two teams go at it and I am anticipating a Weatherspoon-Thomas match-up, as both are extremely athletic and can play outside and inside. It will be interesting to see if that is how things shake out, but even more interesting will be to see how these talents stack up against each other. The good news is that the three senior stars will be on the same side next season.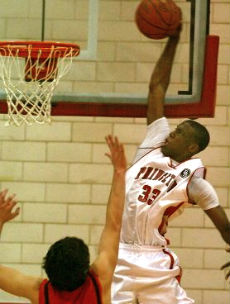 The final game at 8:45 PM features another Ohio State commit and a former Buckeye pledge as Cincinnati Princeton takes on Cleveland Benedictine. Princeton features Jordan Sibert who has returned from a knee injury to continue his scoring rout on southwestern Ohio teams. It will be good to see J-Smooth light it up from three again and fans should watch to see if the knee is giving him any trouble, as it reportedly is back to full strength. For Benedictine, Cameron Wright leads the way and the current Pitt commit will have something to prove. Wright was originally committed to the Buckeyes, but after Thad and the staff gave him the cold shoulder, he de-committed and chose the Panthers over Wisconsin and Indiana. Wright is a really good talent and I'm sure he'll be fired up to have a big performance against Sibert on the OSU campus Saturday evening. Wright's teammate and Central Michigan pledge, Derek Jackson, should help Benedictine's cause as well, as the point guard will be looking to get Wright looks all night long.
The event is certainly going to be a good one and the experience is one you will not want to miss. There is plenty of basketball to go around and with the event being at the Schott, the OSU-WVU game is sure to be on hand on various TVs and monitors throughout the building. For more information, check out the Scholastic PBP Website and for tickets you can go here or purchase them on Saturday at the box office.