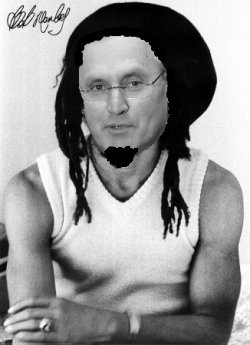 We all know the history. Three straight BCS Bowl defeats including back to back thumpings in national title games. The residual of those losses is a tarnished national reputation as the talking heads repeatedly take pot shots at Ohio State and Big Ten football in general.
More specific to Buckeye Country, the masses don't march with the same solidarity as they once did as some of the faithful have become less supportive of Tressel in response to the sting of big game meltdowns.
So, what's it gonna be this year? Will your Marley of choice be Redemption Song or (gasp) Burnin' and Lootin' when the clock reads 0:00 in Pasadena?
Obviously, the first part of this equation boils down to whether or not Tressel and company can overcome the stigma and generate a win in what would likely be perceived nationally as a boring but methodical victory considering the common mantra out there says OSU wins if they can run against Oregon's undersized front seven while the defense plays bend but don't break on the way to a clock controlling upset.
At this point, many Buckeye fans are no longer hungry for a convincing domination, we seemingly just want to win even it's a 6-3 battle featuring thirteen quick kicks. So, even if OSU wins ugly and the pundits still aren't impressed, will you care or, at this point, are you only concerned with if they win instead of also how and why they won?
Conversely, if the Buckeyes drop another one, even if it's another Texas-style nail biter, will that alter your feelings about Tressel and his staff? I would imagine even the most loyal Tressellite's might harbor some negative feelings if the BCS loss streak climbs to four. Or, will you chalk it up to the fact this was supposed to be somewhat of a rebuilding year with eyes on making a title run in 2010? I mean, in the grand scheme of things, isn't that what we expected this year?
Let's hope we don't even have to go there after a convincing Buckeye victory helps us ring in the New Year properly…"won't you help to sing these songs of (hater) freedom.."