We knew coming in that the Toledo defense would be pretty weak. The 52 Purdue hung and the 38 put up by Colorado was all the evidence needed for that case. What we wondered was how the Buckeye defense might fare against a pretty high-powered offense.
On the way to a 38-0 trampling of Aaron Opelt and the Rockets, Terrelle Pryor, Dane Sanzenbacher and a defense that's on a bull run took a huge step towards putting SC in the rear view and taking another step towards becoming a really good team.
Ah, yes -- the MAC team caveat. It's always worth noting that, but for various reasons, MAC teams love to hang with the Buckeyes. If you take out the two curb stompings Kent State suffered, Ohio State is averaging 26-11 wins against the likes of Bowling Green, Miami, Northern Illinois, Akron and Ohio in the past seven years. 5-0 to be sure, but also five spreads covered by the underdogs and five afternoons of some unexpected nervousness.
Not this Saturday. Today we were treated to a game in which Tressel passed liberally for four quarters even after jumping out to a comfortable halftime lead. Perhaps responding to the avalanche of criticism he received this week, Tressel's offense was as diverse as its been since the heady days of '06. We saw quarterback sneaks, play-actions at the goal line, multiple looks to the tight ends and above all, a desire to use the passing game to setup the running game.
Pryor and Dane got the party started early when they connected on a 76 yard touchdown strike on a 3rd and 7 on the Buckeyes' opening drive. Great footwork, great ball and a great catch contributed to the longest play of either of their careers. After holding the Rockets to a three-and-out, the Buckeyes took over and Pryor marched the team 68 yards culminating in another scoring strike to Sanzenbacher -- this one on a beautiful 18 yard post that threaded two defenders. Then on Ohio State's third possession, Pryor quickly moved the team near midfield before firing an arm punt of sorts that was intercpted by Toledo inside their own ten. The first few series of the game would sum up Pryor's afternoon, really. Three or four great plays followed by a head-scratcher or two. They call that learning, I believe.
I thought we'd see a sharp spike in Pryor's numbers just off the speed difference between SC and UT on defense and that proved to be correct. He finished with career highs of 17 completions, 27 attempts and 262 yards through the air for three touchdowns and two interceptions. He also chipped in 110 yards on 12 carries to go along with another touchdown including a sweet career-long 43 yarder in the third quarter. His 372 yards of total offense marks the first time an Ohio State player has had 300+ yards of total offense since Troy Smith had 328 against Michigan in 2006 and were the most out of a Buckeye since Smith's 408 against Notre Dame in the Fiesta Bowl that January.
Pryor's Top Passing Performances
09/19/09 @ Toledo
262 YDS
W, 38-0
10/25/08 vs Penn State
226 YDS
L, 6-13
11/08/08 @ Northwestern
197 YDS
W, 45-10
There will be things to work on like the telegraphing, problems leading receivers, avoiding bombs when things are open underneath and trying to force throws under pressure, but he even seemed to improve on some of those aspects within the game itself and he delivered some really nice throws playing late into the game including improvement in his passes to running backs. I don't know how you can see his performance as anything but a solid development in his journey towards becoming an elite quarterback.
As for Dane, I couldn't be more thrilled to be wrong about my initial skepticism of him. I still worry about him holding up physically, but he is becoming one hell of a wide receiver. He had a career day himself with six five catches for 126 yards including the two touchdowns referenced above. For the season, he's averaging a toasty 26.7 yards per reception and he looks like he's going to be clutch. The receivers as a whole look to be a very solid unit. Duron Carter made his first career start and finished with two catches for 21 yards, while Posey added five for 46 and a touchdown. Small, as a dangerous fourth receiver playing in front of his family, caught two for 47. The bottom line is Pryor has four very capable receivers to throw to and he's comfortable throwing to each.
The Buckeye rushing game, outside of Pryor, continues to look pretty meh. I read earlier in the week that they were on pace to finish with 1,000 fewer yards on the ground than they did in 2008 and Saturday they didn't do a whole lot to make up ground. Boom got the chances and scored on a four-yarder in the second quarter to move his streak of games in which he's scored to seven, but he finished with just 42 yards on 15 carries -- good enough for a 2.8 average. Saine was better, getting 45 on nine touches, but neither of them fit the role of what Tressel appears to want out of his running game. The staff may want to rethink their approach and go to plays that are better tailored to Herron and Saine's skills, especially with the emergence of frosh Jordan Hall. Seeing his first ever action, Hall looked shifty and impressive as he weaved his way to 44 on just seven totes. It's hard to say whether his performance will lead to significantly more playing time in the near term, but at the least, the competition should be good for everyone involved.
The line generally provided great pass protection for the most part and solid run blocking at times, though it did get pushed back on several short yardage situations. What stood out more than anything else out of their play was the astonishing five false start penalties called against the unit. Three of those were whistled on JB Shugarts who was making his first career start in place of the injured Cordle. You want to cut him some slack for first start jitters, so maybe you give him one or even two of those, but three? In front of a friendly crowd? Wonder how he'll grade out this week?
Jumping over to the defense, it's getting close to saying the Silver Bullets are officially back (MAC caveat or not). From the opening snap they got pressure on Aaron Opelt, whether it was in four or three man fronts. When they decided to blitz, Opelt was hit almost every time and would go down twice on the afternoon (after only being sacked once in his first 90 attempts of the season). Opelt opened with six passes on Toledo's first two drives and four of them were balls thrown away. He started 8/22 before picking up some yards when the game was out of hand.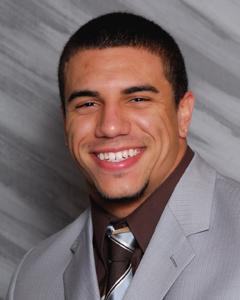 The defense allowed just three first downs and 77 total yards in the first half against an offense that came in averaging 558 yards per game. The Buckeyes held the Rockets to 210 yards of total offense, more than 300 yards below their season average. I-M-P-R-E-S-S-I-V-E. In fact, Toledo didn't advance the ball into OSU territory until four minutes remained in the third quarter and that was only due to an interception. They punted on their first 10 possessions and when they finally moved the ball a bit on their 11th drive, Coleman stripped Rocket wide receiver Eric Page at the one and the Buckeyes held on to the shutout. Coleman, it should be noted, believes every ball belongs to him and that's an awesome trait to have in one of your safeties. I really love the way he's improved every year at Ohio State.
When Opelt did have time to deliver the ball downfield, he was stifled by solid coverage. Chimdi Chekwa stepped up and deftly broke up two well thrown bombs, Coleman was everywhere and the linebackers even chipped in with Homan and Rolle providing good underneath support. But that was the exception rather than the rule as the Buckeye front was in Opelt's face all afternoon. Heyward and Williams notched sacks, but it was a group effort with Gibson, Simon, Larimore, Worthington and the rest of the crew applying the heat.
With Thoma out with the flu, Buchanan saw his first action as a Buckeye taking over the punting duties. He finished a solid three for 42.7 including a 51 yarder on his first effort. More importantly, he scooped up low snaps on his last two punts, cooly getting the ball away ahead of the incoming rush. Pettrey looked decent on kickoffs and banged in a 47-yarder, but he also struck an upright on a 20 yard attempt near the end of the first half. Counting the crossbar he hit on the extra point against the Middies, he's off to a rather unlucky start this season. The kickoff coverage looked vulnerable at times, but Toledo's three holding penalties on six returns helped mitigate any of that trouble.
Looking back on how Tressel called the game, I really liked seeing the play-actions near the goal line, thought the two minute drill with under a minute remaining in the first half was a pleasant surprise, enjoyed passing to open drives in each half and of course was just as enthused as you were to see the 6-6/240lb quarterback sneaking the ball. Some ways to improve on that would be to run the play-action on first down (instead of 2nd and 3rd) at the goal line and getting a bit more urgency injected into the hurry up (even when Pryor went no huddle at the end of the half, precious seconds would burn off presnap), but overall, I loved the gameplan.
Juice and the unpredictable Illini come to town next, but if the Buckeyes can keep improving, this is going to be a very dangerous team.