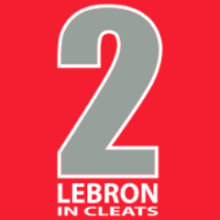 Another year, another batch of swag to give away. Plus, what would a season opener be without a two-pronged contest providing a chance to show off your Buck-IQ?
The first part is the same as always...submit your score prediction as a comment on this post and the closest guess will win. If your prediction emerges victorious you win the ability to gloat in future posts plus one free shirt from the 11W store. As an added bonus you'll also claim one copy of "Across the Field", a DVD described as "a Documentary examining the lives of Ohio State University football fanatics", courtesy of our man Ben Koo, aka the guy that runs bloguin.com.
Since the word is Navy likes to run the football, the second part of your entry should contain how many rushing yards the Midshipmen will register on Saturday. The entrant that is closest to Navy's net rushing yards will be the winner and a copy of the Across the Field DVD will be yours.
The fine print:
Must be 18 years-old or older.
One entry/comment per person.
Your entry/comment must include a valid email address.
Duplicate predictions are ineligible -- first come, first serve.
Deadline for entries is kickoff.