Our sweet, sweet empire 5th world operation grows yet again. We're pleased to welcome Luke to the stable and hoping some of his "don't mess" ethos and wit rubs off on the rest of us. A die-hard Buckeye fan, he's currently living the good life in Texas but promises his love of Longhorn baseball will not impact his duties here at 11W.
While taking a break from the monotony of post-work work, a gripping 4 hour baseball game where by which all 3 of the game's runs were plated by the end of the first inning, and gorging on all the $50 grilled cheeses the good life makes a reality, I heard the all too familiar chime indicating new mail had yet again arrived. What could possibly be making it into my inbox at 10:20 on a Tuesday night? As I wished on my lucky stars for an additional occupational critical assignment due in 7 hours, or maybe, if I was lucky, a Northwest Canadian pharmacy offering an inexpensive Costco quantity alternative to Cialis, I was instead pleasantly surprised to be blessed with the following:

Make no mistake about it: Sabino wasn't suggesting, he was demanding I get my act together and follow this highly secretive organization. However, this more than begged the obvious: which secret society could the favorite to spell likely starter Austin Spitler in the middle of the Ohio State linebacking core possibly be trying to indoctrinate me in?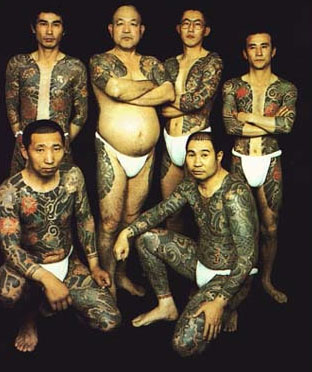 The Japanese Yakuza
Known for their love of tattoos, primeval torture techniques, and a level of self awareness and unheralded comfort-in-their-own-skin making it completely acceptible to pall around together in adult pull ups, the Yakuza are indisputably some of the baddest dudes on the planet.
Sabino's strategic aliance with an organization who knows 893 ways to kill you before your body hits the ground could prove beneficial in his quest to overcome Spitler's seemingly entrenched hold on the top of the depth chart.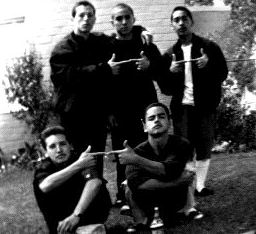 The Avenues
This Mexican street gang, rumored by many to be under the direct jursidiction of the Mexican Mafia, list extorition, racketeering, drug trafficking, and mass murder to their resume.
With a presence in some Los Angeles communties so thorough that even the LAPD has been unable to get any kind of footholds there in, Sabino may in fact be resorting to using all of his cunning, attempting to lure Pete Carroll into as many 4AM craps games as possible to strategically prevent Coach Carroll's customary 11PM-6AM tape viewing time from being of any potential football net gain.
Keep making LA Better Coach! Don't ever change!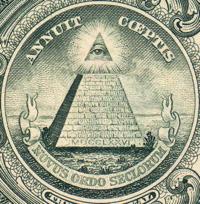 The Illuminati
Perhaps the most damning of the bunch, Sabino's involvement in the Illuminiati suggest a permissible Manchurian Candidate scenario some two and a half centuries in the making.
The Illuminati's quest to poison the well of Ohio State football is hardly a mystery to most ardent Buckeye followers: the January 8th, 2007 Operation Epic Fail unleashed a previously unheard of level of coordination and execution as all 5-members of the Ohio State offensive line spent the better part of 3 hours lying on their backs like capsized tortoises and what little time on their own two feet speaking in tongues to one another.
Sabino, potenitally the latest agent in a long series of moles, could stand to ascend to the most vocal and arguably critical of the linebacker positions only to prove to be a saboteur.
Skull & Bones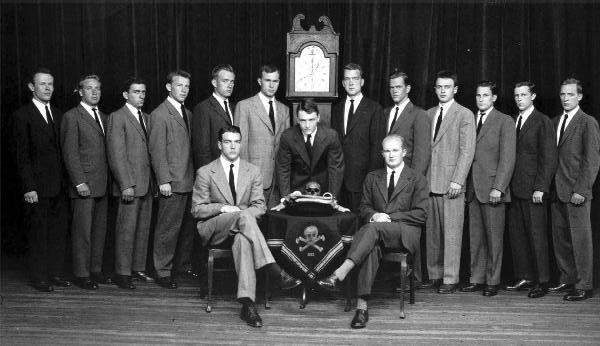 Little is known about Skull & Bones other than their love of poorly tailored suits, and their rather vocal feelings that Stuff White People Like fails to come even remotely close to matching their inordinately lofty standards of whiteness. Sabino's status as a large African-American may seem counter intuitive to what little visual evidence of the Skull & Bones existence would tend to suggest, but perhaps there in lies the real genius.
Skull & Bones' master agenda, according to most experts on the topic, dates back almost a century, and seems to almost exclusively involve the spread and promulgation of a unique culture of xenophobic football and corresponding Napoleon complex throughout the Southern United States, which many believe may now have fully come to fruition. Perhaps the organization realizes the final culmination of their master plan depend at this point on several key, self fulfilling agents of implosion: a remotely controlled, brainwashed Sabino to bring an end to all that we know about stout defense in the Big 10, Frank Spanziani's moustache to read the last rights to a floundering ACC, and the Cardinal Red Matter of Biblical apocalyptic proportions that is the Kragthorpe in Big East country (also known colloquially as Flavor Country).
While it may be difficult, if not impossible, to firmly come to terms with which specific clandestine act Sabino is working as agent of, I don't doubt the theories will abound.