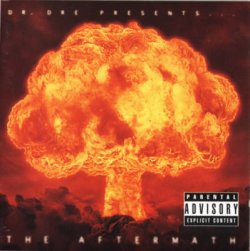 After letting Crater's selfish decision marinate for a day, I thought we should revisit what his departure, combined with Lighty's injury, might mean from a strategy and roster standpoint as the Buckeyes prepare for the conference opener tomorrow against Iowa.
The first question is obviously who will eat up Crater's 13 minutes per game? My first thought is Simmons takes at least five of those minutes since he's currently averaging 27 leaving another eight up for grabs.
Since we're only talking about 8-12 minutes to account for, especially in the short term, I could see Matta go big by shifting Turner to the point with Buford and Diebler on the wings with Mullens and Lauderdale down low.
I know Turner loves to turn the ball over at times but he does present some match up problems at the point and when he wasn't turning it over he proved very effective in a similar capacity during last season's NIT run. Plus, with Kecman's debut on the horizon, Matta would still have some available height options on the bench if he chose to lose Turner's rebounding while running the point for maybe one four-minute war per game.
Over time, I think Matta might look to work Offut in if he proves he can handle the point in practice. Such a move might mean a few (gulp) glimpses of P.J. Hill in the next couple weeks while Offutt learns the ropes but I wouldn't be surprised if Matta looks to see if such a move could work. Think about it, he already knows what Hill's ceiling is and that wasn't enough to get him on the floor the past year and two months so it might be wise, especially long term, to give Offutt a shot to show what he can do.
Regardless of how Matta chooses to fill the minutes left by "the best passer in the country", one strategical move should be to ditch the 2-2-1 press until it can be determined if anyone besides Turner is capable of stepping up. The bottom line is the press hasn't been that effective recently and if Matta is forced to shorten the rotation because nobody steps up to offset the depth once provided by Crater and Buford then he'll have no choice but to manage the energy level of his players seeing increased minutes.
We've seen fatigue plague Matta's short benched teams in the past and I'm particularly concerned about Buford and Mullens wearing down in their first season logging heavy minutes of major college basketball in a physical conference. Bagging the press would at least conserve some of that precious energy. We can all act baffled that 19 year old kids would get tired but it's a reality that must be managed appropriately.
Another huge key will be whether or not Kecman can help. That's a pretty big question mark considering he's a juco that nobody seems to know a whole lot about. Plus, it's highly unknown whether or not his European game will translate well to the Big Ten style of play. From what little we've seen, he looks like a guy that can score along the baseline facing the basket but he may not be all that comfortable trying to back a guy down on the block nor does he appear to be a strong rebounder. Only time will tell but how huge would it be if Kecman can help both scoring and rebounding in a reserve role?
Man. What a difference a few weeks makes. This team went from 7-0 with upsets over Notre Dame and Miami to 9-0 with an injury to the 'heart and soul' and now to 9-1 after suffering the worst loss in the Thad Matta era and the backup point guard the next day.
No wonder guys like Matta make the big bucks.