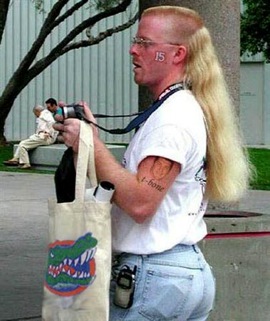 Time flies when you're alternating between having fun and crying over a stale offense. Here we are -- the final Saturday* of the 2008 college football season. One last opportunity to show off your remote-fu and take in as much of the action a possible.
We're staring at 12 solid hours of football, including the collision between undefeated Bama and Tebow-powered Florida in the SEC championship at 4PM.
Of course there's another pretty big game tipping off at 4PM, but it will only be seen by the four of you that get ESPNU.
If you are fortunate enough to get the Buckeye hoops game, feel free to fill the rest of us mere plebs in via your lively comments. We want the news of Evan Turner's first triple-double to come via comment.
If you happen to be stuck watching conference championships and the various rivalry games, you know the drill. I'm sure we can project the failures of whatever offense happens to be stalling on to Bollman in some manner.
* Note to the semantics brigade: I realize there are some bowls that fall on Saturday, but you get my point.