This is a partial list of teams that surrendered fewer yards to the Illini than the Buckeyes did Saturday: Louisiana-Lafayette, Iowa and Western Michigan. So it was curious that the Buckeye defense, which had been peaking, was carved up so easily in Champaign.
Granted, it was the Big Ten's top offense and they're powered by a guy that can do some incredible things with the ball. But it appeared as if there was some sort of informal competition to see who could rack up the most missed tackles in the first half.
Credit the Buckeye defense for making solid halftime adjustments, though. And when you step back and look at their performance, they were just a little elastic, that's all. They held when it mattered and forced big plays when they needed to. Oh, and add Tyler Moeller to that list of players you can't wait to see next year.
Field Flop
What I love about this sequence is that no matter how old Tressel gets, he'll never need any type of male enhancement tech. All he'll need to do is loop these three minutes of the game. A booming punt from your own territory, leading to a field position edge. Then the fumble on the very next play. Five runs later and the Buckeyes had the first lead of the day. That's Tresselball smut.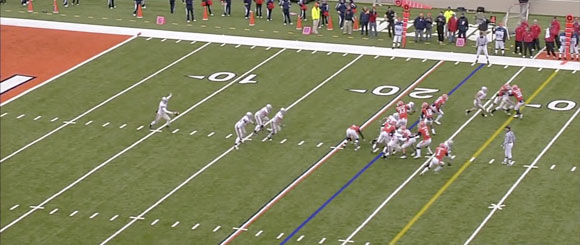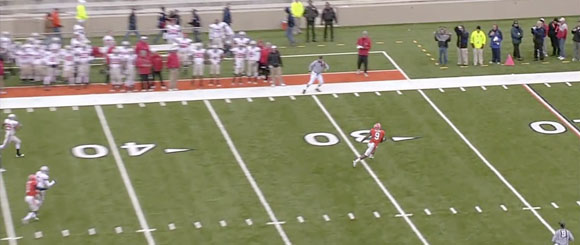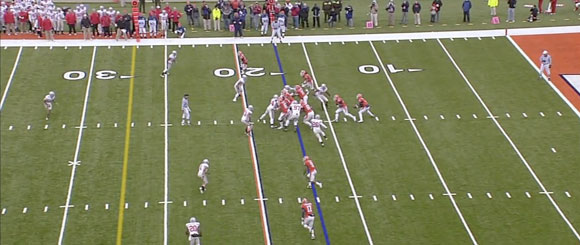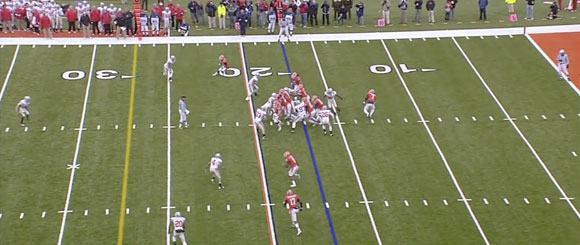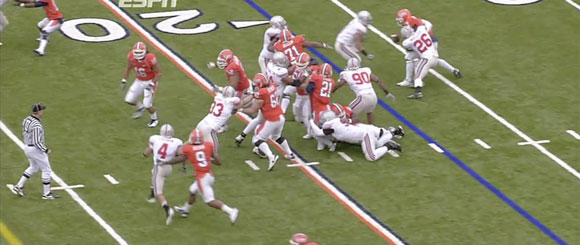 Cumberland's Shoestring Snag
After the Buckeyes had gone up 7-0, Illinois marched down the field behind some nice runs out of Dufrene and found themselves in a 3rd and 6 from the Ohio State 7 yard line. If you're not a fan of zone defenses, please turn away.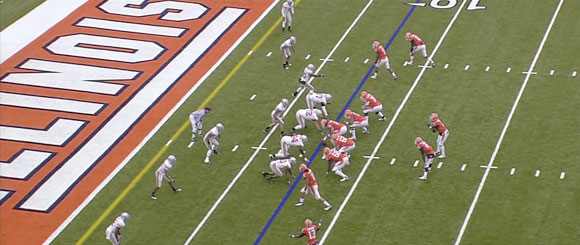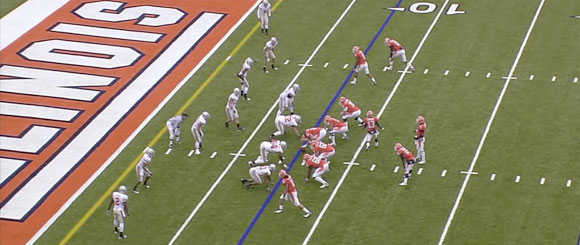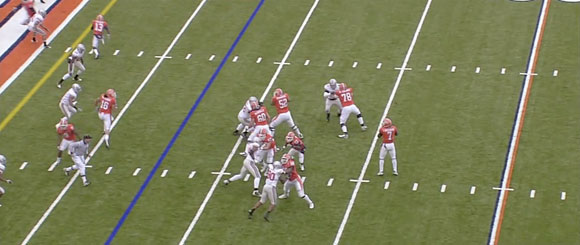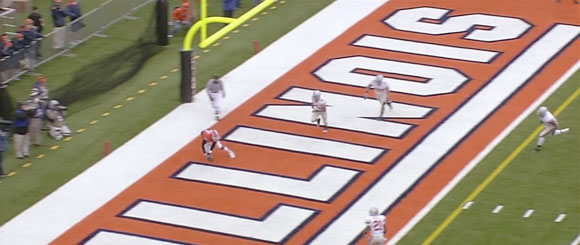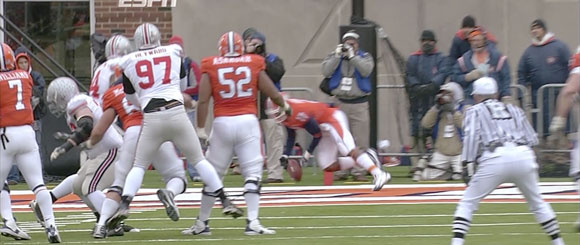 Jenkins Gets His Second
Illinois had moved quickly to tie the game and the Buckeyes were forced to punt on their next possession. Trapasso did a great job of pinning the Illini inside their own 10 and after a three-and-out, Jenkins comes through for his 2nd punt block of the season. Ohio State was suddenly up 9-7 and getting the ball back.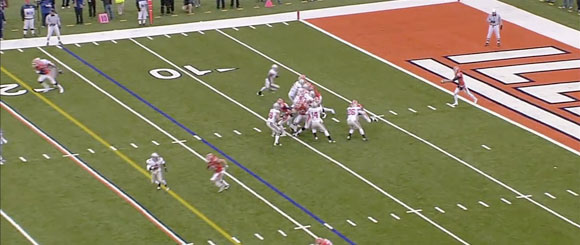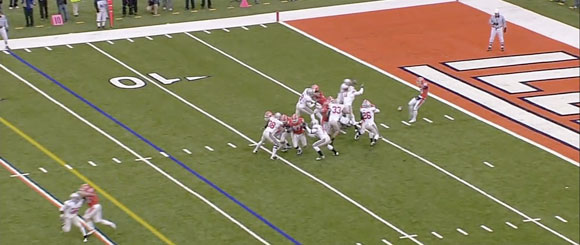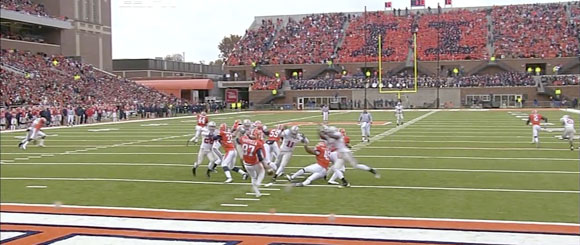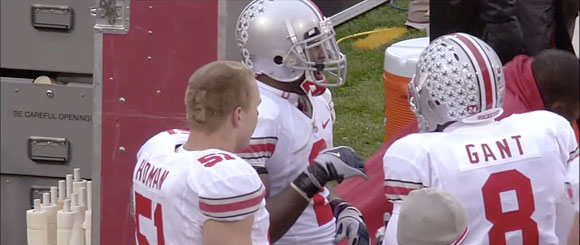 Coleman's Clutch Interception
After the Buckeyes scored to go up 16-7, Illinois marched right back down the field thanks to some nice throws from Juice and a little bit of hurry-up offense. They soon found themselves in a 2nd and 10 at the Ohio State 12 yard line.