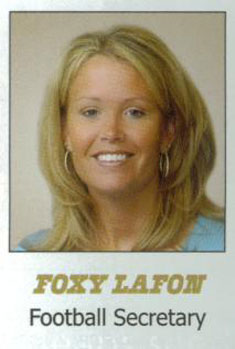 Game six of the Joe Tiller farewell tour comes to Ohio Stadium Saturday and so far, the parting gifts for the oatmeal-loving coach have been few and far between.
After blitzing Northern Colorado in the opener, the Boilermakers lost a heart-breaker to then 16th-ranked Oregon at home in overtime. After jumping out to a 14-point halftime lead, Purdue watched the Ducks pile up the bulk of their 330 yards on the ground in the second half before winning in overtime.
They bounced back by beating Central Michigan in week three before getting smoked by the Irish and following that up with a tough home loss to Penn State last weekend.
The constants through this skid have been poor defense and recently, questionable play at quarterback. Things grew so dire in the loss to Penn State that after suffering 11 straight possessions without scoring points, Tiller yanked quarterback Curtis Painter, the only guy on his roster with the backing of a Heisman campaign.
Pulling the school's 2nd-leading all-time passer is but one of the luxuries a guy has with one foot out the door, but the Big Ten will certainly miss the guy when he's gone. His accomplishments are many and without him, "a guy in a wizard hat selling snake oil" sadly would not have entered my vernacular. He'll have a chance to get that last great win Saturday in Columbus, his first over a ranked opponent in 16 outings. While the odds of that happening remain small, outside of last season's 23-7 defeat in front of a home black-out, the Boilermakers have consistently played the Buckeyes well during the Tressel era.
Opponent
Despite last week's benching, Tiller has stated that, Painter (#12) will start against the Buckeyes. Purdue bloggers are saying he's flat-out sucked this year and Tiller took the opportunity call him out through the press earlier in the week. He's on pace to put up his worst numbers since seeing action his freshman season and suffice to say, this is not what the Boilermaker faithful had in mind for his senior season. Oh, did we mention he's 0-9 against ranked foes in his career? If he doesn't get this one against the Buckeyes, he may not get another chance in that regard. What does being one of the most prolific throwers in conference history, yet going O-for against ranked teams mean for one's legacy?
If Painter can turn things around this weekend, he'll look to his trio of top targets: Greg Orton (#21), Desmond Tardy (#6) and Keith Smith (#8). Orton has been around for ages it seems and is dependable, while Hardy is having a breakout season as a senior. He's topped 100 yards receiving twice this year including 10 snags for 175 yards and a score in the loss to Notre Dame.
Running back Kory Sheets (#24) stepped up when projected starter Jaycen Taylor tore his ACL in fall camp and has run -- so to speak -- with the opportunity. His 498 yards in five games is good enough for 5th in the Big Ten in rushing. While 180 of his yards came in the Oregon game, when you throw in his receiving and return yards, he's second in the conference in total offense.
5th-year senior tackle Sean Sester (#74) anchors an offensive line that doesn't give up a lot of sacks (1.6/game) either by way of scheme or Painter's relatively quick, if inaccurate, release. He's a monster at 6-7/325 and Gibson and Wilson (and hopefully some Nathan Williams) will have their hands full if they find themselves across from Sester.
On the defensive side of the ball, the Boilermakers are on pace for their worst season ever under Tiller. They're currently 108th in total defense, 104th in rush defense and 93rd in pass defense, allowing an average of 435.8 yards per game. Penn State put up 202 yards on the ground last week, while an Irish team that is near the bottom in national rushing rankings ran for 201 yards against this defense. And we've already mentioned the 330 that Oregon dropped on them. They did hold the vaunted Spread HD offense of Penn State to their lowest point total of the season, but...
Standout players include linebacker Anthony Heygood, a 5th-year senior that studied at the Sam Sword Center for Staying in School for a Decade. He's a nominee for the Butkus and Bednarik award and is without a doubt, the best player on the Boilermaker defense.
Senior defensive ends Keyon Brown (#95) and Alex Magee (#71) lead the team with two sacks each and both are sturdy, if not quick ends that should test the Buckeye tackles.
The secondary is nothing to write home about, but it's Big Ten football, so they're just as capable as other defensive backs in the conference if Pryor wants to put one up for grabs. If he plays smart, he could have a big day against this group.
NOTES: The game will pit the Big Ten's top-rated passing offense against the top-rated passing defense... The Boilermakers have not won in Columbus since 1988... Against Penn State last weekend, Purdue turned in a zero penalty game... Tiller has only suffered five losing streaks of three games or more in his 12 years at Purdue... The Central Michigan victory this season put Tiller alone atop the school's coaching victory list.
Buckeye Breakdown
On paper this game does not even appear as close as the 19-point line suggests. But Buckeye fans have a healthy does of respect for Purdue no matter how badly they may be perceived. Outside of Wisconsin, perhaps no Big Ten team has given the Buckeyes as much trouble as Purdue has. Those efforts haven't always translated to wins, but they have brought many nail-biters.
Ohio State should look to get an early lead executing what it feels are its best plays and then move on to address other areas of the game that need improvement. The continued evolution out of Pryor and Beanie running the option, plays out of the pistol and other formations will probably move the ball with relative ease against this defense. Quite a few teams have put up sick rushing numbers against Purdue, but none had the firepower of those two doing it.
Hopefully some early success and quick scores will mean a light day for Beanie and some much-needed rest. He, along with the rest of the team took some shots in Madison last weekend and need to get to as close to healthy as possible ahead of a trip to East Lansing next weekend. Boom's concussion means Saine will get another opportunity to prove he's more than the cloud of hype he's been since arriving on campus after winning Ohio's Mr. Football his senior year of high school. If he comes out and runs hard and has a great game, that's great. If not, Boom should be back next weekend.
Good decisions are what this game should come down to for Pryor. He got the huge win last weekend thanks to some late game heroics, but there was a stretch of about two quarters where he was completely pinned-in and taking bad losses. He'll have some fresh faces at receiver with Dane being out because of his own concussion and Small tweaking his knee in practice this week. Posey and Flash look to be the primary beneficiaries, but I'm left wondering what happened to Taurian Washington. We don't see him much, but when we do, he's taking balls to the house. There has to be something else to his situation.
For the line, it's crucial that they build on any type of momentum they generated in the Wisconsin game. Though Pryor was sacked four times last weekend, I'm not sure if you can put any of those on Boone and Co. With Purdue's defensive woes, the group has another chance to shine and that's key if the team wants to take care of business when the meat of the conference schedule hits.
The defensive front has to get pressure on Painter. I feel good about that happening because Thaddeus Gibson is taking strides each week, Wilson has been steady and newcomer Nathan Williams is really getting noticed. It's telling that the team's sack leader is a linebacker (Freeman) and he's only on pace for six this year.
I'll be looking for Ross Homan who has really turned it on over the last handful of games. Against Minnesota and Wisconsin, he first set and then tied his career-high in tackles with 10 in each game. Every year there's a guy or three that starts to make progress once conference games roll around and Homan appears to be one of those guys this season.
The safeties need to do a better job of coverage down the middle because if Painter has time, he'll pick them apart. So far, they've shown a bigger desire to hit than stick with opposing receivers and they have to get that fixed before they meet Juice and the Illini.
Considering the Buckeyes blitzed a better Purdue team in front of a hometown blackout last season, you have to like their chances of putting away a relatively easy victory. Purdue will have a chance -- especially if Painter heats up, but Pryor, Beanie and a growing offensive line and defense should prove to be too much.
NOTES: With 10 tackles at Wisconsin, Laurinaitis became just the 14th Buckeye to join the 300 tackle club... Beanie needs seven yards to move into 10th on Ohio State's all-time rushing list, while Robo needs two receptions to move into 10th on that list... Ohio State leads the all-time series 36-12-2... Ron Franklin, Ed Cunningham and Jack Arute will call the game.
---
PREDICTION: Ohio State 31, Purdue 13