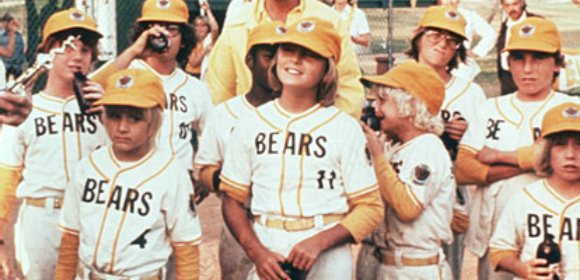 Playing the hoops equivalent of the Bad News Bears, Ohio State looked awfully impressive routing Cal 73-56 in front of a raucous sellout crowd tonight in St. John Arena. Props to the 13,276 who raised hell from the opening tip and to Matta's troops for their inspired performance.
It looked like the Golden Bears might make it a game early on but the Buckeyes unleashed a 17-4 run late in the first half to take a 35-23 lead in to the locker room. The blitz featured 3 triples from Jamar Butler who led OSU with 20 points.
The Buckeyes also received 17 points and 6 rebounds from Kosta Koufos in addition to a monster dub-dub from Othello Hunter. The senior showed he's not ready to hang 'em up just yet dominating the Cal frontline with a game high 16 rebounds (7 off) to go along with 11 points, a block and a steal. His activity on the glass yielded 10 free throw opportunities but O converted just five.
The 2-2-1 press contributed to 15 Cal turnovers and the 3-2 matchup zone held Ryan Anderson to a season low 11 points on 4/11 shooting. For the game, the Bears shot just 40% and managed only 6 free throw attempts as the Buckeye zone stifled Cal's offensive flow. In truth, Cal was simply a bad team looking to pull the plug on a 17-16 season but give credit to OSU for executing at both ends for 40 minutes.
The Buckeyes shot 50% (29/58), won the battle of the boards 34-29 and registered 10 steals.
On the downside, Jon Diebler had an 0/5 night (0/4 3's) while Evan Turner stunk it up shooting 1/7 with 4 turnovers. I'm over the fact Diebler will never be anything more than a reserve spot up shooter but I'm a little more concerned about Turner's recent slide. Sure, he's been up and down all year but after 34 games he should be cutting down on the turnovers. Instead, he's got 13 in his last 5 games.
The win sets up a Wednesday showdown with the #3 seed Dayton Flyers following their 55-48 victory over #2 Illinois State.
If nothing else, the game should be much more competitive as the Flyers will be looking to make an in-state-ment. Clever, huh? What do you expect after 4 days in Vegas?