Hello, ladles and jellyspoons. Your regular Skull Session author will be operating out of pocket for the next few days, meaning that Cool Dad is here to entertain you. You all get chocolate cake for breakfast.
Say, could you help out a conflicted basketball fan? Between the Cavaliers taking it to the NBA-leading Warriors and the Buckeyes showing the Cornhuskers the meaning of sorrow, which win should I be happier about?

NUMBER 47 BACK IN ROTATION. Seventeen jersey numbers across all the varsity sports at Ohio State are retired and out of circulation. This year, that number will be down to sixteen.
The 47 jersey had been retired to honor Chic Harley (three-time All-American, OSU football populizer, debonair), but according to Dave Biddle of Bucknuts, Ohio State is going to bring back the 47 jersey for incoming freshman linebacker Justin Hilliard.
For anyone with a sour taste in their mouth at Chic Harley's jersey being unretired, know a few things: Hilliard played as 47 in high school and requested to keep it as his number at OSU. There's no way on God's green earth that Harley's name or banner will be removed from Ohio Stadium, and this was cleared with Harley's family first.
This will remind Ohio State fans of when linebacker Andy Katzenmoyer was granted permission to wear the No. 45 for the Buckeyes during his career from 1996-98. The number hadn't technically been retired, but an OSU player had not worn it since Archie Griffin won his two Heisman Trophies in 1974-75. And yes, it was Griffin who gave Katzenmoyer the go-ahead to don the number.

Similarly, multiple sources tell Bucknuts that OSU head coach Urban Meyer reached out to members of Harley's family to make sure it was acceptable with them that the No. 47 was brought out of retirement for Hilliard. Consent was granted.
An interesting tidbit: the last player to wear number 47 was A.J. Hawk, who was grandfathered into that number in 2004. Another fun fact: one current Buckeye, Jalyn Holmes, is grandfathered into another honored number (#10, Troy Smith). When his career ends, #10 will go unworn. (Update: Unlike previously retired jerseys, #10 will continue to be worn.)

TREMENDOUS TWENTY. Well, the Basketbucks have reached the goal again. Thanks to an easy win over Nebraska on Thursday night, the Buckeyes have hit 20 wins on the season for the 11th season in a row.
It's the 15th season in a row for Thad Matta, who has never won fewer than 20 games in a season as a head coach. In fact, he's coming up on another milestone:
Thad Matta has won at least 20 games, a season, all 15 years of him being a head coach! (397 total wins)

— Jeff Boals (@JeffBoals) February 27, 2015
Matta is the Craig Biggio of coaches. He's insanely consistent, whether or not he has a great team. He will always deliver a postseason bid, and from time to time he'll be a key factor on a special team.
(If OSU wins the next two, they'll be going for Thad's 400th in the season finale against Wisconsin. Think they'll be pumped up for that one?)

RUSSELL'S STYLE GETTING CRAMPED? Ohio State cruised to a victory against Nebraska, but there were a few bumps in the road. One point of concern was D'Angelo Russell's health.
With 12:44 left in the game, Russell left the game with what appeared to be a left knee injury. It was just a cramp, but it kept him out the rest of the way. As our own Tim Shoemaker pointed out, this seems to be happening quite often with Russell.
If dehydration is the cause of Russell's cramps, it might be time for the basketball training staff to take a cue from the football team and evangelize about staying hydrated.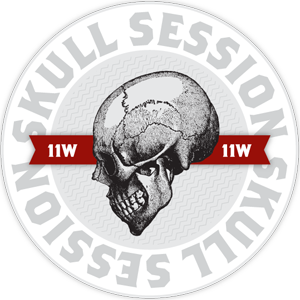 CHAMPIONSHIP VIDEOS ARE RATHER POPULAR. If there's one thing Ohio State fans like to do, it's to celebrate big wins. Over the last few days, they have put their money where their mouth is.
After we touted the combined Blu-Ray/DVD for Ohio State's Sugar Bowl and National Championship Game, available for just $30 combined, a wonderful thing happened: the games shot up Amazon.com's ranks of best selling movies, all the way into the top 20. At last check, the national championship game was up to #14.
Memories fade, and YouTube videos are subject to DMCA takedowns. Getting a lasting copy of the Buckeyes' greatest triumphs for $30 is not a bad deal at all.

LINKS AHOY. Women's basketball player Kelsey Mitchell set an OSU single-season record for three pointers...Internet drama, part one: more on the escaped llamas that enthralled a nation... Chris Farley and Wisconsin football is a match made in heaven... Internet drama, part two: the net remains neutral... Kingsford Charcoal slams the NCAA with a special-edition charcoal bag... Internet drama, part three: is this dress white and gold or blue and black?