The rivalry between Ohio State and Michigan is known for its fair share of high-stakes, winner takes all type of games. 1973 was no exception when the Buckeyes and Wolverines met in Ann Arbor to decide who would represent the Big Ten in Pasadena.
Following a disappointing 10-10 tie, many assumed Michigan would get the green light, but instead, a controversial vote held by athletic directors of the Big Ten would decide. Ohio State emerged as the chosen one, a decision that surprised Woody Hayes himself.
From the November 26, 1973 issue of The Lantern:
You could say Bo Schembechler wasn't too happy about the decision.
From the November 26, 1973 issue of The Lantern: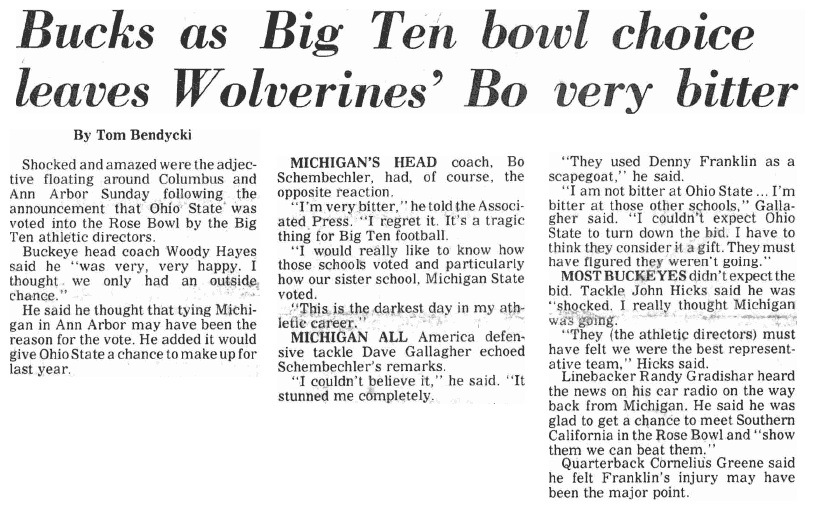 The athletic directors involved in the vote stayed quiet on how they voted and the factors that led them to choose Ohio State over Michigan. Sound familiar?
From the November 26, 1973 issue of The Lantern: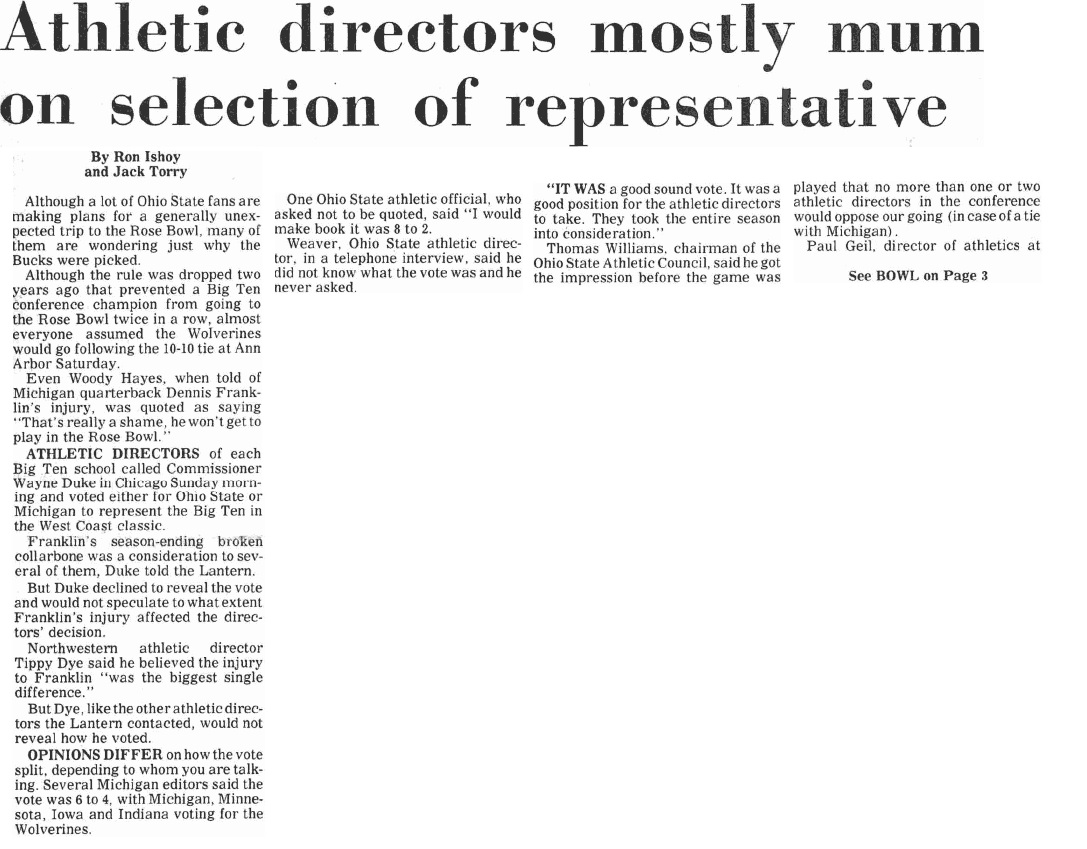 The Wolverines weren't going down without a fight. A lawsuit filed on behalf of a student at Michigan questioned the legitimacy of the vote and asked the Big Ten to overturn their decision regarding their Rose Bowl pick.
From the November 28, 1973 issue of The Lantern: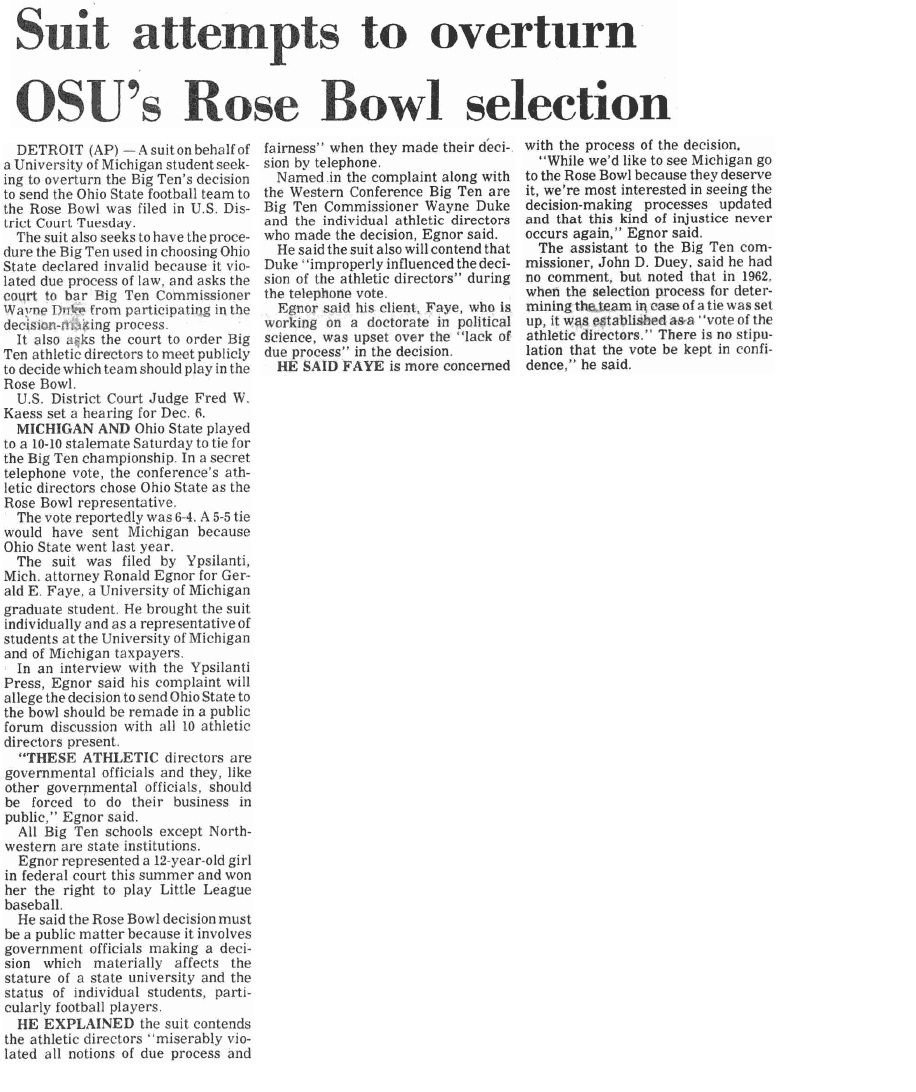 Despite Michigan's efforts, Ohio State remained the pick to represent the Big Ten in the Rose Bowl. With it, a chance to exact revenge on USC who had beaten them in the Rose Bowl just a year earlier. And they did just that, winning 42-21.
But karma is a cruel mistress, and Ohio State's tie with Michigan would come back to haunt them when it came to the final AP poll. Ohio State finished No. 2 behind Notre Dame and their season — which would go down as one of the best in Buckeye football history —would remain tainted by the lack of a winner.