The 1954 Buckeyes were on track for an undefeated season, a Big Ten Title, and a trip to the Rose Bowl. It all came down to their matchup against the No. 12 Wolverines on November 20, 1954. 
After some early struggles, Ohio State came out with a 21-7 win. With the Buckeyes winning the Big Ten and securing their tickets to Pasadena, fans rushed the field, cutting through the Michigan Band who was still performing. Calls for an apology for the incident echoed throughout the upper-ranks of the Ohio State administration. 
After taking a vote, the University Senate agreed to send a letter apologizing to the Michigan Band "for damage to instruments and uniforms only," not necessarily that the incident took place.
From the December 10, 1954 issue of The Lantern: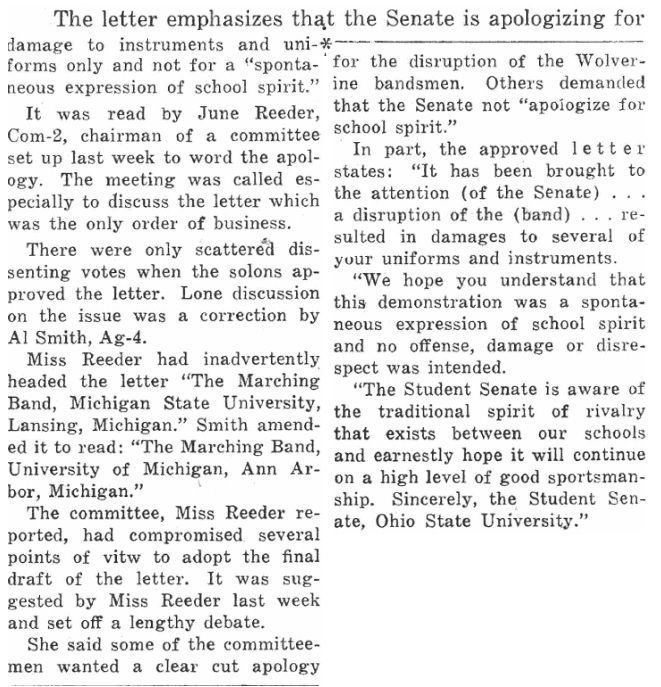 After all of this, the word "apology" is not used once in the final statement they agreed on. To quote Major League II, "next time, don't stand on the tracks when the train's coming through."