The 1971 movie, "Dirty Harry," elevated Clint Eastwood to superstar status after his portrayal of Inspector Harry Callahan, a sardonic, hard-working San Francisco cop, received praise from audiences and critics worldwide.
In one of the film's most famous scenes, Callahan eats a hot dog from a local vendor when a bank robbery occurs nearby. Callahan foils the crime with a .44 Magnum, "the most powerful handgun in the world." In the scene's final moments, Callahan confronts one of the bank robbers and utters, "You have to ask yourself one question, 'Do I feel lucky?'... Well, do ya, punk?"
Callahan's now-iconic words are the theme for this week's Game Poster as Ohio State prepares for a top-10 showdown with Notre Dame in South Bend, Indiana, on Saturday. It is then that the Buckeyes – who ironically will be dressed in the same scarlet and gray colors as Callahan in the scene featured above – will establish their dominance over the Irish, asking Notre Dame head coach Marcus Freeman and Co. if their alternate green uniforms and "Green Out" stadium make them feel lucky.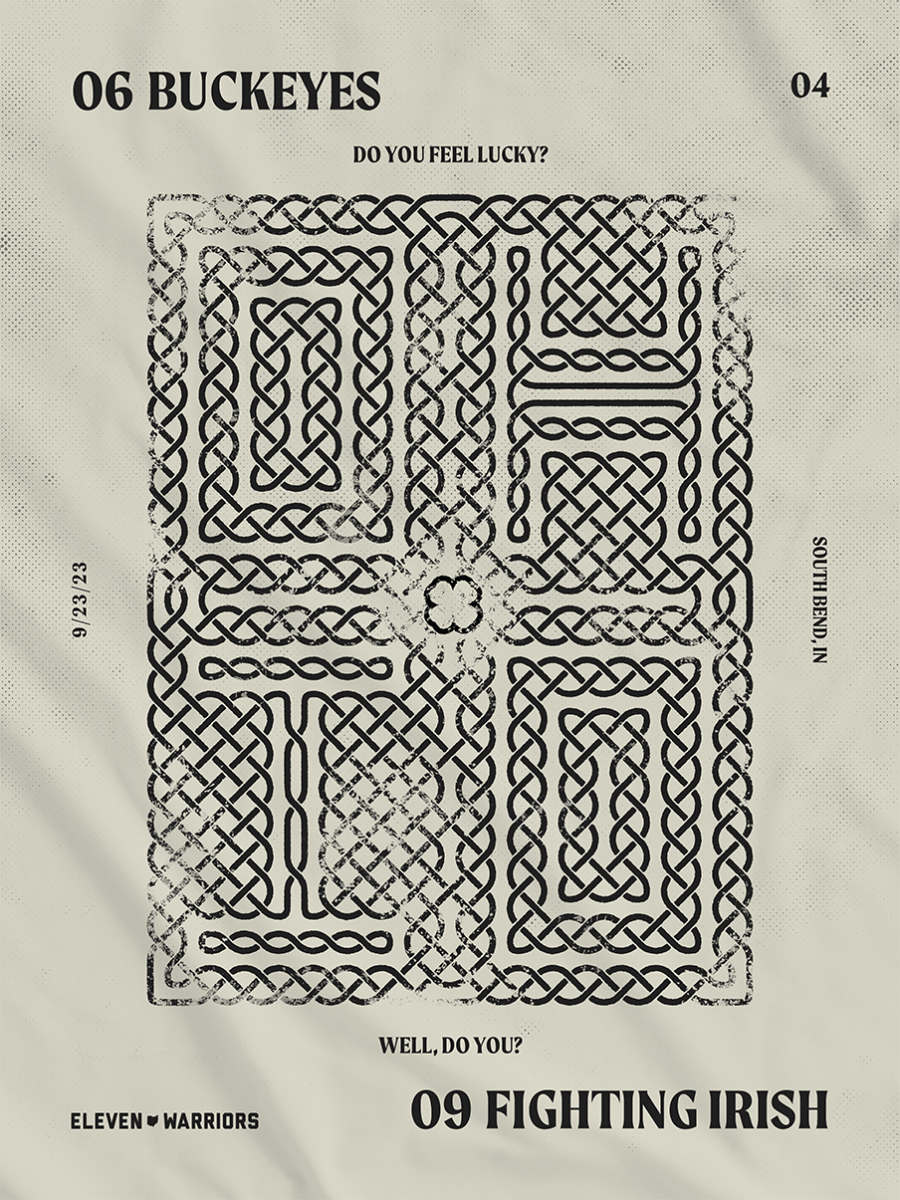 You can follow Harachis on Instagram to see more of his unique creations, including the "We Broke the U" tee featured on the Eleven Warriors Dry Goods, 13 Game Posters from the 2022 season, the Indiana Game Poster, the Youngstown State Game Poster and the Western Kentucky Game Poster.
To print the Notre Dame Game Poster, download a high-resolution PDF from the link below. These should look sharp up to 18 inches by 24 inches.
This season, we have introduced a new feature that allows readers to download the Game Poster as a mobile wallpaper. To do that, click the link below.