After wins over Indiana and Youngstown State in back-to-back weeks, Ohio State will host Western Kentucky in Ohio Stadium on Saturday.
Before the Buckeyes welcome Western Kentucky head coach Tyson Helton, quarterback Austin Reed, wide receiver Malachi Corley and the Hilltoppers to Columbus, Brutus visited Houchens-Smith Stadium in Bowling Green (the southeastern version of Bowling Green) to learn more about the program.
As Brutus passed a wall that featured previous Western Kentucky head coaches, he noticed the name Jack Harbaugh, the father of Michigan head coach Jim Harbaugh. Then this happened: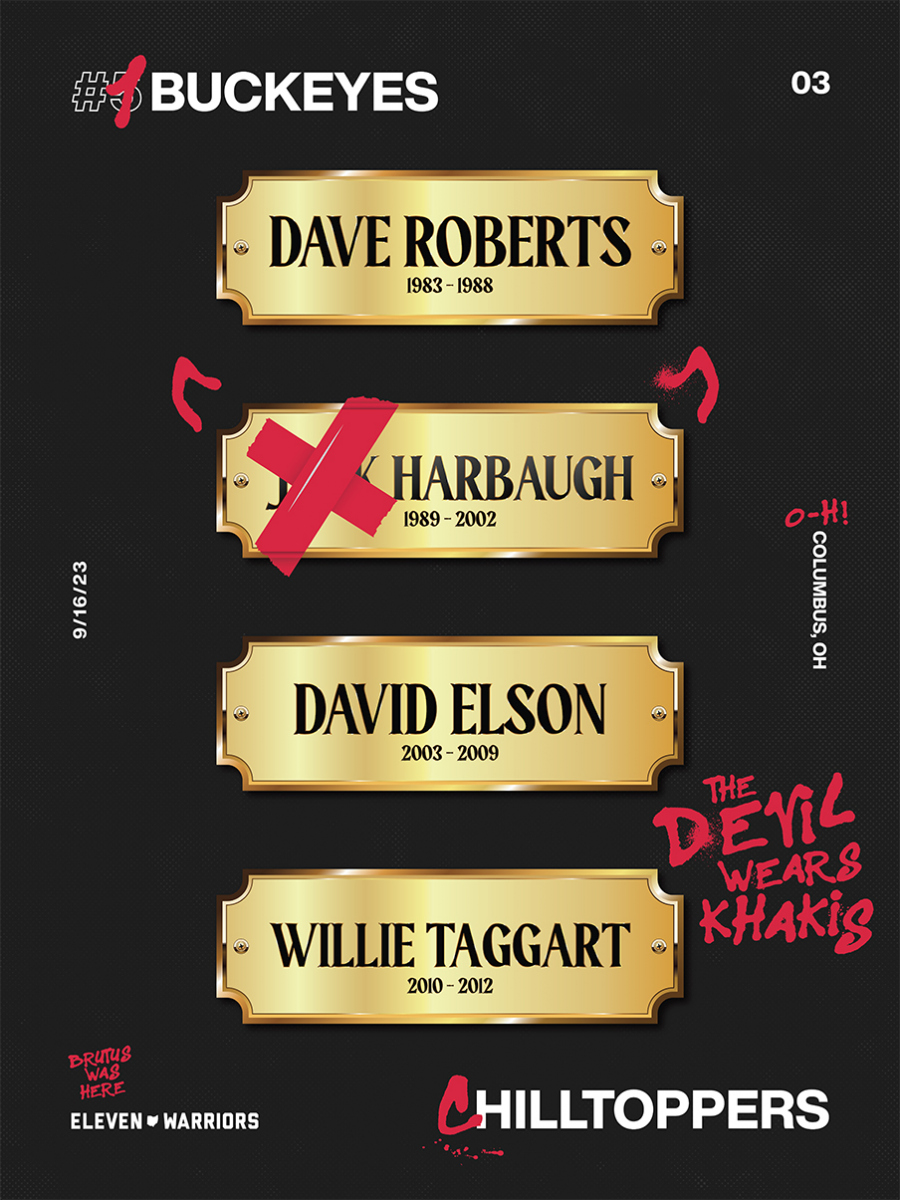 You can follow Harachis on Instagram to see more of his unique creations, including the "We Broke the U" tee featured on the Eleven Warriors Dry Goods, 13 Game Posters from the 2022 season, the Indiana Game Poster and the Youngstown State Game Poster.
To print the Western Kentucky Game Poster, download a high-resolution PDF from the link below. These should look sharp up to 18 inches by 24 inches.
This season, we have introduced a new feature that allows readers to download the Game Poster as a mobile wallpaper. To do that, click the link below.