There will be no tricks, only treats for Ohio State in Happy Valley this weekend.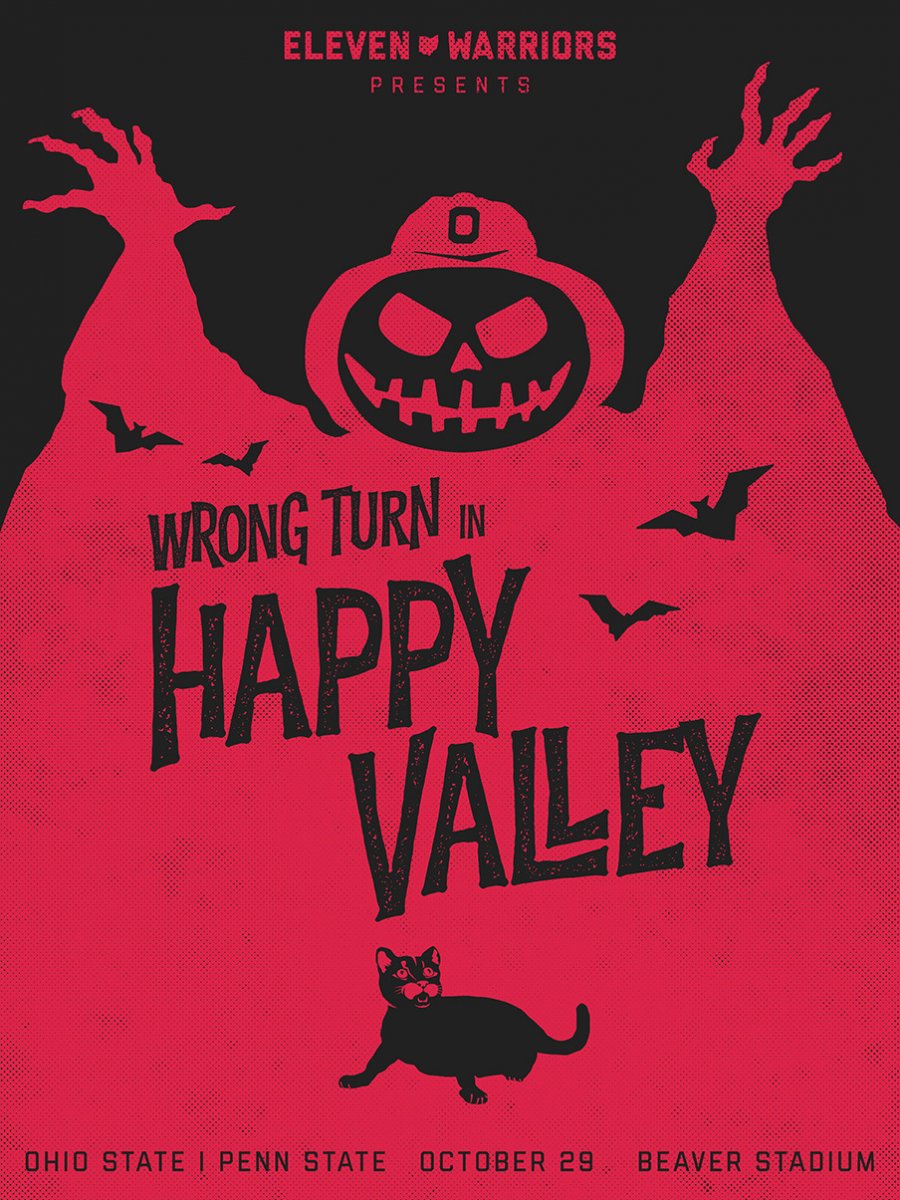 Ohio State and Penn State will meet this Saturday in a battle between two of the best teams in the Big Ten East. The Buckeyes are the No. 2 team in the nation, while the Nittany Lions checked in at No. 13 in the latest AP Poll, but it's never mattered what the rankings were heading into this matchup. Sparks always fly.
You can follow the poster's artist, Sam Harachis, on Instagram here to see more of his unique creations, including the "We Broke the U" tee featured on the Eleven Warriors Dry Goods and the first seven Game Posters of the 2022 season.
If you'd like to print this poster out, you can download a high-resolution PDF from the link below. These should look sharp up to 18 inches by 24 inches.