The Buckeye Battle Cry has set the tone for the Ohio State football team countless times over 100 years. That tradition continues on Saturday against Iowa.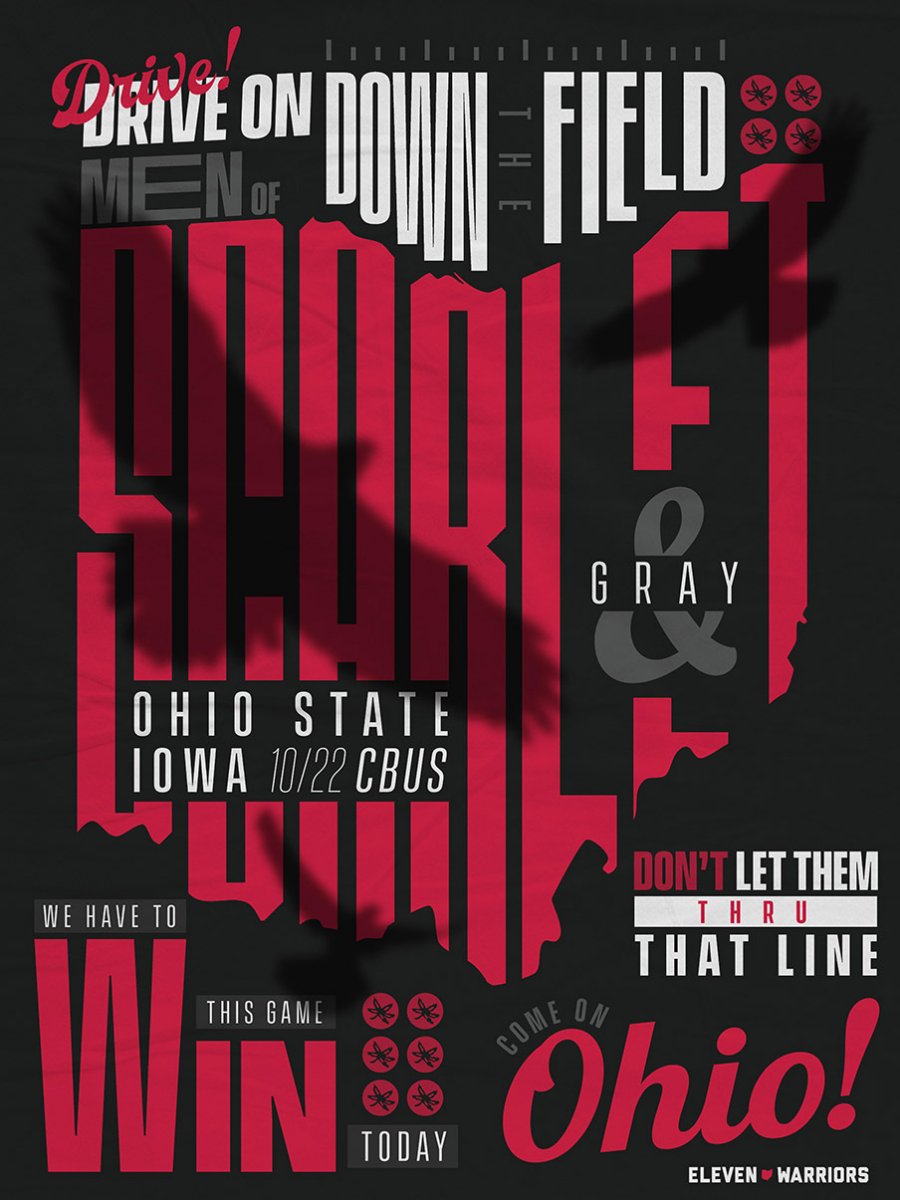 The last time the Buckeyes and Hawkeyes met was in 2017, with the latter team winning 55-24 at Kinnick Stadium in Iowa City. The loss created scars for the Ohio State program that have not been forgotten.
On Saturday, Ohio State's high-powered offense will face Iowa's stout defense in Columbus as 29-point favorites, indicating that the Buckeyes should avenge their loss to the Hawkeyes five years later. But anything can happen in a matchup between two of the Big Ten's most consistent teams.
You can follow the poster's artist, Sam Harachis, on Instagram here to see more of his unique creations, including the "We Broke the U" tee featured on the Eleven Warriors Dry Goods and the first six Game Posters of the 2022 season.
If you'd like to print this poster out, you can download a high-resolution PDF from the link below. These should look sharp up to 18 inches by 24 inches.