Blast off! Brutus has learned to stop worrying and love the bomb before the Buckeyes go to war with the Rockets in the battle for Ohio.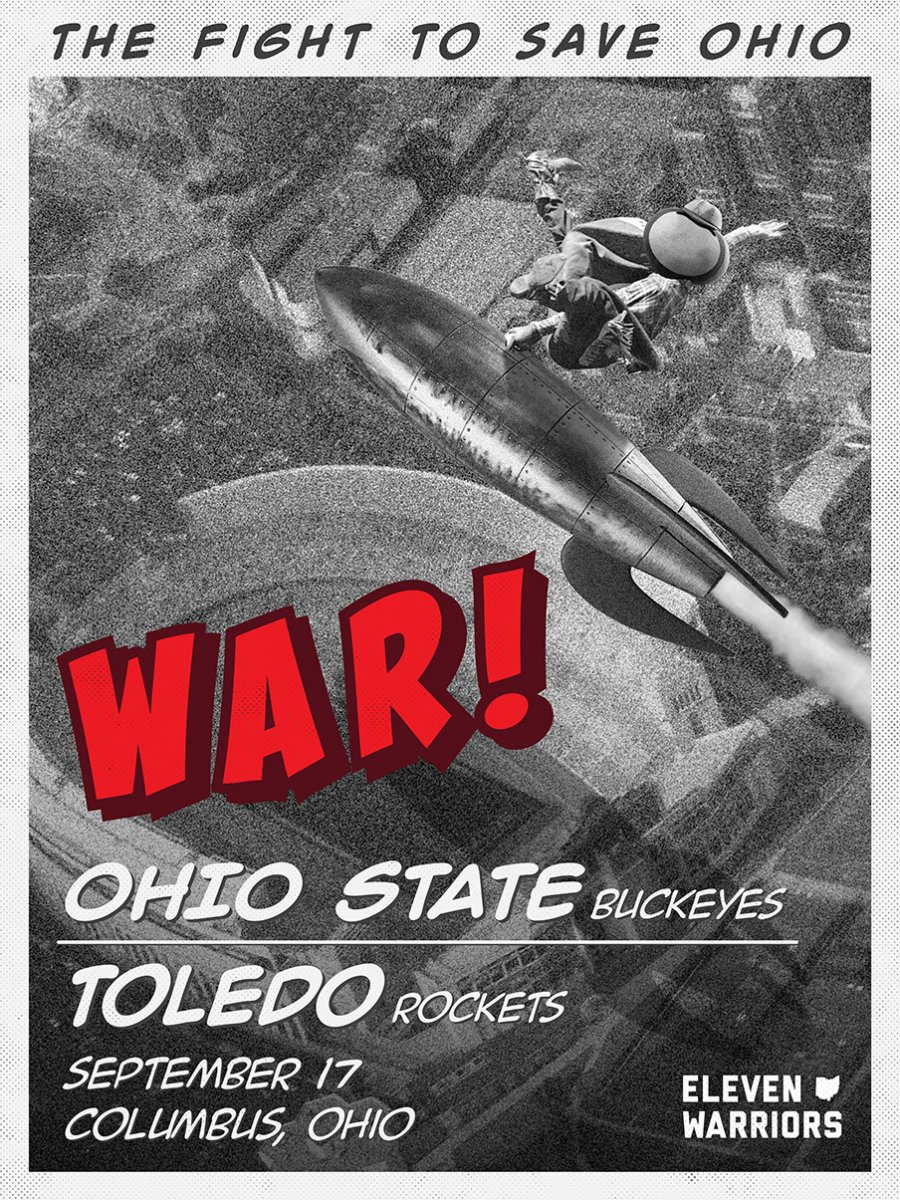 Sam Harachis pays homage to "Dr. Strangelove or: How I Learned to Stop Worrying and Love the Bomb" in this week's game poster. The 1964 film is considered one of the greatest comedy movies ever made.
Ohio State and Toledo will battle on the gridiron this Saturday in the programs' first meeting since 2011 – a game the Buckeyes won 27-22, helping them improve their all-time record in the matchup to 3-0.
You can follow Harachis on Instagram here to see more of his unique creations, including the "We Broke the U" tee featured on the Eleven Warriors Dry Goods, the Notre Dame Game Poster and the Arkansas State Game Poster.
If you'd like to print this poster out, you can download a high-resolution PDF from the link below. These should look sharp up to 18 inches by 24 inches.