We're counting down the days to kickoff with "99 Warriors," the greatest Ohio State Buckeyes by jersey number, as voted by the staff of Eleven Warriors.
No. 31 Vic Janowicz
One of Ohio State's most versatile players ever, the three-tool Vic Janowicz was a halfback, safety, punter, and kicker for Ohio State, culminating in a Heisman Trophy win.
HB/S/K/P Vic Janowicz
1948-51
b. Feb. 26, 1930 (Elyria, OH)
d. Feb. 27, 1996 (Columbus, OH)
Heisman Trophy Winner (1950)
College Football Hall of Fame Inductee (1976)
Two-sport professional (played in both MLB and NFL)
A three-year starter (freshmen weren't eligible to play until 1972), Janowicz was one of Ohio State's finest players ever, becoming just the second Buckeye to win the Heisman Trophy after his junior season in 1950. 
Janowicz was selected in the seventh round (#79 overall pick) by the Washington Redskins of the NFL in the 1952 draft. He passed on the offer, however, due to his desire to play in the MLB. After two seasons as a catcher for the Pittsburgh Pirates, with poor results, Janowicz switched back to football and played for the Redskins for two additional seasons.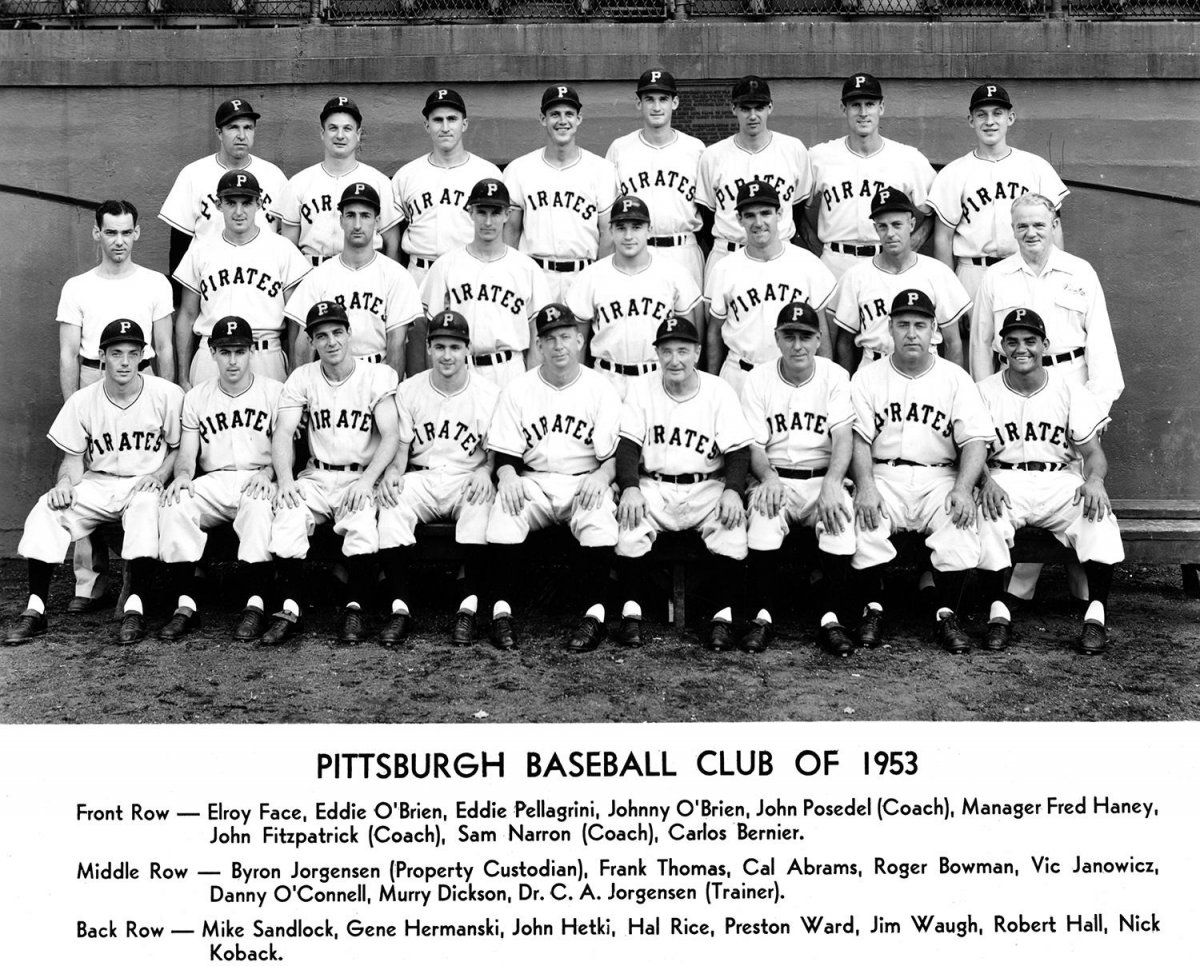 Unfortunately, due to a severe brain injury caused by an automobile accident, Janowicz was forced to retire before the 1956 season. He went on to become a broadcaster for Ohio State football and an account executive at a Columbus manufacturing firm.
Janowicz was inducted into the the College Football Hall of Fame in 1976, and was a charter member of the Ohio State Athletics Hall of Fame one year later. He passed away at the age of 66 in 1996 due to cancer.