It is impossible to find a statistically less sloppy college football player in America than Jeffrey Okudah.
And if you don't have the stats handy, it wasn't that hard to see him in action – he played for one of the highest-profile teams in the country and participated in several of the highest-profile games of the season.
If you cover NFL draft prospects, locating tape on Ohio State Buckeyes like Okudah is like finding sand at the beach. And yet:
Someone who I'm guessing didn't watch much Jeff Okudah last year asked him about having "a tendency to get kind of sloppy."

Okudah's response: "I had zero pass interferences, zero holdings, so cut the tape on the game. I think you might see something else." pic.twitter.com/oQ3rrtP3q1

— Dan Hope (@Dan_Hope) February 28, 2020
Mystifying. Okudah is an objectively elite, not-sloppy-at-all top 5ish pick who will be on a plane with the team who drafts him to the city where he'll play while the early rounds are still happening. It's hard to come up with a dumber comment. Tell'em, Teradja Mitchell's dad:
SHEEES CANT BELIEVE HE ASK THAT!!!! ITS LIKE ASKING IS A BLUE BIRD BLUE#GOBUCKS https://t.co/bNunZB7Yis

— Terry Mitchell (@TMitch13_) February 28, 2020
It got us thinking: What would equally stupid questions for the rest of the top draftees look like?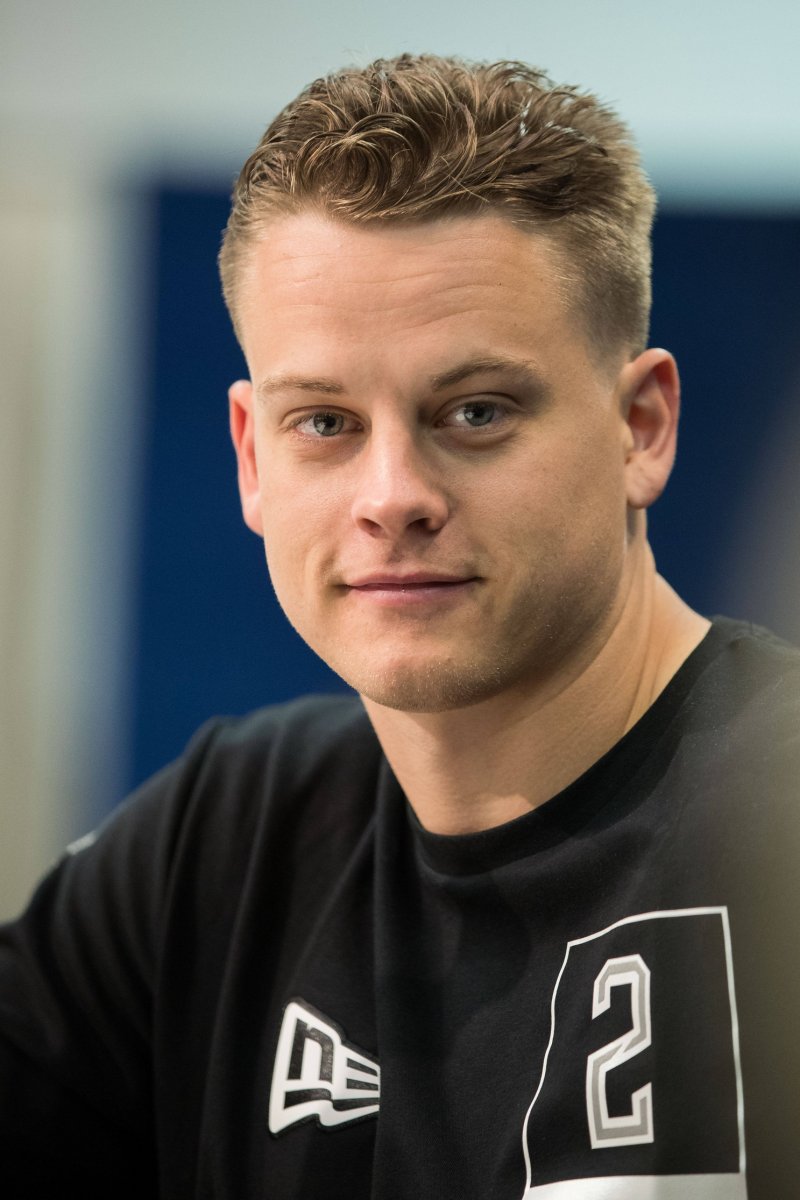 JOE BURROW
"Joe, what have you done to correct the swagger deficiency you showed while at LSU?"
CHASE YOUNG
"Chase, there's talk that you don't have the size or speed to succeed at the next level. Can you address that?"
TUA TAGOVAILOA
"Tua, you routinely gave up on plays and showed reluctance to improvise at Alabama. What are you doing to play less scared at the next level?"
JUSTIN HERBERT
"Justin, people are questioning your arm strength. What do you say to them?"
ISAIAH SIMMONS
"Isaiah, are you concerned you don't have the speed or range to play East-West in the NFL?"
CEEDEE LAMB
"CeeDee, you didn't make many big plays at Oklahoma. Are you going to be more than a possession receiver?"
The NFL Draft begins Thursday, April 23rd.
Follow Eleven  WarriorsFacebook, Twitter, Instagram and YouTube