Ryan Day has earned his reputation as one of the top quarterbacks coaches in the country.
At Boston College, Day inherited senior quarterback Chase Rettig and helped take what was a 2-10 team the previous season to a bowl game the next, in his first season as a quarterbacks coach and offensive coordinator. The next season, he helped first-year starter Tyler Murphy become the program's all-time and single-season leading rusher at the quarterback position while also throwing for 1,623.
At Ohio State, he revitalized the offense under J.T. Barrett in 2017 making it the most efficient in the Big Ten, helped turn Dwayne Haskins into a first-round pick after just one season as a starter, and took an inexperienced transfer quarterback in Justin Fields and helped make him a Heisman finalist in one of the top offenses in the country (though technically as a head coach instead of a quarterbacks coach).
In seven seasons working with quarterbacks, Day has coached two Heisman finalists and three Big Ten quarterbacks of the year at the college level and had the opportunity to coach two former top-10 picks at the NFL level.
Day has had enormous success coaching quarterbacks, and he's done it all with just one season working with each player as a starter, because in seven years, Day has never coached the same starting quarterback twice.
Rettig was a senior starter when Day arrived at Boston College in 2013 and graduate transfer Murphy started the next season. When Day moved on to the NFL in 2015, he coached Sam Bradford in Philadelphia and Blain Gabbart in San Francisco. At Ohio State, Day coached returning starter Barrett for one season, coached Haskins for one season before he vaulted to the NFL, then brought in Fields to replace him.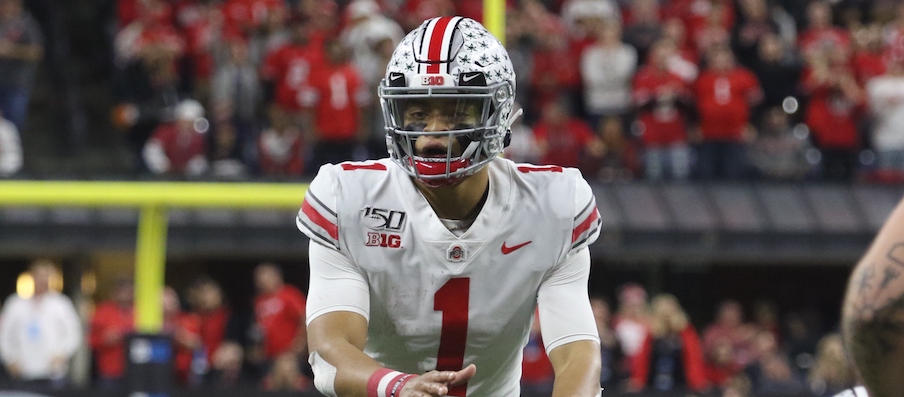 Fields, like everyone else, had immediate success under Day in his first season, but he will now become the first player ever to start under Day for multiple seasons as he returns for his junior season at Ohio State.
It's uncharted territory in a sense, as Day has never entered into a season with the same starter as he had the previous season, but it's certainly not the bad kind of uncharted territory.
For Day, he gets another season with the highest-rated quarterback in program history – a player Urban Meyer calls "one of the best players I've ever seen" – who was already a Heisman finalist and led his team to a Big Ten Championship and a College Football Playoff appearance.
For Fields, it's another season with a proven quarterback developer – who Meyer called "the best quarterbacks coach I've ever seen" – as he continues his quest to become the top quarterback in the country and an eventual NFL quarterback.
Fields finished the regular season with a 40-1 touchdown-interception ratio – the best in college football history – and helped lead one of the most efficient offenses in the country, but both he and Day regularly said he's nowhere near his ceiling.
If that's the case, it's good news for both Day and Fields that they have one more season with each other.