Ohio State offensive lineman Branden Bowen has gone back under the knife.
Early Thursday morning, Bowen posted a photograph of himself in a hospital bed with a location tag at Ohio State's Wexner Medical Center and a caption that read "Third surgery's a charm?"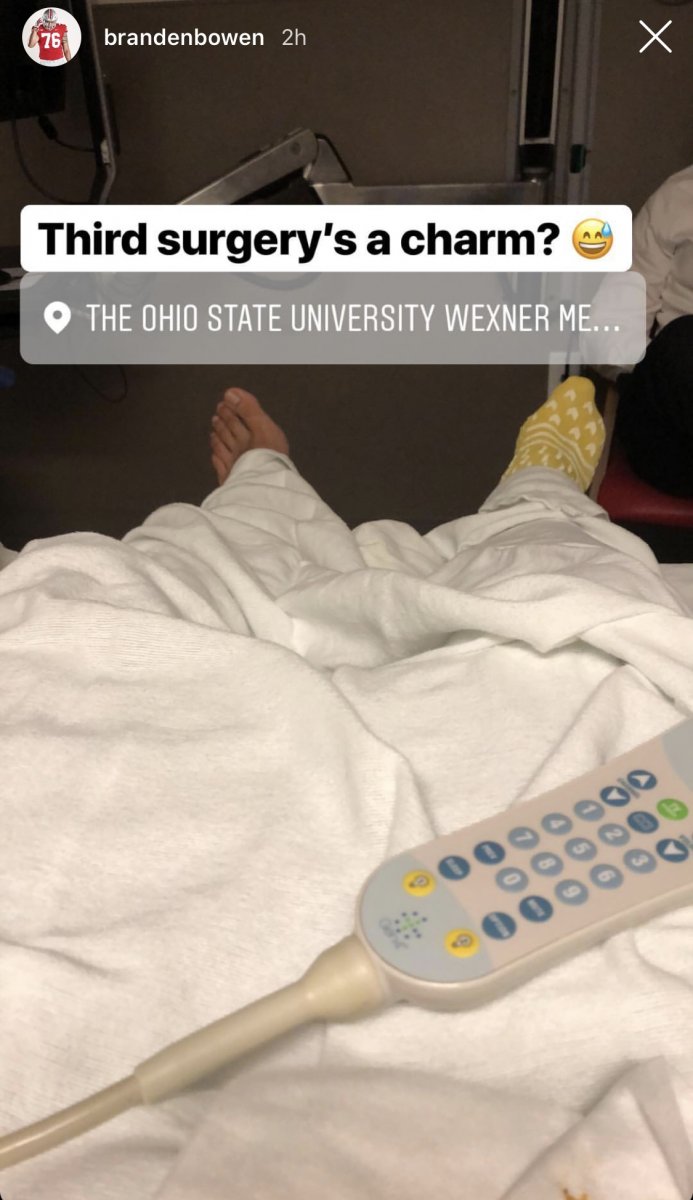 An Ohio State spokesperson confirmed Bowen had surgery, but was unable to offer a timetable for his recovery at this time.
Bowen's season came to an abrupt end in October of last year, after starting the first six games of the season at right guard, when he broke his leg during a 62-14 win over Maryland. Bowen hoped to return this season and once again compete for the starting spot he won last season, but recovery has not gone as planned, as he detailed in an Instagram post.
Bowen was not on Ohio State's depth chart to start the season. In his absence, Demetrius Knox and Malcolm Pridgeon will start at the two guard spots with Wyatt Davis, Josh Myers and Brady Taylor adding depth.