Ohio State beat USC, 24-7, in a night of records. Most of those superlatives should focus on the effort of Ohio State's defense.
The Buckeye's eight sacks are the most for the program since the 2007 game against Wisconsin. Therein, the Buckeyes sacked the Badgers 10 times, the second most sacks in a single game in program history.
The eight sacks is also the second most USC has allowed in the past 20 years. It's also a program best of the Urban Meyer, a full two sacks above the previous best reached at multiple points during the past six seasons.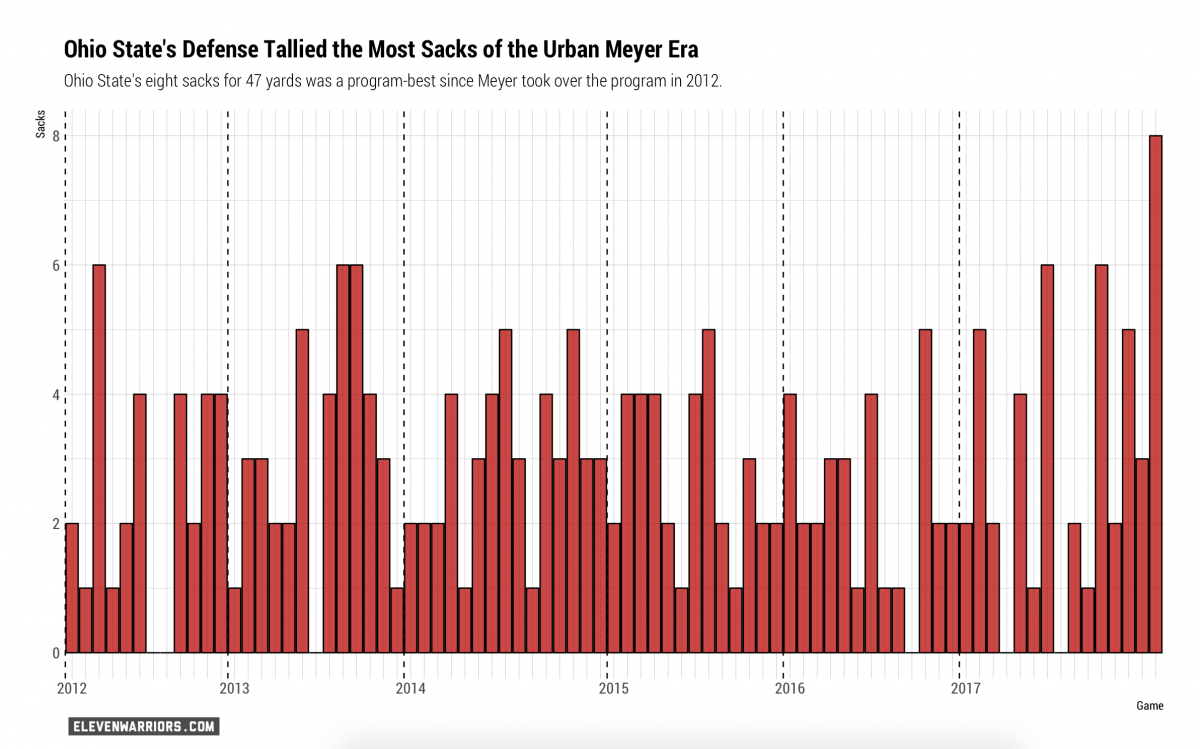 Barrett's record-breaking night will command most of the attention but the truth is Ohio State's defense won this game with its ability to create turnovers and keep USC's offense from building a drive that could result in points. The defensive line will get most of the credit for having the most sacks of any game in the Urban Meyer era.