Everyone's least-favorite Buckeye hater is back to his old ways again, as the without-a-job former ESPN college football analyst has once again picked against Ohio State.
The University of Pittsburgh grad, while sporting a $60 Oklahoma polo, recorded this video apparently picking the Sooners to upset the Buckeyes this weekend.
Sounds like someone is still bitter...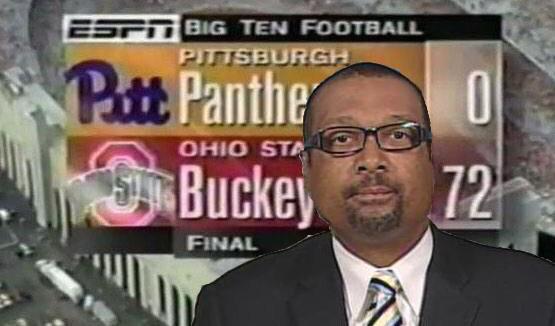 Call me silly, but for someone who has tweeted a total of 1,495 times since he joined Twitter eight years ago, I'd say the man is both bitter he can't get the better of Ohio State and bitter he doesn't have a national media platform that will allow his garbage #takes any longer.
Also, it looks like he recorded that video on a Nokia flip phone in 2007.
Follow Eleven  WarriorsFacebook, Twitter, Instagram and YouTube