Throughout his time in Columbus, Urban Meyer has put together some impressive assistant coaching staffs, but the 2017 iteration may just be his best one yet.
Ohio State's current assistant coaching staff consists of 31 combined years of NFL assistant coaching experience and 17 years of combined NCAA Division 1 head coaching experience.
The staff's impressive level of experience begins with the two coordinators. Defensive coordinator Greg Schiano and offensive coordinator Kevin Wilson each have the talent and experience required to coach their own football teams.
Schiano was the head coach at Rutgers from 2001-2011 where he had unprecedented success with a program that hadn't had a lot – both historically and recently. In 2006, Schiano coached the Scarlet Knights to a 9-0 start and a No. 7 overall ranking – the highest in school history – before leading them to their first bowl win in school history, the first of four-consecutive bowl wins Rutgers would have in the years to follow.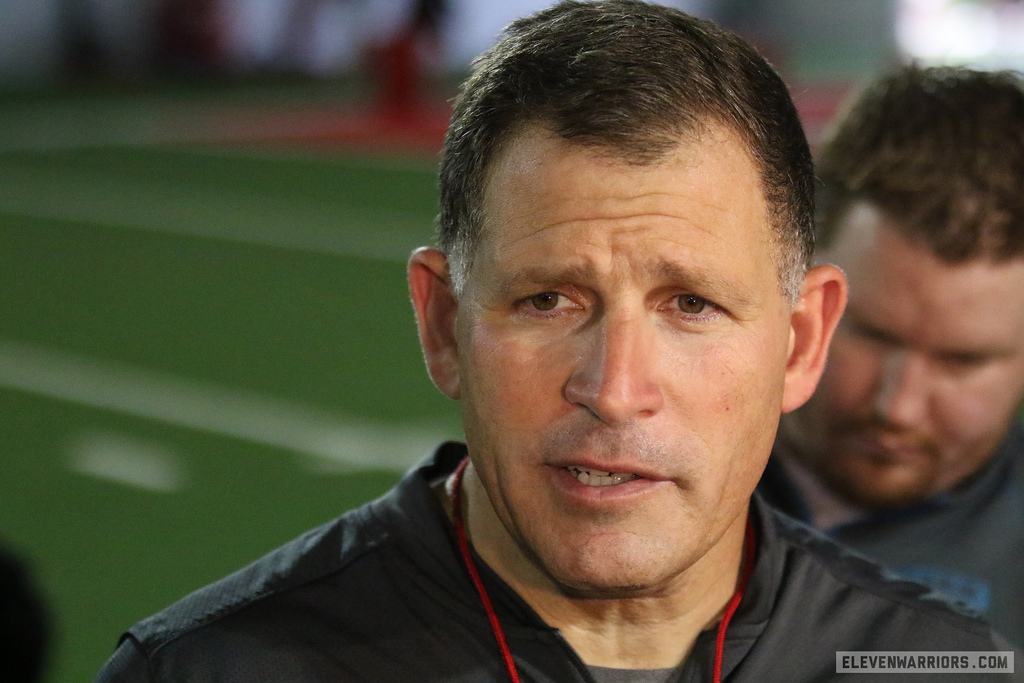 After an 11-year stint at Rutgers, Schiano took an NFL head coaching job with the Tampa Bay Buccaneers where he would stay for for two years until he was fired. A few years later, he replaced Chris Ash on Ohio State's coaching staff and the Buckeyes didn't miss a beat.
Realistically, Schiano could be a head coach right now. According to Meyer, Schiano was offered two "significant" head coaching jobs during the offseason, but he elected to remain at Ohio State because he said it was the right decision for his family.
Similarly, Wilson had decent success – particularly on the offensive side of the ball – with a program that typically isn't all that successful. After going 1-11 during his first season at Indiana, Wilson showed only slight improvement in record his second season, finishing just 4-8, but the offense picked up. That season, Indiana ranked No. 19 nationally in passing offense and No. 1 in the Big Ten.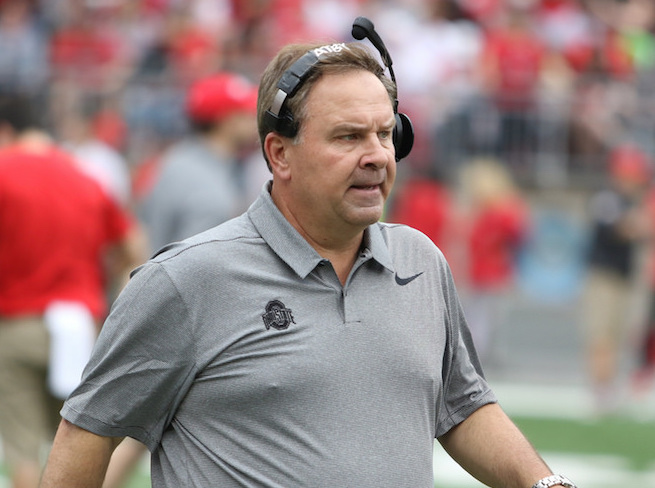 Like Schiano, there's little doubt Wilson has the expertise to be a successful head coach at the Division I level. In fact, after continuing to improve at Indiana and making a bowl game in two-consecutive seasons, Wilson even earned a six-year contract extension that nearly doubled his salary before he was fired for allegations that he mistreated players.
The expertise extends to the position coaches, as well. This past offseason, Ohio State hired two former NFL assistant coaches who also have experience as coordinators: quarterbacks coach Ryan Day and linebackers coach Billy Davis.
Day replaces Tim Beck as quarterbacks coach and has two years of NFL experience coaching the position. In addition, Day previously served as offensive coordinator and wide receivers coach at both Temple and Boston College.
Davis has more NFL experience than the rest of the coaching staff combined – 24 years. Davis has worked with nine different teams in the league coaching linebackers and defensive linemen as well as serving as the defensive coordinator for the 49ers, Cardinals and Eagles.
Those two join a staff of already proven assistants. Larry Johnson is arguably the top defensive line coach in the country, Kerry Coombs has helped develop four first-round cornerbacks, and Greg Studrawa, Tony Alford and Zach Smith are all excellent recruiters.
And perplexingly, the staff will make collectively less than it did last season.
It all looks promising on paper, but football games are played on a field. Buckeye fans will hope to see fruit from all that experience, and they won't have to wait long as the 2017 season kicks off in just a few short weeks.