More than 4,000 votes were cast in the opening round of Eleven Warriors' Ohio State Alternate Uniform Bracket, and — much like this year's NCAA tournament thus far — there weren't many upsets. 
For what it's worth, Wisconsin's win over Villanova on Saturday wouldn't have been so shocking if the Badgers were properly seeded.  
But back to the uniforms...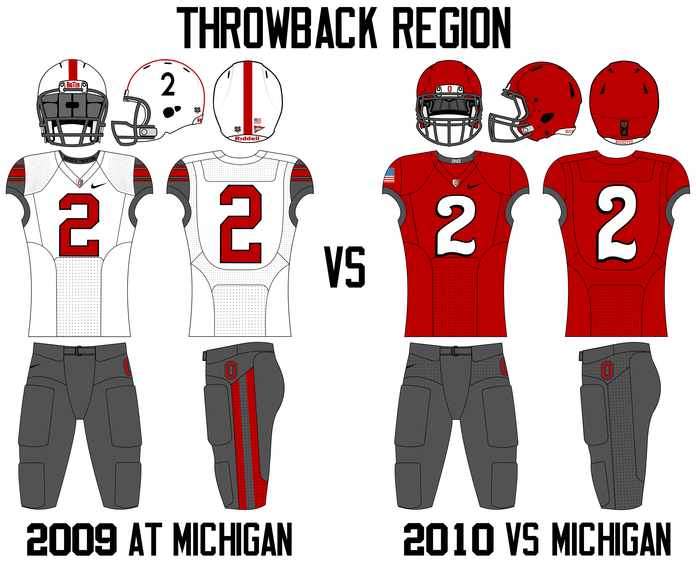 The Buckeyes' first alternate uniform, which paid homage to the 1954 national championship squad, knocked off the 1942 tribute by a 71 percent to 29 percent vote. Though both are about as historically accurate as you can possibly get on modern templates, it seems as if the simplicity of the white helmet and the striped socks paired with the uniform are what gave it the edge.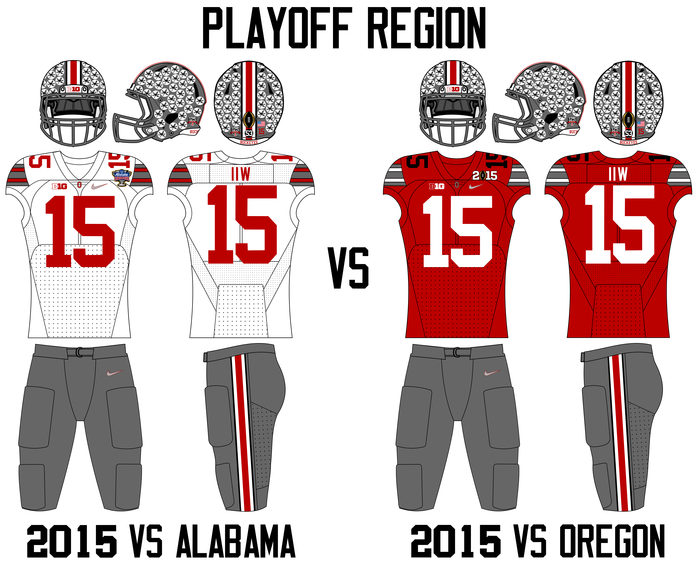 Though not as aesthetically pleasing as the current set — with the helmet stripes matching the sleeves and pants — most fans would argue this should be Ohio State's standard home and road look. But sometimes the luck of the draw doesn't go your way, pitting two of the best looks against each other way too early. In this case, the national championship uniform took it 62 percent to 38 percent.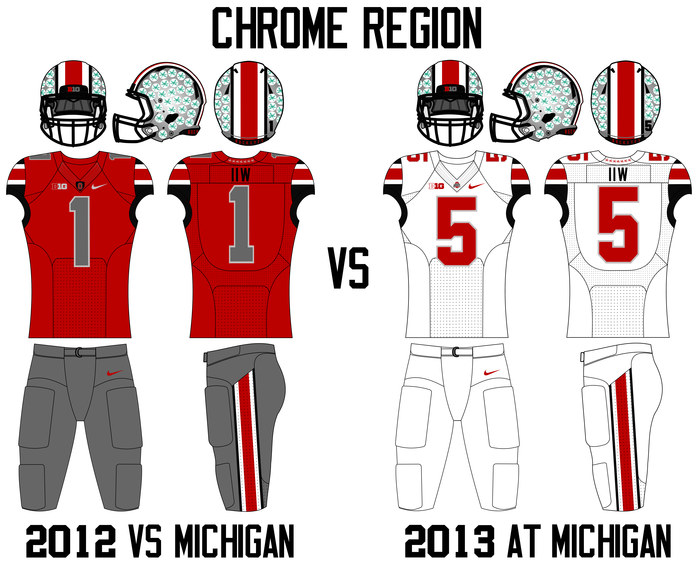 Sometimes a higher-ranked team finds itself in a close battle it wasn't expecting, which is exactly what happened with the Chrome Region. The "Cocaine Whites," as dubbed by our very own D.J. Byrnes, narrowly escaped their home counterpart by a 52-to-48 margin. While Ohio State went undefeated donning these uniforms, some fans didn't forget how much the Buckeyes underachieved in those two games.
There are times when filling out a bracket where you'd rather just not pick a winner — say, for example, Duke and Michigan meet at some point in the tournament. Well now you know how a traditionalist felt upon having to choose between Ohio State's all-black uniform and the Buckeyes' mix-and-match look. The latter will be forever ingrained in Ohio State lore thanks to Curtis Samuel's overtime heroics, but the Dark Night in the Shoe takes this round by a wide 74 percent to 26 percent vote. 
NOW ONTO THE FINAL FOUR...

That said, four very different looks have reached the semifinals. 
Will Ohio State's first attempt at an alternate uniform make it all the way to championship, or will the look most often associated with national titles be one step from another prestigious honor? Are the "Cocaine Whites" a shoe-in for the finals, or are the all-black threads primed to pull the upset?
Make sure to vote below, then check back on Tuesday afternoon for the championship round.