In just two more sunrises, the Ohio State football Buckeyes begin fall camp in prep for what will hopefully be a 15 game season culminating with a national championship victory on Monday, January 12th in Arlington, Texas. 
Entering his third year at the helm, Urban Meyer fields what appears to be his most talented team yet though plenty of that talent is still unproven at the collegiate level. The hope is that the inexperienced players counted on to contribute can make the leap to big time contributors while names like Braxton Miller, Taylor Decker, Joey Bosa and Michael Bennett, among others, do the heavy lifting. 
Picked to win the B1G by most pundits and ranked 6th in the first edition of coaches poll, there are still many questions that need answered starting next week and into the season. With that, here's a look at five things that will figure to be huge factors in whether or not Ohio State is able to capture the national title for the first time since 2002. 
defining the rushing attack

While the backfield is loaded with guys that have either shown glimpses of greatness or are highly touted newcomers, the bottom line is that the only current proven rushing commodity on the team is Braxton Miller. With no Kenny Guiton to fall back on this season, keeping Miller's carries to a minimum is paramount to Ohio State staying in the national championship hunt meaning at least two running backs need to emerge as dependable rushing threats. 
All indications are Ezekiel Elliott will get first crack at locking down the #1 tailback spot and while his talent level certainly appears on par with the job requirements, whether or not his body can handle a season load of hits is not yet known. Yes, Elliot had us all drooling as he racked up 8.7 yards per carry last year but he rushed the football just 30 times in total. At 6'0", 225 pounds, there's reason to believe he can take the pounding but we still need to see it. 
Incoming freshman Curtis Samuel was the darling of spring drills and while his hype level is a little below what we saw with Dontre Wilson last year, it appears Meyer is ready to give Samuel at crack at showing he deserves carries. Samuel is also noted as a tough competitor and while his blazing speed and shifty running style should help him avoid big hits, at 5'11", 190 pounds, durability is something he still needs to prove. 
For all the hype and excitement surrounding Elliott and Samuel, Ohio State still has a couple seasoned vets in Rod Smith and Bri'onte Dunn that are chomping at the bit to play larger roles in the backfield. Smith has been more hype than substance for reasons ranging from self-destructive decision making to being unfortunate to share the same roster with Carlos Hyde while Dunn has also endured his share of criticism from the staff. My personal belief is that these two, particularly Dunn, have what it takes to run between the tackles which could be valuable as the weather becomes a factor late in the season. 
However the pecking order pans out, it seems pretty clear the rushing attack will feature far less Braxton and a running back by committee approach. That represents a huge change considering Ohio State's quarterback has been the 1st or 2nd leading rusher on the team for six straight seasons. Two running backs haven't ranked 1-2 in team rushing yards since Beanie Wells (1,609) and Maurice Wells (367) paced the 2007 squad quarterbacked by a statue named Todd Boeckman. 
Whether or not Meyer and Tom Herman can gain enough confidence in at least two running backs to carry the rushing load will go a long way toward determining if they will be able to keep their word and dial back Braxton's designed runs by a truck load, helping keep him upright and off the sidelines in the process. 
DETERMINING WHICH TRUE FRESHMEN ARE READY FOR PRIME TIME

With 11 total starters gone from last year's squad including six on offense, the staff will be focused on determining which true freshmen have a shot to start or provide meaningful depth on both sides of the ball. Everyone has their personal favorites and the hype will soon start for a handful of these kids but typically, very few true freshmen become immediate impact players. For example, last season Dontre Wilson was considered as the second coming by many and while he went on to have a decent season, he wasn't necessarily a crucial cog on offense, often serving as a decoy.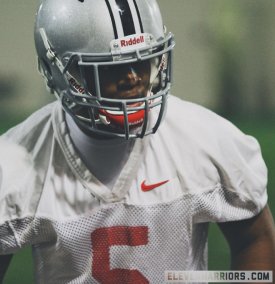 This year, three names garnering the most traction are the aforementioned Samuel, wide receiver Johnnie Dixon and linebacker Raekwon McMillan. All three were early enrollees and made the most of their chance to get a jump on adjusting to the requirements of being a player at an elite college program. 
Though Curtis Grant returns and has the inside track to start in the middle of the defense, you have to think the staff will give McMillan plenty of chances to show he belongs on the field especially if Grant doesn't show an ability to build off a so-so 2013 campaign. We've already talked about Samuel and Dixon is a burner in the mold that Meyer loves though there's plenty of competition at wide receiver with experienced guys like Devin Smith and Evan Spencer along with others looking to breakthrough like Michael Thomas, Corey Smith, Jeff Green and James Clark. 
With the Buckeyes forced to replace four starters along the offensive line, newcomers Jamarco Jones, Marcelys Jones and Demetrius Knox also have designs on working into the two deep. 
REFINING THE CHRIS ASH PASS DEFENSE

With the arrival of co-defensive coordinator and safeties coach Chris Ash and the subsequent installation of his new pass defense during spring drills, the Buckeyes in the back seven must continue developing an understanding of their individual roles to foster increased comfort in what is asked of them and trust their teammates are doing the same. 
Last year, Ohio State gave up 268 yards per game through the air, good for 110th nationally while ranking 9th in stopping the rush at 109 yards per game. If they can cut those passing yards to around 200, they will once again be a top 10 Total Defense and take some pressure off the offense to score 40 points per game. 
Though Bradley Roby left a big hole at corner, Doran Grant is poised to fill that void while a host of guys will compete for the opposite spot. Armani Reeves will get first crack but I still think Eli Apple can make a run. With corners now expected to be able to jam receivers at the line of scrimmage and play more aggressively in coverage, I like Apple's measurements (6'1", 195 lbs) but we'll have to see how things shake out. 
Though the Buckeyes lost seniors Christian Bryant and C.J. Barnett at the safety spots, Tyvis Powell and Vonn Bell look to have what it takes to play Ash's brand of defense. Though I'm not as high on Cam Burrows at safety or maybe a nickel/star spot, the Buckeyes aren't expected to use much of that personnel this year with Ash's intent to utilize the walkout linebacker position, currently manned by Darron Lee and backup Chris Worley, in place of an extra defensive back.
Helping the Ash transformation should be one of the best defensive lines in the country. Assuming they do their part to shrink the seconds guys need to pass defend and at least one of the middle linebackers plays slightly above average, the revamped secondary should pay dividends in the form of keeping OSU in the title hunt late into the season. 
solidifying ol starters and depth

Not only did the Buckeyes lose their top rushing threat but they plan to dial back the use of the 2nd leading rusher from a season ago, all while replacing four starters on the offensive line who boasted 135 combined starts.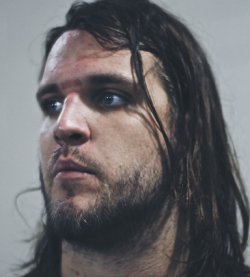 Decker is the lone returning starter but even he is experiencing change as he moves from right to left tackle, charged with protecting the blindside of the franchise for the first time. Pat Elflein isn't considered a returning starter but he's close as he slides into Marcus Hall's right guard spot after Elflein filled in admirably for Hall after his double-bird in Ann Arbor cost him the bulk of two games. 
While three other spots remain, who wins the center job might be the most crucial not only because he quarterbacks the offensive line but because there could be a domino effect. Jacoby Boren, Chad Lindsay and Billy Price all have designs on the gig though Boren and Lindsay look like the front runners. Should Boren prevail, it will be interesting to see if Lindsay maybe slides to left guard where Antonio Underwood hopes to lock down the starting spot. At Decker's old spot, Darryl Baldwin should hold off the competition while guys like Knox, Jamarco Jones, Evan Lisle, Chase Farris and Kyle Dodson look to earn a spot in the two-deep. 
Offensive line coach Ed Warriner has been nothing short of spectacular since arriving in Columbus and turning this talented but inexperienced group into a high-functioning unit would be his greatest performance to date. 
FURTHERING BRAXTON MILLER'S GROWTH

Entering his fourth year as a starting quarterback and reportedly 100% from off season surgery, Miller must get used to a new set of weapons and an altered expectation in which some pressure should be taken off his rushing load while more is needed from him as a passer. 
Based on some of Miller's comments over the summer in which he raved about the depth and talent of receivers at his disposal, hopefully all that is needed is time for him to develop the proper chemistry and feel for each of his targets. 
What I'm more interested in seeing is whether or not the coaches stick to decreasing his rushing load and if so, what impact does that have on his passing accuracy and consistency. As I touched on back in January, Miller has seen a sharp decline in completion percentage and TD/INT ratio in in the 2nd half of both his sophomore and junior seasons. With less pounding, will his passing remain consistent as the season wears on? It feels like a strong possibility.