Through the first three weeks of the college football season, five-star safety Sonny Styles has already visited four of the top programs in the country.
During the opening weekend of the college football season, Styles visited Florida for its season opener against Florida Atlantic, then went to Florida State for its Sunday night game against Notre Dame to attend his older brother Lorenzo Styles Jr.'s first game for the Fighting Irish. Over this past weekend, Styles visited Clemson to watch the Tigers play Georgia Tech.
In between those visits, Styles made the short trip from Pickerington to Columbus to watch Ohio State's marquee non-conference game against Oregon. And even though the Buckeyes suffered a 35-28 loss to the Ducks in that game, Styles was impressed by what he saw as more than 100,000 people packed Ohio Stadium for the Buckeyes' first home game of the season.
Particularly, Styles enjoyed how loud it got when Ohio State was trying to mount a comeback in the fourth quarter, as well as the opportunity he had to spend time with some of the other top recruits in the 2023 class who were in Ohio Stadium that day, including another one of Ohio's top 2023 prospects in offensive lineman Luke Montgomery and the class' second-ranked safety prospect behind Styles, Caleb Downs.
"It was pretty crazy, I loved it," Styles said of the atmosphere at Ohio Stadium. "That was the big thing for me and then linking up with some of them guys, being able to talk to them, I think that was the biggest thing for me."
Since Sept. 1, when coaches were first able to begin contacting 2023 recruits directly, Styles said he's been hearing from Ohio State's coaches regularly. He said this month hasn't been a big change for him on that front, though, as he was already calling Ohio State linebackers coach Al Washington frequently to check in.
"I've always kept in good contact with Ohio State," Styles told Eleven Warriors on Friday. "I think a lot of times, it's basic conversations. It's always about football. And of course, they're always letting me know they want me here."
Styles said he's also looked into the physical therapy program at Ohio State, as he wants to be a physical therapist after his football career.
"That's gonna play a part with me," Styles said. "They know that that's a big thing for me."
That said, Styles is taking his time with the recruiting process. He plans to attend multiple more games this fall at Notre Dame, which is viewed as Ohio State's top competition for Styles because of the opportunity he'd have to play with his brother. He said he plans to visit at least one other school this fall, too, though he hasn't finalized any additional visits yet.
As he makes his visits to various schools around the country, Styles is looking to get a feel for what life is like as a football player within those programs.
"When you just come into a school and visit, it's getting around the other players and seeing the attitude around the program," Styles said. "You kind of just can feel the winning environment, getting to games and feeling that atmosphere and then of course the education part of it."
He's also looking to build relationships with the players who could potentially be in his recruiting class at each school, though most players in his class also remain uncommitted, as he ideally wants to be in a class of players who he knows he'll bond well with as teammates.
"When you go somewhere, you commit somewhere, you're committing to those guys too and those are the guys you'll be around everyday," Styles said. "So if you don't like them, it would be kind of hard, going to work every day with people you don't like. But it's also something you gotta learn how to deal with, too."
Ranked as the No. 8 overall prospect and No. 1 prospect in Ohio for the recruiting class of 2023, Styles is arguably Ohio State's top target in his cycle. He was at Ohio State four times over the summer and participated in two camps – one as a linebacker and one as a safety, as he has the size (6-foot-4, 215 pounds) and athleticism to potentially play either position or the bullet position at the next level.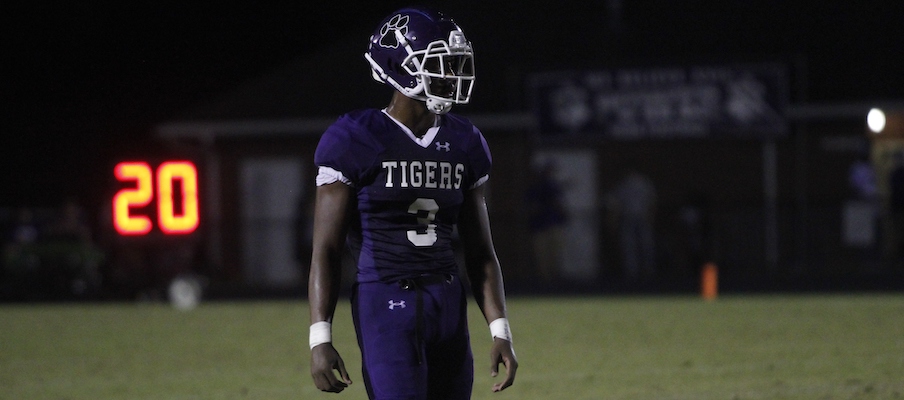 For right now, though, Styles' primary focus is on his junior season at Pickerington Central, who improved to 4-1 on the year with a 38-21 win over Hilliard Bradley on Friday and looks to make another deep playoff run this year after falling in the state championship game last season.
He says his family, including his older brother and his father Lorenzo Styles, a former Ohio State linebacker who's now an assistant coach at Pickerington Central, have helped keep him grounded throughout the recruiting process.
"I just try not to think about the extra stuff," Styles said. "My whole family's helped me a lot. My dad went through it, my brother went through it so they've been big resources for me."