He's visited Clemson, Alabama, Florida State, Tennessee, Georgia, Auburn and others, Fairburn, but Georgia 2015 offensive lineman Venzell Boulware made no bones about it. His two-day visit to Ohio State this past weekend has set the standard.
"It was really cool up there," Boulware said of trip to Ohio State. "(I decided) like a week ago to make the trip. I've never been to Columbus, so I guess you can say (the visit surprised me). It was really how they take care of their players after football, I was comfortable as soon as I got there. It's the best visit I've been on."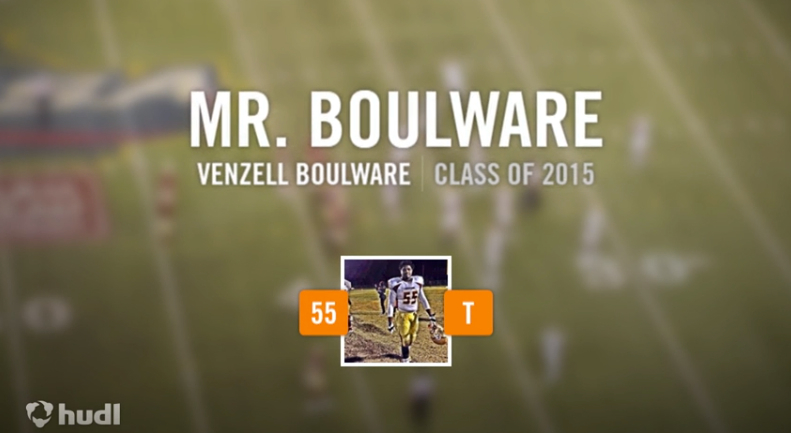 It was more than just the city that impressed the nation's 36th-ranked offensive lineman. Ohio State was everything he'd heard it was.
"The tradition of the school (stood out)," he added. "I got to spend time hanging out with the coaches, I got to meet Braxton Miller and Friday night I hung out with Stephen Collier watching the Heat and Pacers game. I talked with Raekwon McMillan a lot, also. Those two guys are both from Georgia as well, so I got to ask them a lot of questions and they both love it (at Ohio State)."
Although Kerry Coombs is handling most of his recruiting, Boulware was glad to get a chance to hang out with Ohio State's offensive line coach Ed Warinner on Saturday morning. 
"The second day I was there I got to start the day spending a couple hours with (Warinner)," he said. "I can tell from watching their recent offensive line that (he's a great teacher), and I got a really good feel for him."
The reputation of the offensive line coach is something that the 6-foot-4, 290 pound tackle holds as highly important in his college choice. With 21 current offers, he'll have to break things down soon, and he's ready to commit whenever he's sure of choice.
"I'm looking for a great offensive line coach, great academics and a winning football program," Boulware said. "I had a very good feeling at Ohio State, but I'm trying to be patient. I want to get out to California and visit USC this summer. I'll decide when I know I am ready."
Boulware's decision could come at any time, but he hopes to get back to Ohio State soon.
"I don't have a return trip planned yet," he said of getting back to Columbus. "I want to get up there for a game."